A new comedy play premiering the West End? It's a rare thing, indeed, and so the opening of royal romp The Crown Jewels should be cause for some cheer.
Yet unfortunately, it's the opposite: a disheartening example of an underpar work given an oversized platform for the wrong reasons.
The fact it's written by Men Behaving Badly creator Simon Nye is presumably what explains its direct passage to the Garrick Theatre, as well as the starry ensemble it has attracted, including , , and Carrie Hope Fletcher. Plus it centres on a historical episode that should have dramatic potential – the attempted heist of Charles II's treasures by disgruntled Irishman Thomas Blood.
But unfortunately what Nye has created is a kind of for dummies, which replaces that show's caustic wit with desultory panto japery and clanking innuendo, or sometimes lines without even that subtlety: if you find someone saying the word 'lubricate' hilarious then you're sure to love this. Otherwise, not so much.
What's more, once Blood is foiled on the cusp of the interval, there is nowhere for the story to go. The second half feels almost entirely redundant.
The performers give it their all, most of them taking on two roles to cover the play's two different locales, the Tower of and Charles II's court.
Murray and Giedroyc, switching between playing the dim-witted guardians of the Crown Jewels, and Charles II and a French noblewoman, respectively, are particularly industrious, doing some ad-libbing with the audience that offers some mild entertainment, at least.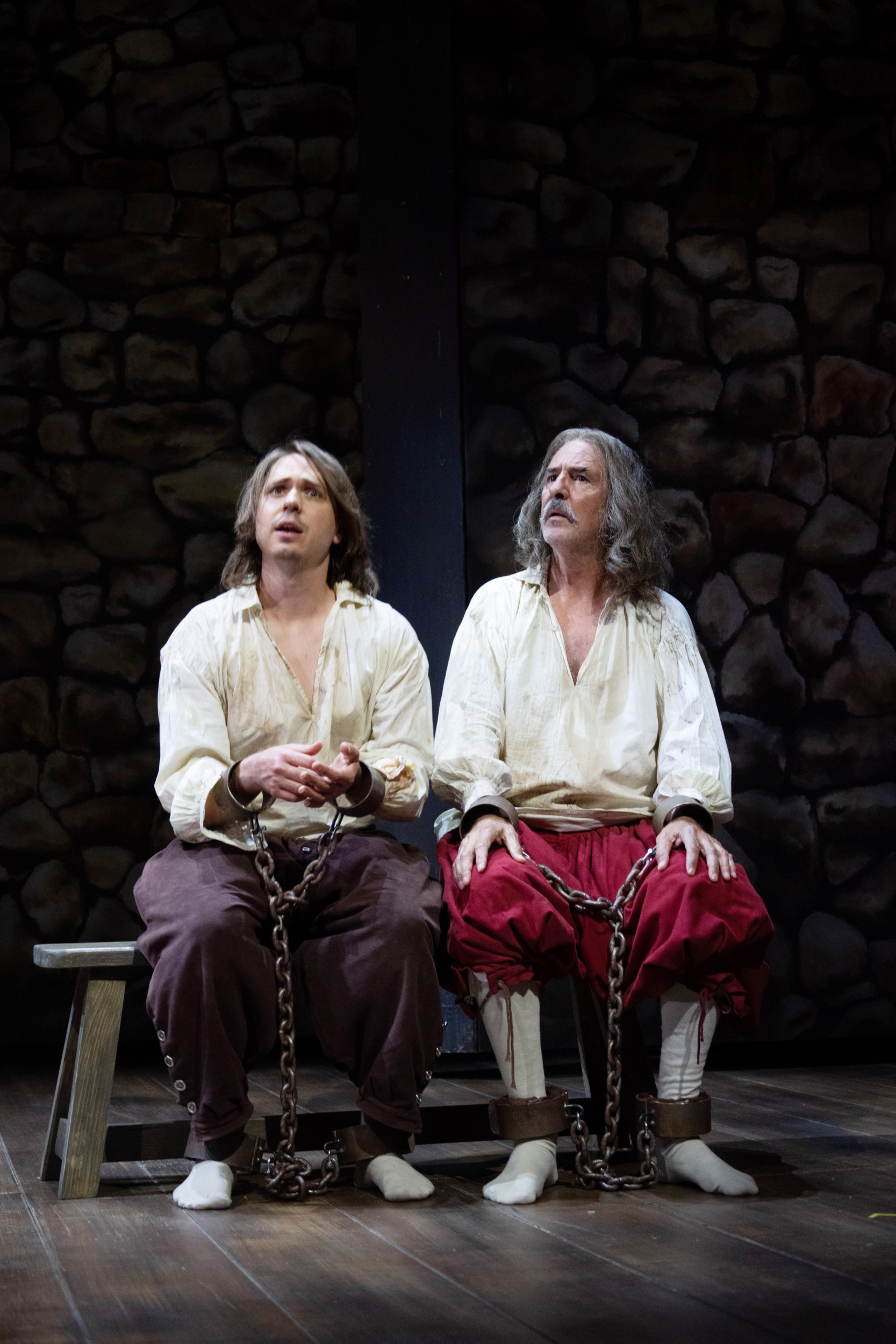 At the same time, though, there's a whiff of desperation to these moments – that of talented performers doing their very best to keep the show on the road in the absence of a workable script.
If this had been a student production on the , you might just be able to tolerate it; at premium West End prices, its sloppiness is pretty outrageous.