A decade ago today, first graced our screens and changed UK telly for ever.
The Channel 4 hit programme, which sees viewers across the nation share their thoughts on the week's TV, is still going strong.
The beloved show has made stars out of its line-up, including the like of , and even had A-listers from to Ed Sheeran take part in its
While Gogglebox's current critics includes favourites such as Ellie Warner, who in a heart warming moment on the show, who was on the OG cast?
Let's take a look back at family and friends who first made us fall in love with the reality programme back in 2013.
Stephanie and Dominic Parker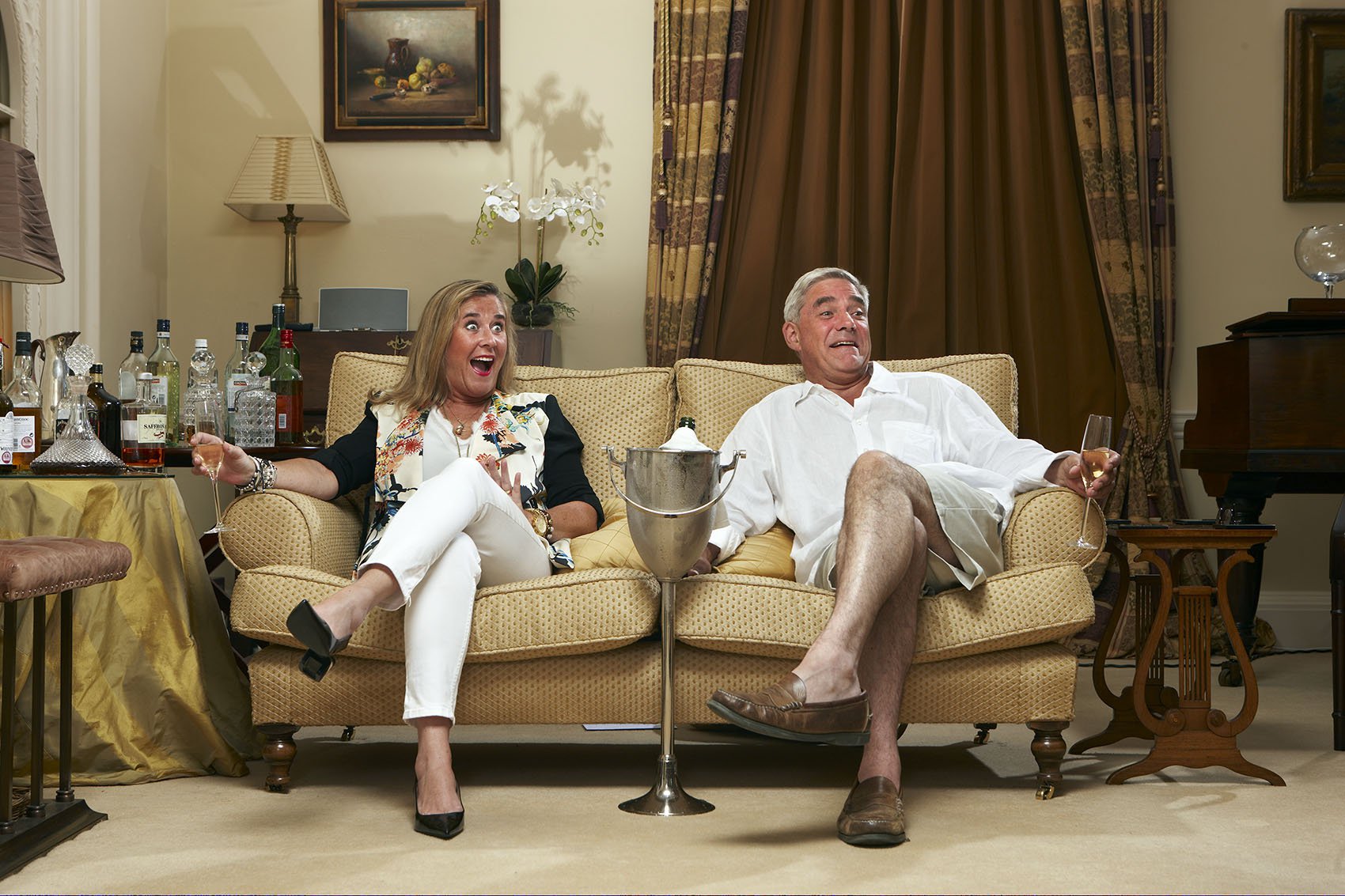 Steph and Dom were the OG 'poshos' on Gogglebox and delighted fans by watching the week's telly highlights with a glass of bubbly to hand.
The married couple quit the show four years later in 2017 and pursued other on-screen ventures, such as  Steph and Dom's One Star to Five Star and Hunted.
Dom also tried his hand at The Jump, duing which he suffered a concussion, and Celebrity Masterchef in 2019.
In 2020, it was reported that their hotel The Salutation, showcased on Four in the Bed, .
Sandi Bogle and Sandra Martin
Brixton-based best pals Sandi and Sandra were renowned for tucking into delicious takeaways will giving their verdicts on TV shows.
In 2016, Sandi decided to quit the show, leaving Sandra, who then appeared with her daughter Chanchez.
Since Gogglebox, Sandi has created a name for herself in her own right, she has taken part in a number of TV shows, and she has even released her own single.
Ranging from Celebs On The Farm to Celebrity 100% Hotter and Celebrity Fat Fighters – Sandi is not shy of the camera.
She also entered the  house in 2017 – where she was sixth to be evicted.
Sandra, meanwhile, and her daughter quit Gogglebox the following year.
She featured on a charity single, produced by Simon Gross and Ed Johns, to raise money for NHS Charities Together during the pandemic.
Sandra revealed she  lost five people close to her to the virus, including her sister-in-law and close friend, Moses.
Tapper family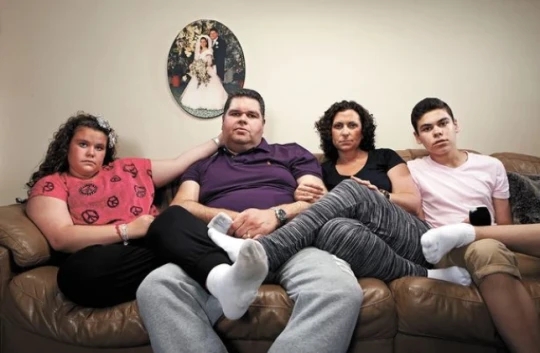 Viewers loved the dynamic between mum the Tapper family members Nikki, dad Jonathan and siblings Josh and Amy.
But there was a bit of a shake-up when Josh quit the show after he moved into politics and got a place on the Government Communications Apprenticeship scheme.
In 2018, Amy also decided to leave so that she could take part in Celebs Go Dating in hopes of finding love.
Last year, Amy went on a weight less jounrey and regularly updated fans with her d
She has also spoken about what spurred her on to make the changes, previously : 'I think it was just the right time, the right age, my mind was exactly where it needed to be. I was really on it, and still am.'
Michael family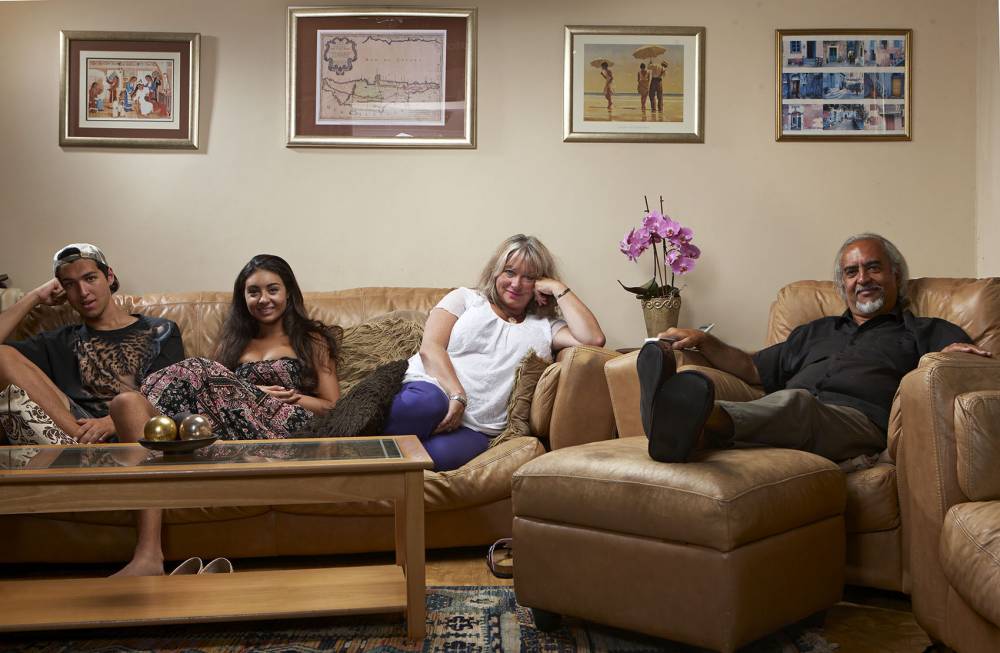 The Michaels – dad Andrew, mum Carolyne and kids Louis and Alex – tuned into the hottest programmes from their sofa in Brighton.
However, they were dropped from Gogglebox in 2014 after Andrew y.
A Channel 4 spokesperson said at the time: 'Sadly any Gogglebox cast member who becomes a candidate for a political party will have to step down from their involvement in Gogglebox.'
After the retired hotelier lost the election, the Michaels the following year.
Sadly, Andrew surrounded by his family after a short illness.
A statement released following his death read: 'We are deeply saddened to share the passing of Gogglebox star Andy Michael at the age of 61 following a short illness.
'Andy passed away last weekend with his family by his side.
'Retired hotelier Andy, who brought much wit and insight to Gogglebox, was one of the show's original cast members, appearing in the very first episode in 2013.
'Beloved father to Katy, Alex, Pascal and Louis, and cherished husband of Carolyne, Andy was a much-loved and respected member of the Gogglebox family, and he will be very sadly missed.
'Our love and thoughts are with Carolyne and the entire family. The family have asked for privacy at this very sad time.'
'Our love and thoughts are with Carolyne and the entire family. The family have asked for privacy at this very sad time.'
Leon and June Bernicoff
were easily the most popular couple on Gogglebox.
The couple had been together for six decades and were firm favourites with fans of the Channel 4 reality show.
Leon, who died aged 83 in December 2017, met when June was just 18 years old at a dance at a teacher training college.
Apparently, it was love at first sight for the pair – but not necessarily smooth sailing as Leon's Jewish family weren't too keen on June's Catholic upbringing.
June decided to leave Gogglebox following the death of Leon, and appeared on This Morning in September 2018, for her first TV interview after his death.
Speaking about how she was coping, she said: 'At first it was just the sadness because you just remembering the last few days he was really ill, whereas going back to when we met and all the fun we had. There was lots of fun to be had.
'We always had a lot of fun. Growing in our jobs, having our families. Quite honestly, I can't remember life without him.'
The star wrote a book on their love story titled Leon and June: Our Story and admitted she sometimes looked over at Leon's chair
 at the age of 81 following a short illness.
Siddiqui family
are the show's longest-running cast members and are still sofa critics a decade after it premiered.
The Derby-based family include dad Sid and brothers Baasit and Umar, with third brother Raza making occasional appearances.
Outside of Gogglebox, Sid is a retired engineer, having previously worked for the University of Derby and the NHS.
Umar is a biomedical scientist in microbiology for the Royal Derby Hospital, while Baasit works as an IT teacher at a secondary school.
Stephen Webb and Christopher Ashby- Steed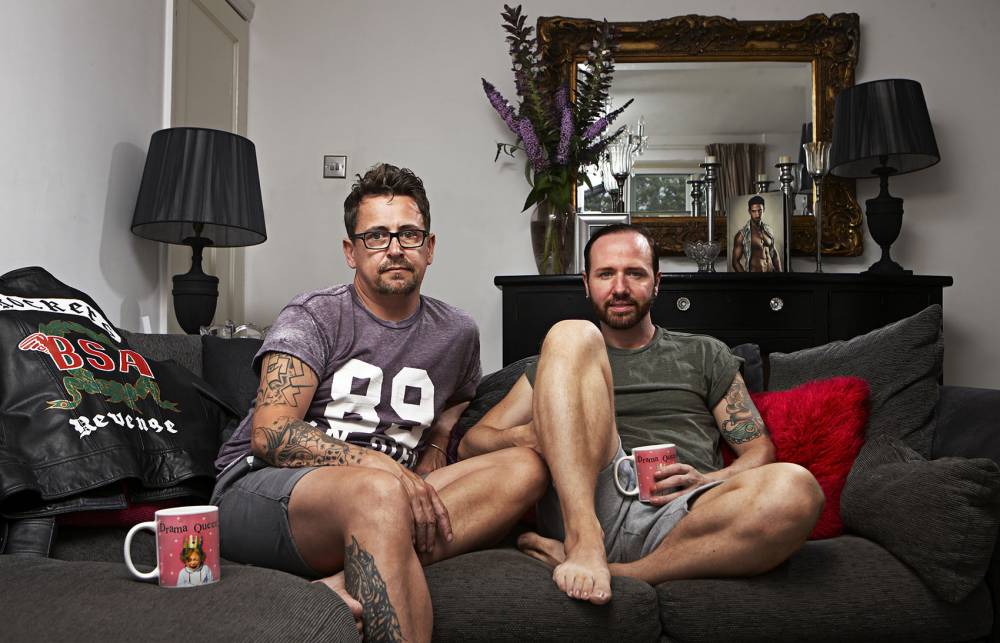 Chris Ashby-Steed and his then-boyfriend Stephen Webb were much-loved cast members on the show.
And despite the couple splitting up, they remained friends and carried on filming the show until 2018 when Chris decided to quit.
In March 2019, Chris opened up about his falling out with Stephen.
It had remained under wraps that the duo had fallen out after a number of arguments, including a joint television project falling through, which according to 
According to the reality star, Gogglebox producers had agreed for them both to continue the show with new partners, however, Chris was later told, after he suggested someone, that it wasn't going to work out.
Who are your favourite Gogglebox cast members of all time?
Comment Now
After Chris left, Stephen appeared alongside his mum Pat, before his husband Daniel took her place.
Other cast on season 1 included Essex sisters Charlotte, Gemma and Louise Allen, who retired from the public eye after leaving the show, as did mother and daughter duo Helen Tait and Gill Gibson.
Similarly, Manchester-based father and son team Chris and Colin Staples have kept a low profile since appearing on the OG series.
Liverpool friends Steven Dermott and Michael Wilcock also appeared on Gogglebox, with Steven now a father-of-two and bit of a social media star
Gogglebox is available to stream on All4.