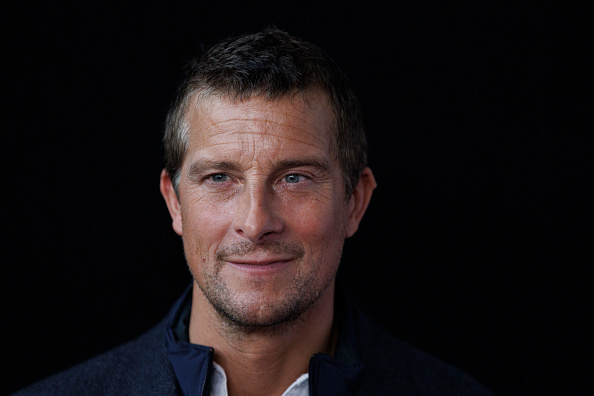 Bear Grylls is back on our screens tonight alongside Ukrainian President .
travelled to Ukraine to meet and interview the Ukrainian President, 45.
Along the way, he witnessed and learned about
Of course, there were plenty of memorable moments from his trip, but one in particular sticks in Grylls' mind, and it's how he decided to break the ice.
As viewers prepare for the special, here's everything you need to know about the popular adventurer!
What is Bear Grylls' real name and where is he from?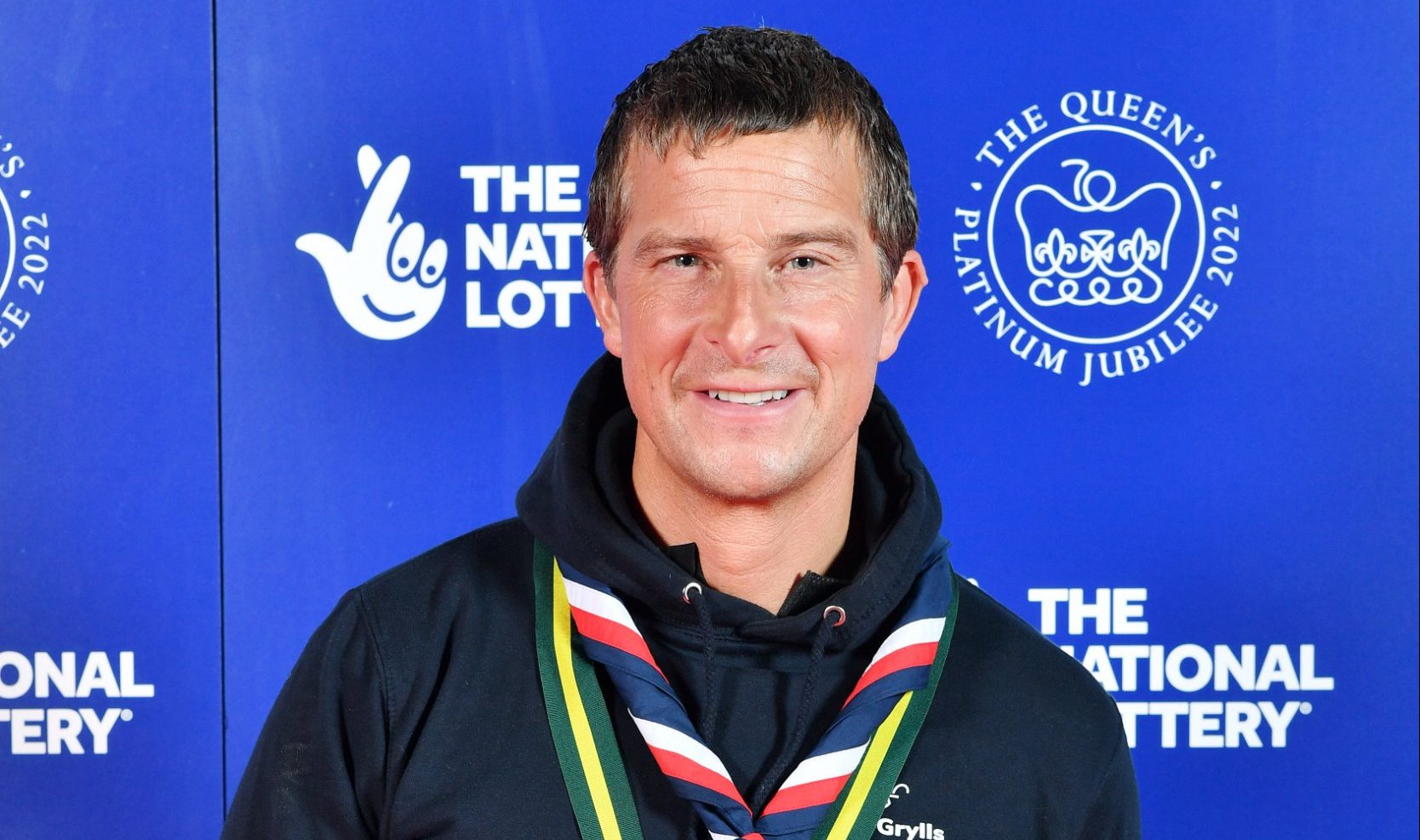 Bear – whose real name is Edward Michael Grylls – is 48 years old, and was born on June 7 1974 in Donaghadee, Northern Ireland.
He is the son of Conservative politician Sir Michael Grylls and Lady Sarah Grylls, and was educated at Eaton House, Ludgrove College and Eton College – where he founded their mountaineering society.
Bear went hiking in the Himalayas after leaving school before serving in the British Army from 1994-1997.
What is Bear Grylls' career timeline?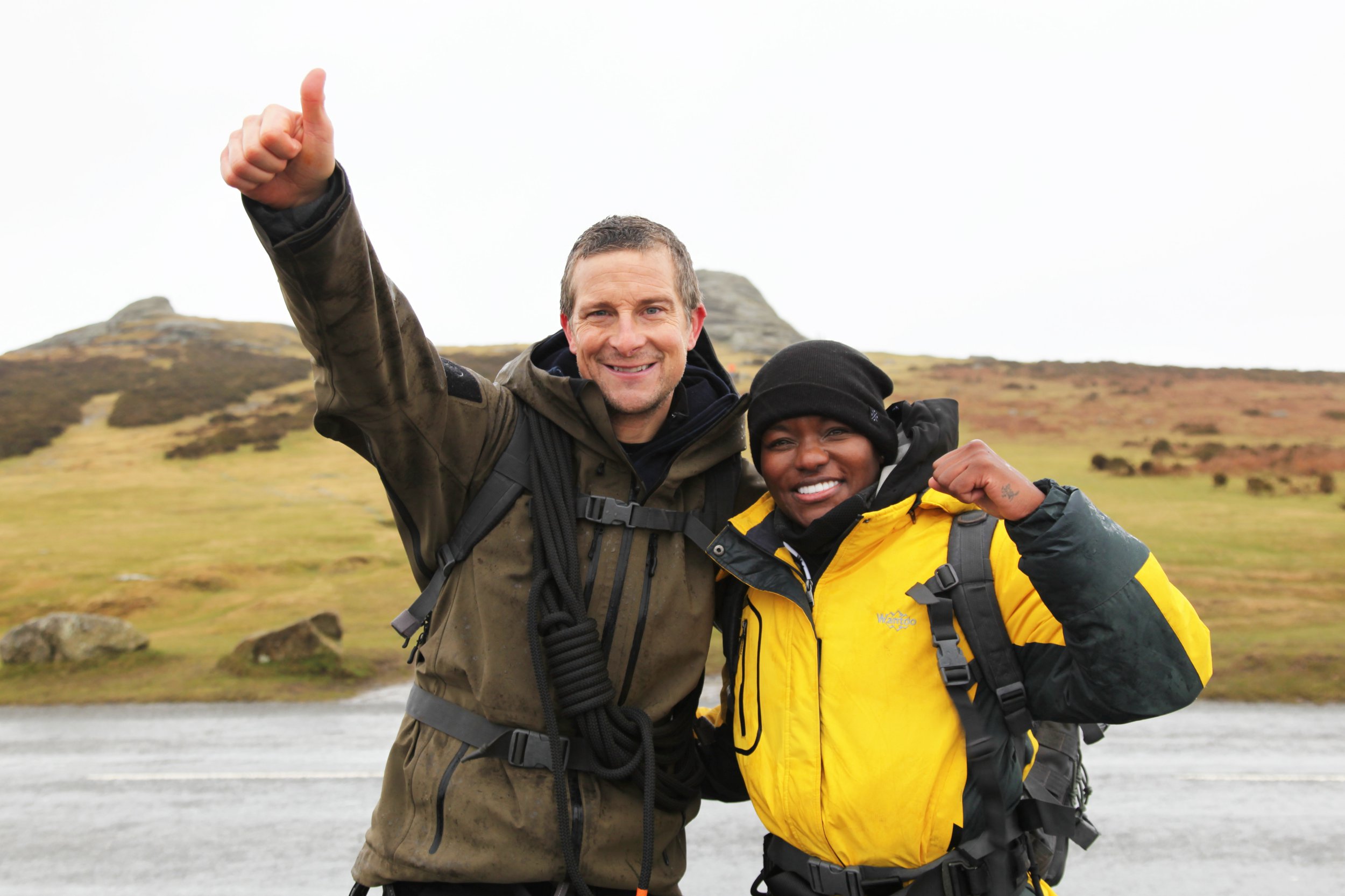 Following his hike in the Himalayas, a string of high-profile expeditions followed, including crossing over the North Atlantic, journeying across Antarctica and breaking the world record for the highest formal open-air dinner party, which Bear held in a hot-air balloon at 25,000 ft.
He made his first forays into TV in an advert for Sure deodorant which featured his ascent of Mount Everest – although he also became a regular guest on a string of talk shows in the UK and US.
Bear's first major TV show, Escape To The Legion, was filmed in 2005 and his other TV highlights have included Born Survivor, Running Wild, Mission Survive and, most famously, The Island.
Is Bear Grylls married and does he have any children?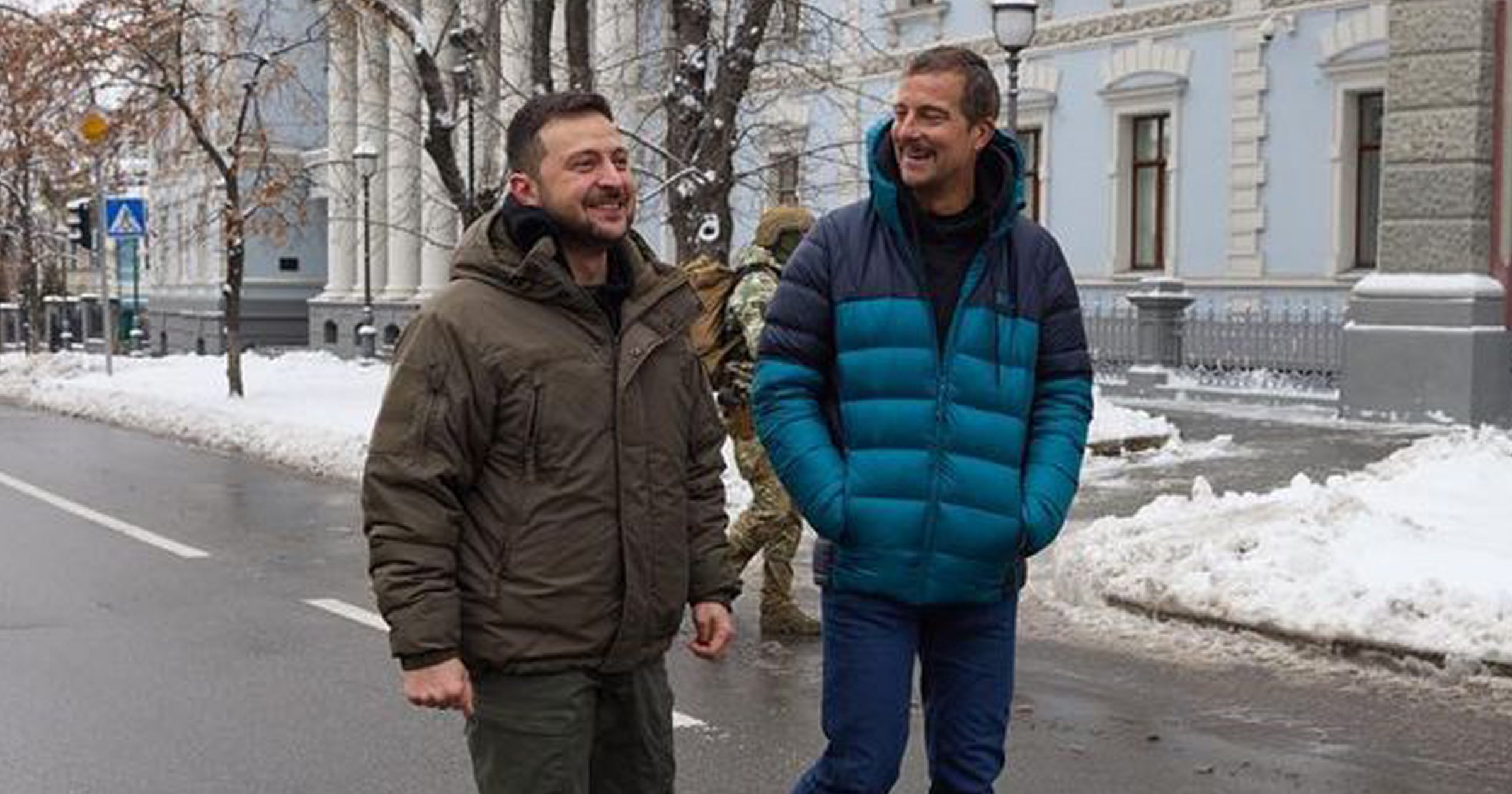 Bear married wife Shara Cannings Knight in 2000.
The couple have three sons, Marmaduke, 17, Jesse,19, and Huckleberry, 13.
Bear Grylls Meets President Zelenskyy airs tonight at 8pm on Channel 4.