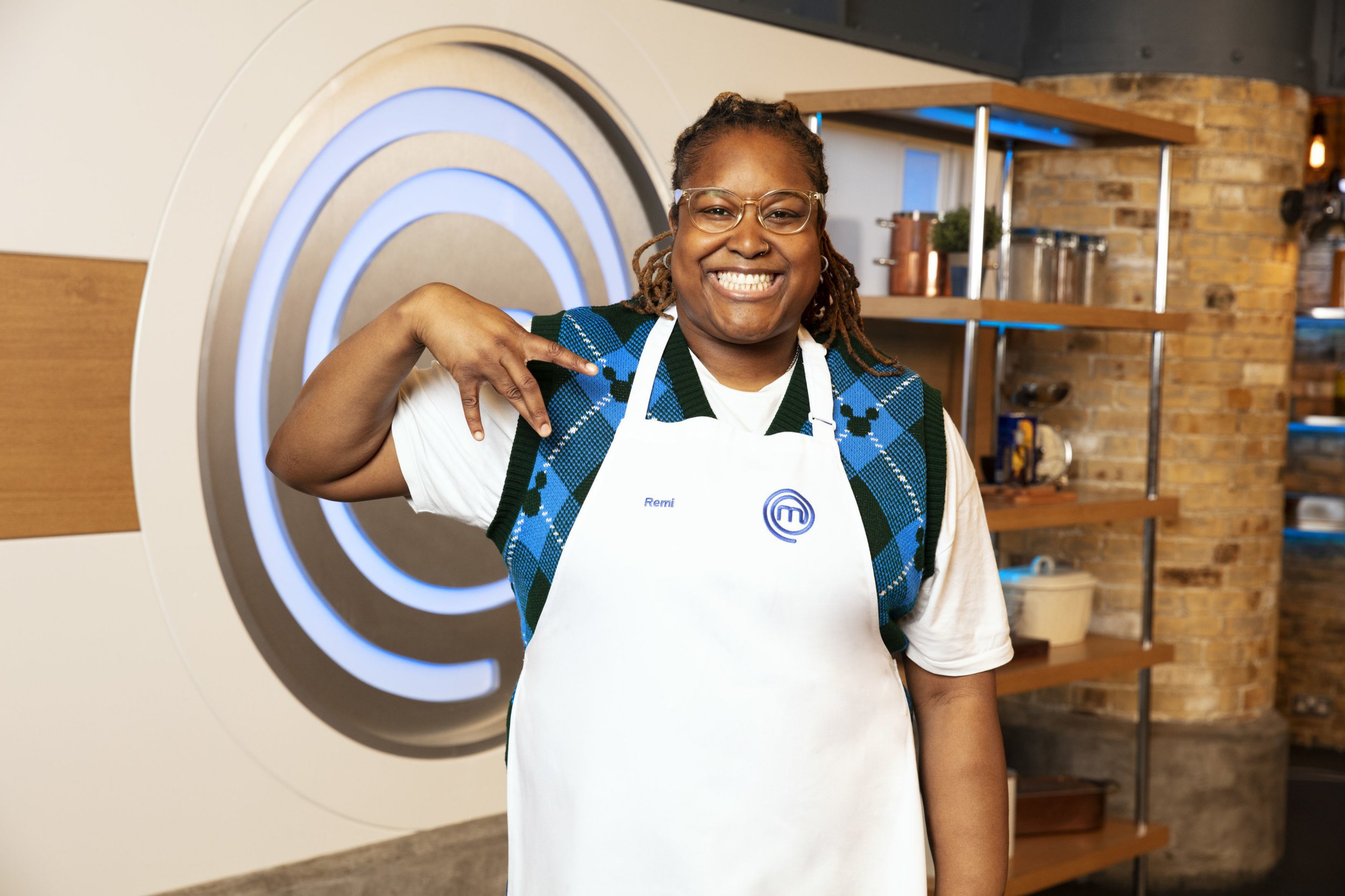 It's been a drizzly summer in the UK, so many are opting for sofas over parks and tucking into the new series of , which is boasting an array of famous faces.
But not quite -famous, as some viewers people have been wondering . One of which .
While Remi's age is not known, the star's voice definitely is as she has been a host on 1Xtra since 2021.
Remi launched her BBC career hosting the channel's weekend breakfast show, and she's gone on to take up the mic at festivals like Parklife and 's Merky Festival.
Now, is hosting 1Xtra's drivetime show, taking over from Reece Parkinson. She also co-hosted the Mobo awards in November, marking her sharp rise to stardom.
Funnily enough, Remi also appeared as a cameo of herself in music industry drama Champion, by Queenie author Candice Carty-Williams.
So she's a bit of an urban legend, and we're so glad she's getting some more screen time – even if it is in the kitchen whipping up something good.
On Twitter, Remi hilariously describes herself as 'your local energy provider' and as Celebrity MasterChef viewers will know, her vivacious personality is pretty infectious.
Speaking in an back in April, Remi explained: 'Me calling myself "your local energy provider" is just me being aware of the energy I want to put out into the world. I want everyone to live everyday as it comes.
'Honestly my energy comes from getting seven hours sleep. If I get seven hours sleep, you're getting energy for the whole day. As long as I get the chance to recharge then it's energy all day.' 
But even if she goes on to win the popular prime time cooking show, Remi also finds it very important to stay grounded.
'Coming up as a Black woman, it was very important for me to be myself,' she explained. 'That was a conversation I had to have with myself before I even stepped into this industry.
'That's just one thing I wasn't willing to compromise and I wasn't willing to change for any job. I wear a lot of emotions on my face and I can't hide it.' 
The star is also a proud member of the LGBTQ+ community, and used to set up events with a friend to create a safe space.
'I set up those events also to create a safe space for LGBTQ people to party and feel we don't need to force our way into venues that don't even play our type of music,' she explained.