The next episode of will be missing one notable famous face and her professional partner this week.
On Friday night it was announced that , 49, would be missing Saturday's live show 'due to medical reasons'.
The news was revealed on It Takes Two, with host sharing at the time 'we have some breaking news'.
'Unfortunately, , Amanda will ,' she said.
She'sahead of the latest 2023 live show, but Amanda is yet to comment on having to pull out this week.
Under the rules of the show, Amanda and her professional partner Giovanni Pernice have been granted a bye to next week.
Why is Amanda Abbington sitting out Strictly this weekend?
When sharing the news about Amanda not being able to compete on this week's show, Janette said that protocols would allow her to return to the dancefloor if 'all was well'.
The 39-year-old added: 'Amanda, we hope you get well soon, my love, sending you all the best wishes.'
While Amanda is yet to comment on having to pull out, on Saturday morning she shared a post to Instagram about mental health.
Re-sharing a post that included a photo and quote from late actor Robin Williams, it read, as reported by The Mirror: 'People don't fake depression… they fake being okay. Remember that. Be kind'.
Has she quit the show?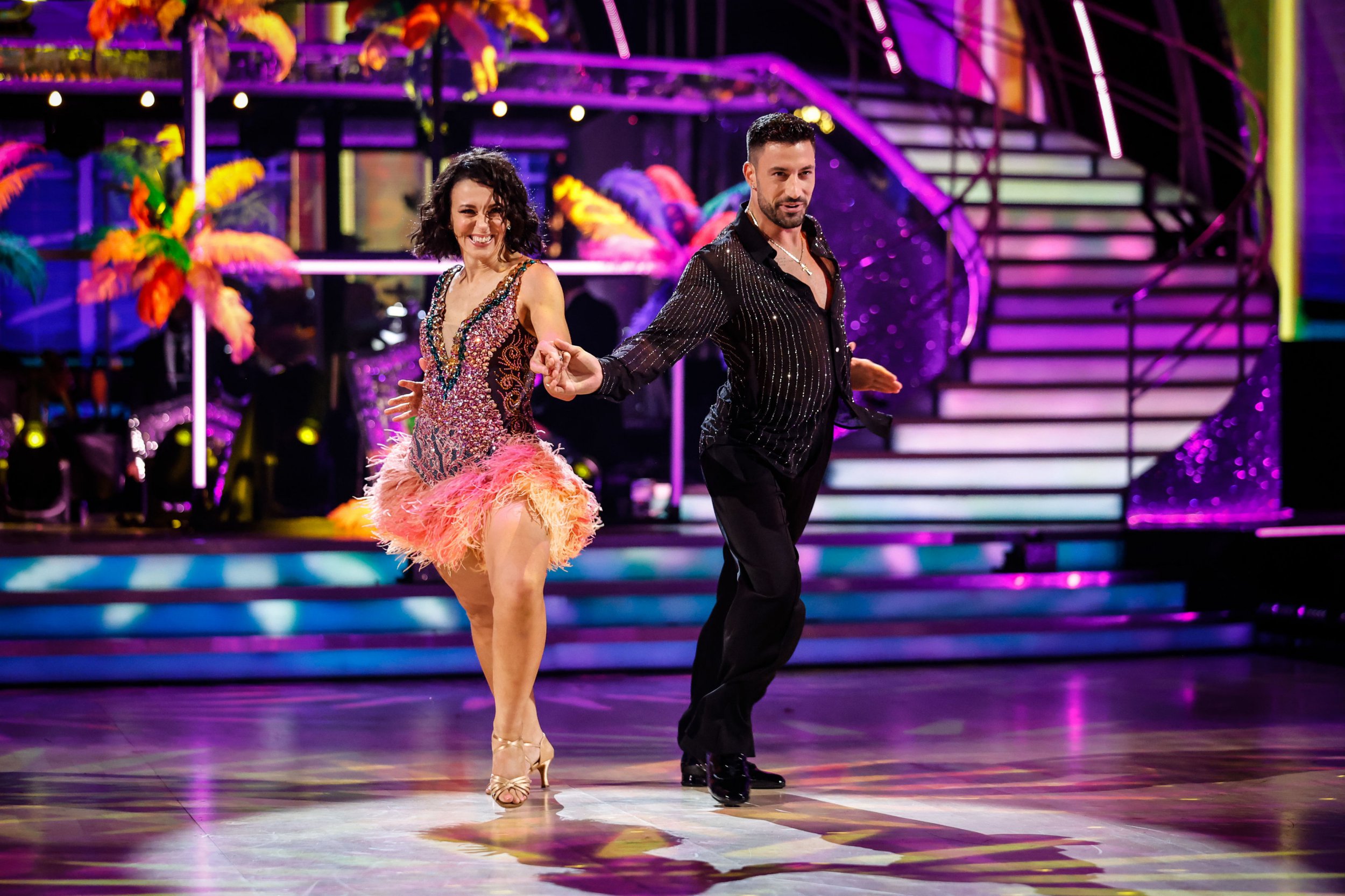 While Amanda is currently only scheduled to be sitting out of Strictly this week, last month she that she was close to quitting the show.
She was alleged to be clashing with Giovanni, 33.
While a source had claimed the pair were not getting along, her representatives pushed back against the reports, telling Metro.co.uk it was completely untrue.
She then posted an expletive-ridden rant on social media hours before one of the live shows.
Beginning by wishing people a 'happy Saturday,' Amanda first said she was at work then corrected herself by saying she was at Strictly HQ, which was 'just fun isn't it, it's fun shenanigans.'
'I'm wearing my jacket that says "Who cares what other people think?"' she went on, making a face at the camera.
'It's all fun,' she went on. 'Ignoring the bulls**t. Cleary, because people are t***s. Just stop. Stop it, you know who you are.
'Stop it, grow up, stop it. No one gives a s***. And shut up, it's b******s, so shut up. You know who I'm talking to, jog on. It's nonsense and you know it's nonsense. So that's it!'
It comes after Giovanni chose to address the speculation a few weeks ago by making clear things were fine between the pair.
Re-sharing an image from Amanda's Instagram, which showed her smiling during a training session, he wrote: 'I usually don't say those things early (as probably everybody knows) but I am extremely proud of you and I can't wait for people to watch what we have created.'
Beside the picture, Amanda had written: 'The smile you give your pro partner at the end of the camera rehearsal when you know you are in safe and hugely talented hands.'
Strictly Come Dancing continues tonight at 6.30pm on BBC One and iPlayer.