For the past four years, has transported fans of book trilogy into a live-action adaptation of his incredible story.
With and Amir Wilson leading the cast of the TV series as , tonight, the final episode of season 3 airs on BBC One and BBC iPlayer.
It's been an extremely emotional journey leading up to this point, with Lyra's father Lord Asriel (James McAvoy) waging war against the domineering Authority, and her mother Mrs Coulter (Ruth Wilson) trying to do everything in her power to protect her daughter, at any cost.
While Sir Philip's His Dark Materials series consists of three books, many viewers may be wondering if Lyra's story could continue in some form in future.
So could it be a possibility?
Will there be season 4 of His Dark Materials?
Unfortunately, in line with the books in the His Dark Materials trilogy, season three is the final outing for the series, so there won't be a season four.
Each season was based on each of the three books from the series – Northern Lights, The Subtle Knife and The Amber Spyglass.
However, Sir Philip being the talented writer that he is has created other pieces of content related to the world, leading to the possibility that perhaps the TV adaptation of his universe could be expanded in future.
At least, that's what we're hoping will happen.
What other books are there in the series?
Sir Philip has published several other works that relate to the story of His Dark Materials, including a novella titled Lyra's Oxford, which is set two years after the events of The Amber Spyglass.
Another novella written by the author was Once Upon a Time in the North, which follows aeronaut Lee Scoresby in his younger years, before he made Lyra's acquaintance.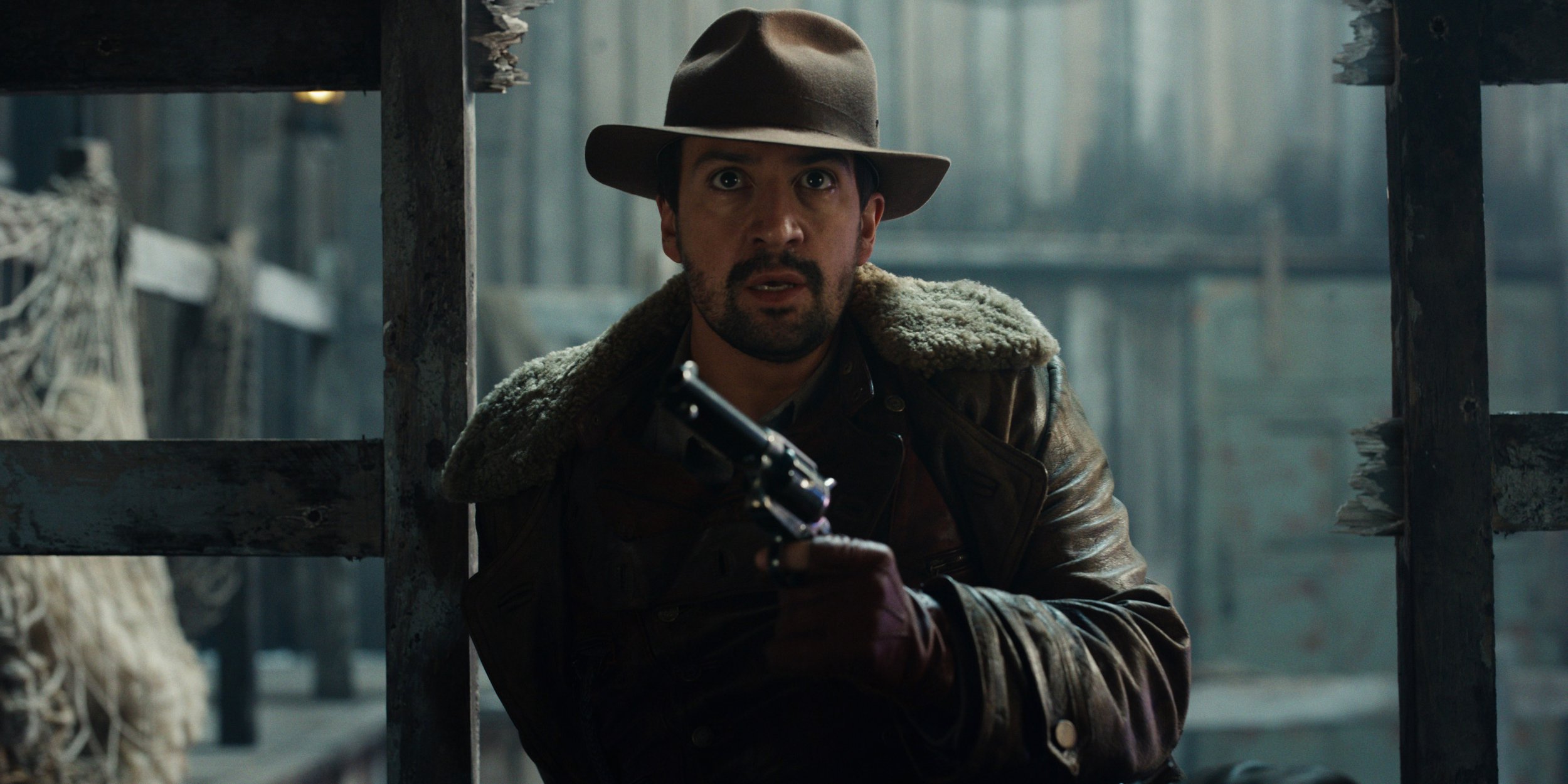 With Lee played by Hamilton creator Lin-Manuel Miranda in the TV show, we can say with near certainty that we're sure fans would love to see more of him if the possibility arose.
Sir Philip also wrote a short story called The Collectors as an audiobook, which tells a tale from the early life of Mrs Coulter at Oxford college.
The author is currently working on completing another book trilogy called The Book of Dust, with the first book from the series, La Belle Sauvage, featuring Lyra when she was just an infant.
The second book, The Secret Commonwealth, follows Lyra when she's 20 years old, while a third instalment of the trilogy is currently in the works.
Furthermore, Sir Philip also released a novella in 2020 called Serpentine, which is set after the events of The Secret Commonwealth with Lyra, and last year, he published a book called he Imagination Chamber: Cosmic Rays from Lyra's Universe, which consists of scenes that take place during the events of both the His Dark Materials and The Book of Dust trilogies.
His Dark Materials is available to watch on BBC iPlayer.