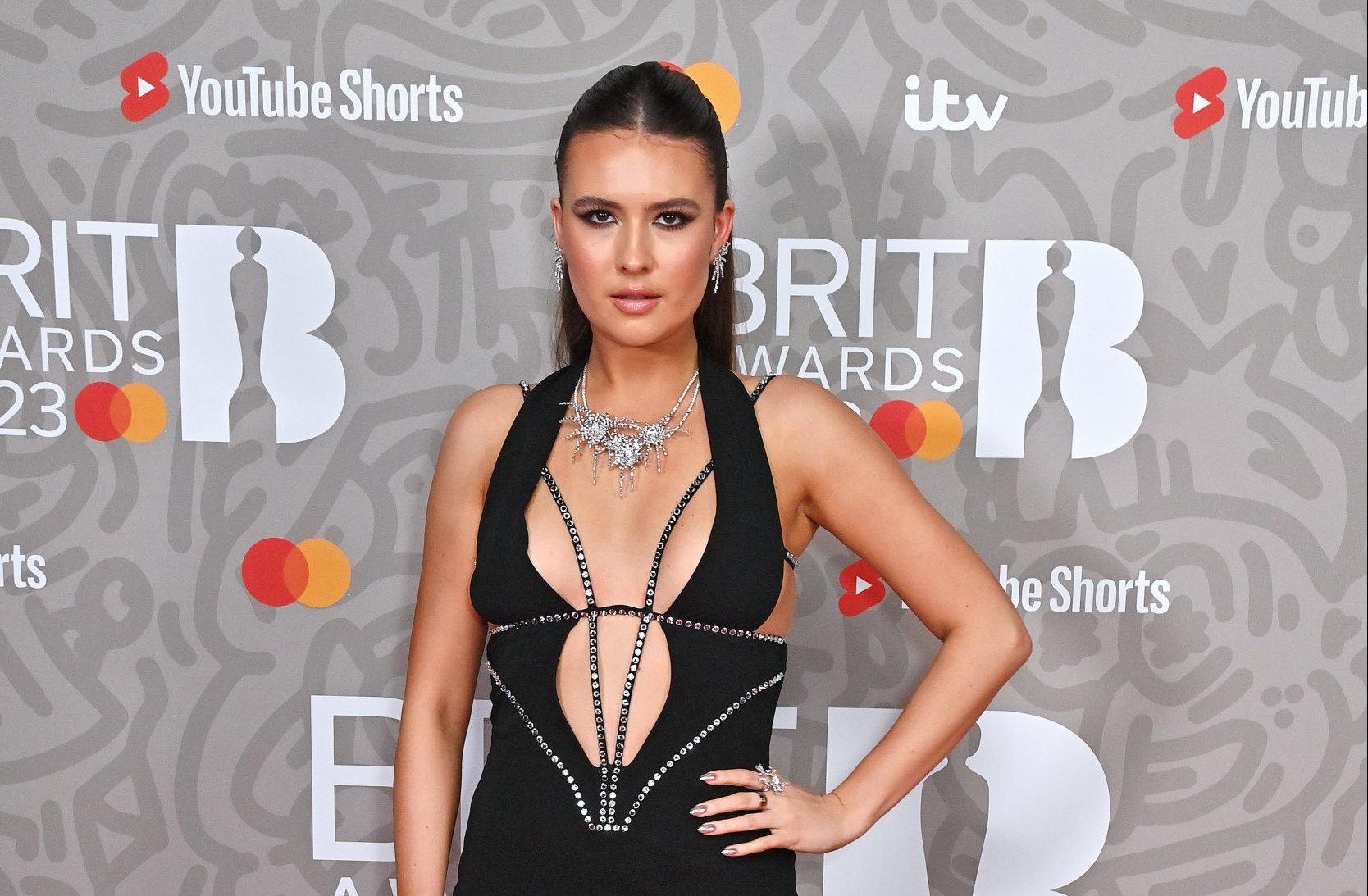 Mimi Webb is putting her love life on the backburner as she marches on in her mission to become Britain's next big pop star.
In an exclusive interview with Guilty Pleasures, the Good Without singer shared that her globe-trotting job had impacted past romances.
'Work really has affected relationship stuff for me. When you're touring… I think, for someone to understand that whole concept is tough,' explained Mimi, 22, whose full name is Amelia.
She reckons it would make more sense to date somebody in the industry.
'If someone understood that whole world and we got on, and it worked well and there was the connection, then I definitely would.' She added: 'I've had two proper boyfriends in my life and they were "normal", friends of friends – people I have known for years.'
Meanwhile, Mimi, from Canterbury, has been spreading her wings after recently moving into her own pad in London.
'I've done it for four months, properly, on my own. It's very new for me. At the start, I didn't like being on my own. I don't know why. I think I was just sad and all over the place… [but now] I'm loving it,' she smiled.
Last month, Mimi lost out in the Brits best new artist category to Wet Leg but she is forging ahead with her debut album Amelia, out now.
'I didn't want the record to be one thing. I wanted to be able to have the fun songs, the uplifting songs, the sad songs,' she said.
'But it's also not all about break-ups. I wanted it to be about the growth of me as a person. Who Mimi is and who Amelia is, and how their worlds collide.'
Mimi Webb isn't surprised over Brit Award nomination – she manifested it
Harry Styles is Mimi Webb's main target at the Brits this weekend: 'I am literally obsessed with him'