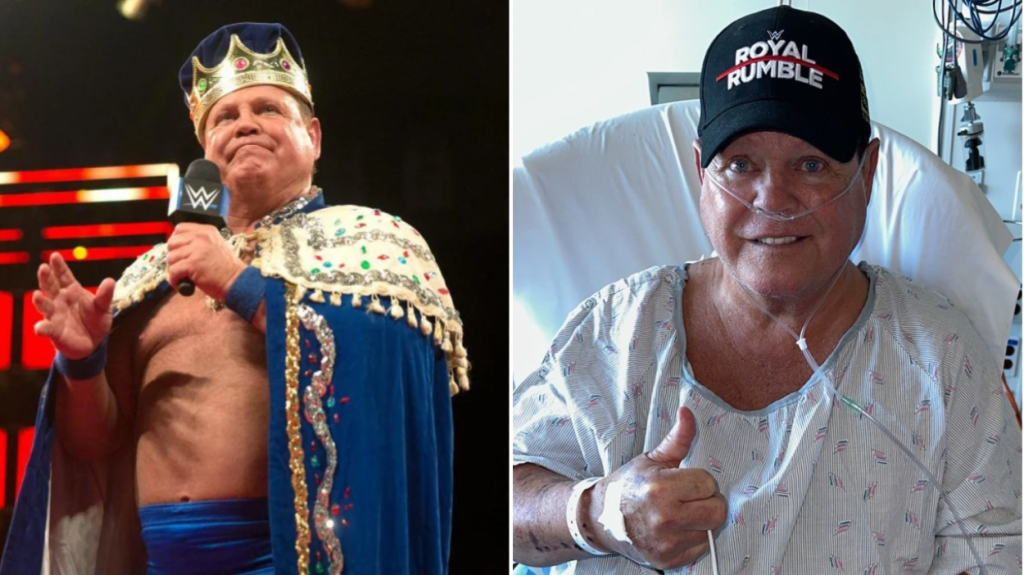 Jerry 'The King' Lawler made a triumphant return to Raw in his hometown of Memphis, Tennessee.
The 73-year-old Hall of Famer, who, hasn't been seen on screen since the Raw 30th anniversary show in January but he made a special appearance during last night's show.
During an ad break, Sami Zayn and Kevin Owens addressed the live crowd after their issues with the Judgment Day continued to boil over.
'Look, I'm not gonna lie. I was in a pretty bad mood after getting screwed yet again by the Judgment Day, and I walked back here pretty upset,' Sami said in a video which WWE has since shared on .
He added: 'But the second I walked through that curtain, my mood changed right away. Because, ladies and gentlemen, after all, we are in Memphis, right?'
Taking over, Owens said: 'And there's someone back there you guys might be a little familiar with and he cheered us up, so we figured we'd spread the joy by bringing him out.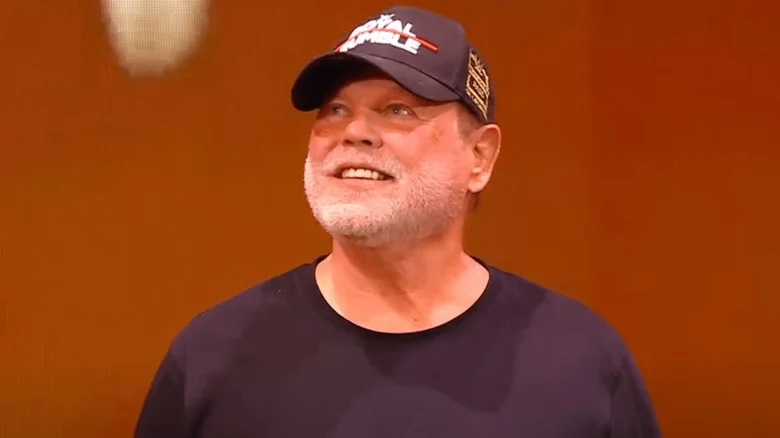 'Ladies and gentlemen, Jerry "The King" Lawler!'
The packed crowd inside the FedExForum chanted his name and roared their approval for the hometown hero as he stepped out onto the stage sporting some grey stubble.
Lawler was visibly moved by the response, and waved to the crowd as he thanked Sami and KO for bringing him out.
Lawler, who has appeared for WWE over the years as a commentator and Kickoff show panelist among other roles, wasafter suffering a stroke and underwent surgery.
In June, journalist Bill Apter revealed Lawler was 'thrilled' when Logan Paul namedropped him on an episode of Monday Night Raw and gave an update on his health.
He told :'Yeah, it was hard for him to finish the sentences, but he's much better than when I talked to him about three weeks ago.'