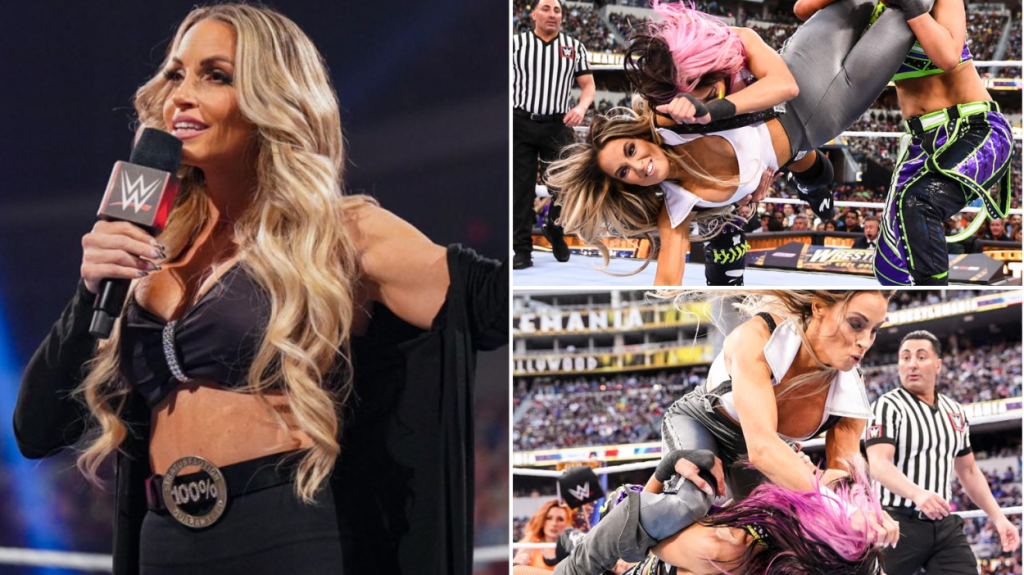 legend Trish Stratus has revealed she was dealing with a nasty injury heading into her recent WrestleMania return.
The Hall of Famer , who she has since turned her back on, to take on Damage CTRL trio Bayley, Iyo Sky and Dakota Kai at the huge event earlier this month and she pushed through a 'partially torn hamstring' to get through the bout.
Appearing on this week's episode of , she said: 'I had a few obstacles. I had a partially torn hamstring, by the way. Nobody knew about that… It was just like, WrestleMania, let's just go.
'This time, I had this injury, so I was a little unsure going in, but man, there's something about feeling at home.
'It's like riding a bike, as you guys know when we get back in there, your body's like, "I got this just. Just do your thing," and it just flows.'
The 47-year-old star, who after standing in for Lita in an unsuccessful Women's Tag Team Title defence, hassince her initial retirement in 2006.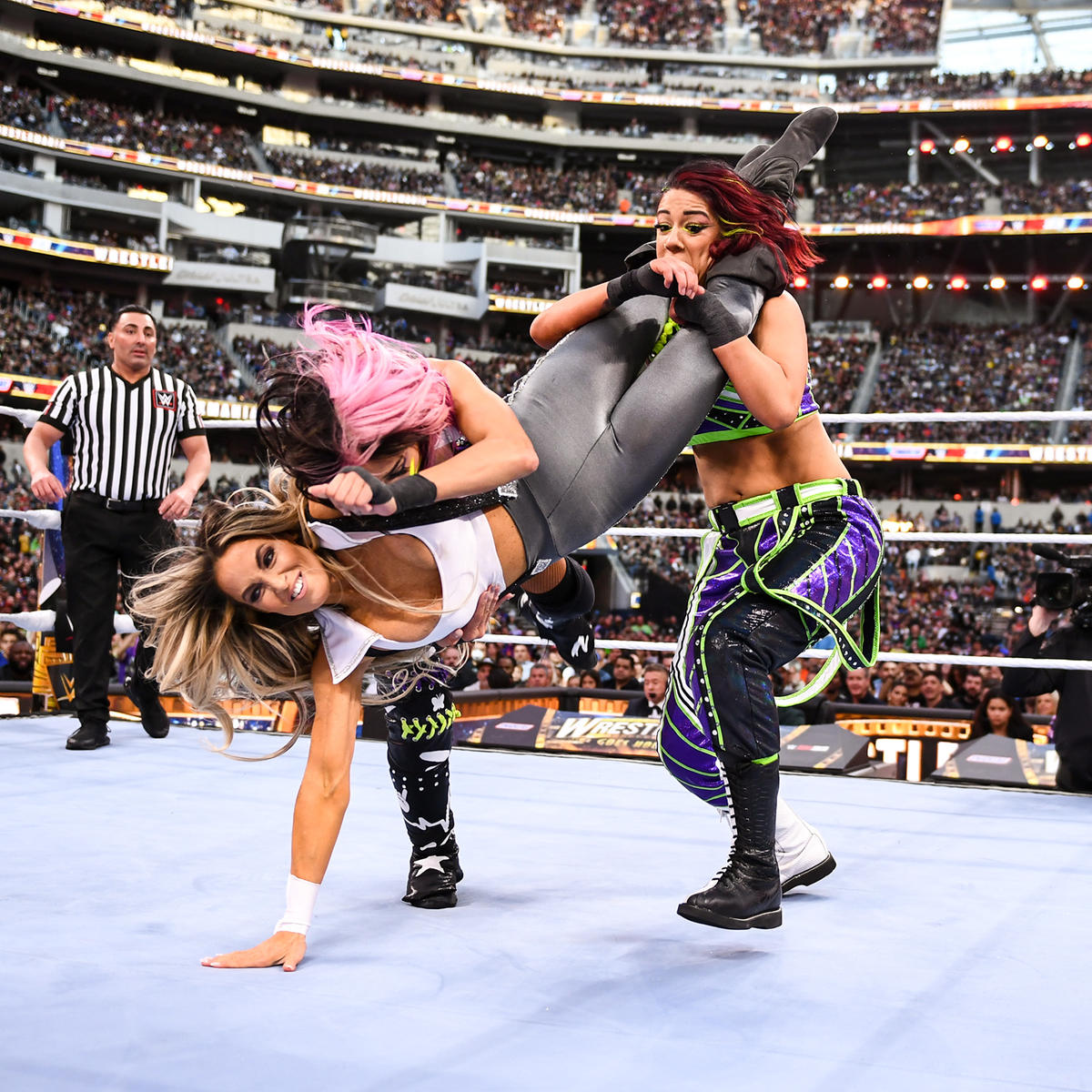 'I've kept my health and fitness up, and that always plays into it as well. I am good in those moments, right? I work well under pressure,' she explained.
'I always feel like I have to prove myself every time I go out there, so that was like a big driving force for me that evening, was to go out and prove that I belong in this match, that I belong with these other talented women and that I still belong here, period.'
It's safe to say fans are impressed by the guts Trish showed in getting through the match, with fans responding on social media after first hearing the news.
'That's why she's the best,' wrote one fan, as another tweeted: 'Oh damn! Still put on one hell of a performance 🔥'
'Yooooo holy s**t,' added a third viewers, while a fourth said: 'And she still had an amazing performance. 💪👏👏'
WWE Raw airs Monday nights at 1am on BT Sport 1.