has been sold to Endeavor and merged with under the new TKO banner.
The wrestling giant has been owned by – who previously held 80% voting power before the sale – for 40 years , which became official on Tuesday.
The deal was confirmed as expected on September 12 before trading opened on the New York Stock Exchange.
In a statement, Endeavor and TKO CEO Ariel Emanuel said: 'The creation of TKO marks an exciting new chapter for UFC and WWE as leaders in global sports and entertainment.
'Given their continued connectivity to the Endeavor network, we are confident in our ability to accelerate their respective growth and unlock long-term sustainable value for shareholders. With UFC and WWE under one roof, we will provide unrivaled experiences for more than a billion passionate fans worldwide.'
TKO executive chairman McMahon added: 'This is the culmination of a decades-long partnership between Endeavor and WWE across strategic initiatives including talent representation and media rights.
'Given our collaborative, trusted relationship and Endeavor's incredible track record of success growing UFC, we believe WWE is optimally positioned for future growth and success as part of TKO.
'Our focus remains on delivering for our fans across the globe as we take the business to the next level alongside UFC and Endeavor.'
Monday night's episode of WWE Raw marked the end of an era as in the company's history.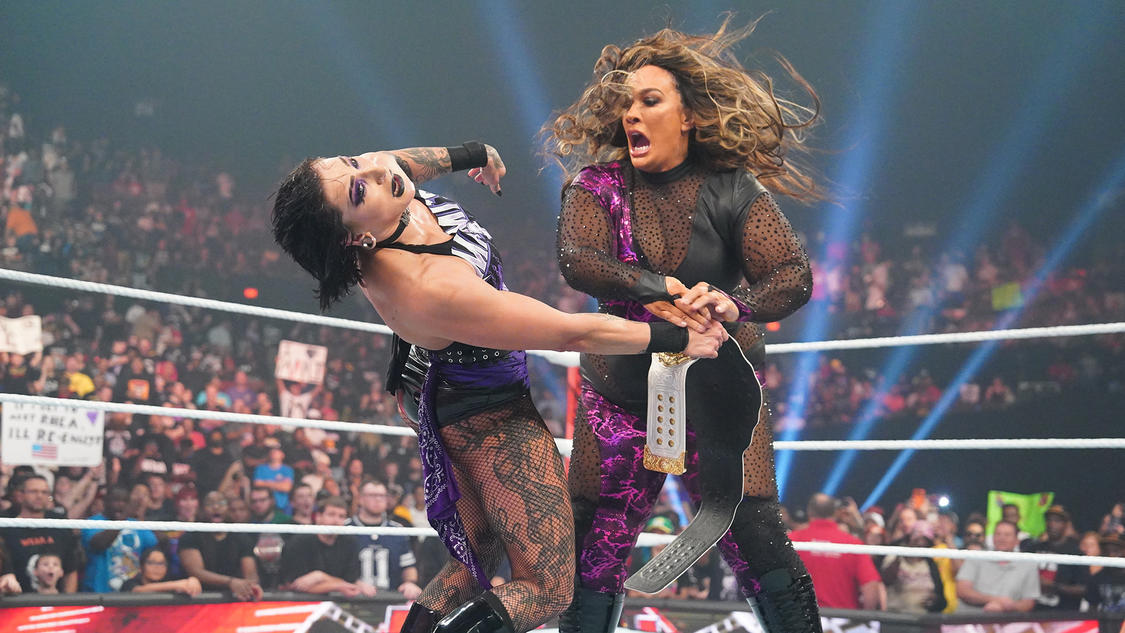 It ended on a major bombshell as Nia Jax – who was released in November 2021 before making a one night only comeback at the Royal Rumble earlier this year – returned to .
Now, WWE has been sold to UFC's parent company Endeavor, with WWE and UFC merging to form 21 billion dollar brand TKO.
News of WWE being sold to Endeavor was officially announced the morning after WrestleMania 39 in Hollywood on April 3.
At the time, it was confirmed Endeavor CEO Ari Emanuel will serve in the same role for TKO Group, while will be the executive chairman for the new company.
Despite his role, McMahon's share now stands at 16%, rather than the 80% voting power he previously held, and the new owners will have a 51% stake in the new firm, with WWE shareholders will holding the remaining 49%.
Dana White will continue as president of UFC under the deal, and Nick Khan will carry out the same role on the WWE side of TKO.
Back in April, McMahon praised Emanuel for the 'incredible work' he and Endeavor 'have done to grow the UFC brand' by almost doubling its revenue over the past seven years, adding in a statement: 'I believe that this is without a doubt the best outcome for our shareholders and other stakeholders.'
He continued: 'Together, we will be a $21+ billion live sports and entertainment powerhouse with a collective fanbase of more than a billion people and an exciting growth opportunity.'
Although there are naturally some changes coming to the board of directors, at the moment it's expected that Triple H – real name Paul Levesque – will continue with his role in charge of creative despite no longer being part of the board.