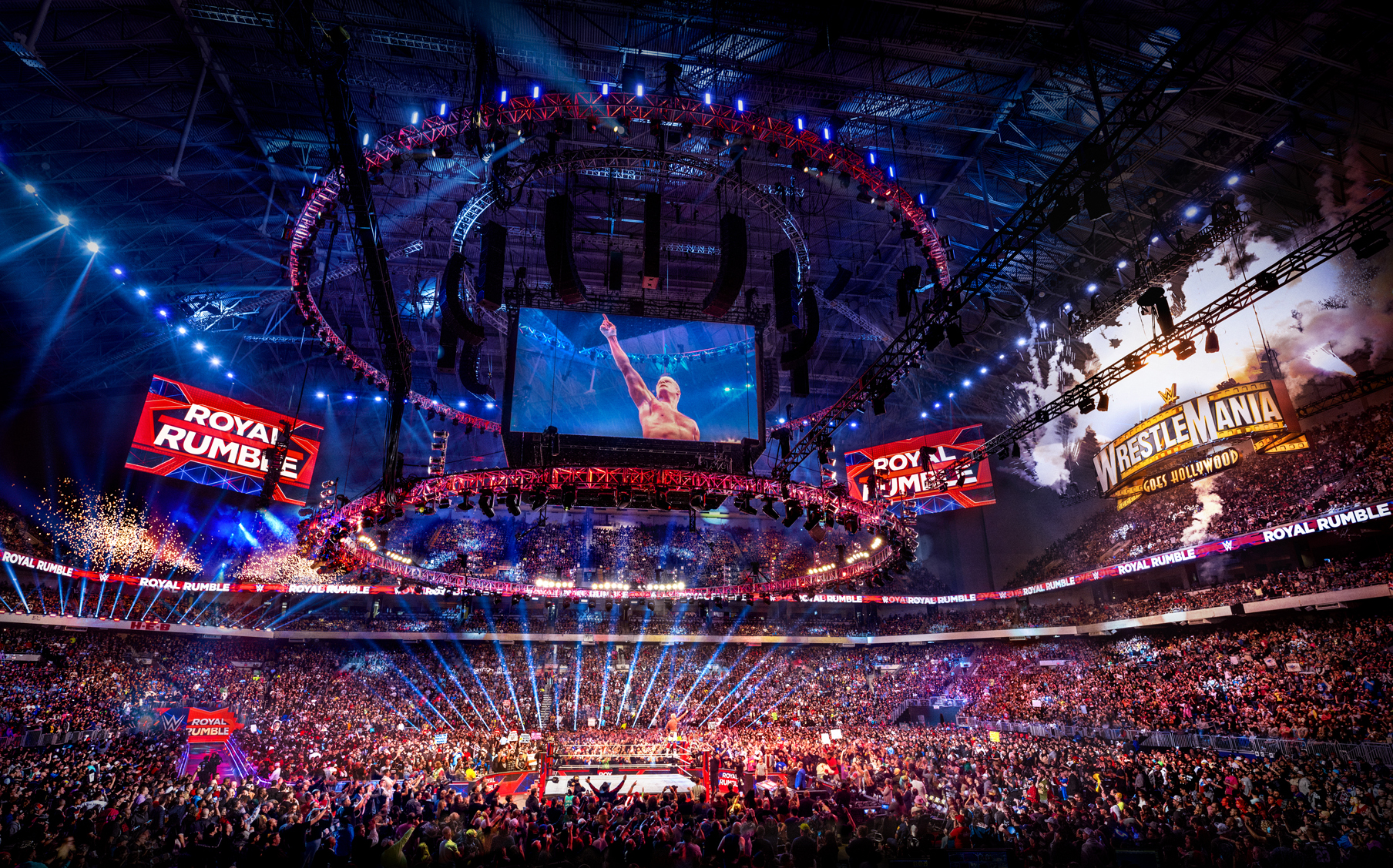 has confirmed the 2024 Royal Rumble is coming to Tampa Bay, in January.
The wrestling giant – which is now following a $21 billion merger with – will hold a weekend of events across St. Petersburg, Clearwater and Tampa.
On Saturday, January 27 the 37th Royal Rumble event will take place at Tropicana Field in St. Petersburg, with Monday Night Raw hailing from Tampa's Amalie Arena two days later.
This will mark the first time the Royal Rumble will be held in Tampa Bay in front of a live crowd since 1995.
'Tampa Bay has long been a terrific market for WWE,' said WWE Executive Vice President of Live Events John Porco. 'Thanks to our partners at the Tampa Bay Rays, Visit St. Pete/Clearwater and the Tampa Bay Sports Commission, we look forward to a fantastic schedule of events in January.'
Tampa Bay Rays President Matt Silverman added: 'We are excited to welcome WWE back to Tropicana Field for the 2024 Royal Rumble.
'The Royal Rumble will provide first-class sports entertainment to both those seeing the action in person and watching as part of a worldwide television audience.
'This event will bring visitors from around the globe to experience the beauty of our area and all it has to offer.'
'Team Tampa Bay loved hosting WrestleMania 37 two years ago and we're now beyond excited to have the opportunity to collaborate again with our longtime friends at WWE,' commented Rob Higgins, Tampa Bay Sports Commission Executive Director.
The event will be headlined by the 30-man and 30-woman Royal Rumble matches, with the winners of both earning a championship match at WrestleMania 40.
The announcement comes after in San Antonio, Texas, which saw Cody Rhodes and Rhea Ripley with their respective matches.
The event became WWE's highest-grossing and most-viewed Rumble in history, setting an all-time gate record at more than $7.7 million, more than doubling the previous Royal Rumble high in 2017.
WWE Royal Rumble 2024 tickets information
WWE has confirmed that 'more information on the ticket on-sale' will be revealed 'in the coming weeks'.
To learn more about registering for pre-sale opportunities, fans can visit: .