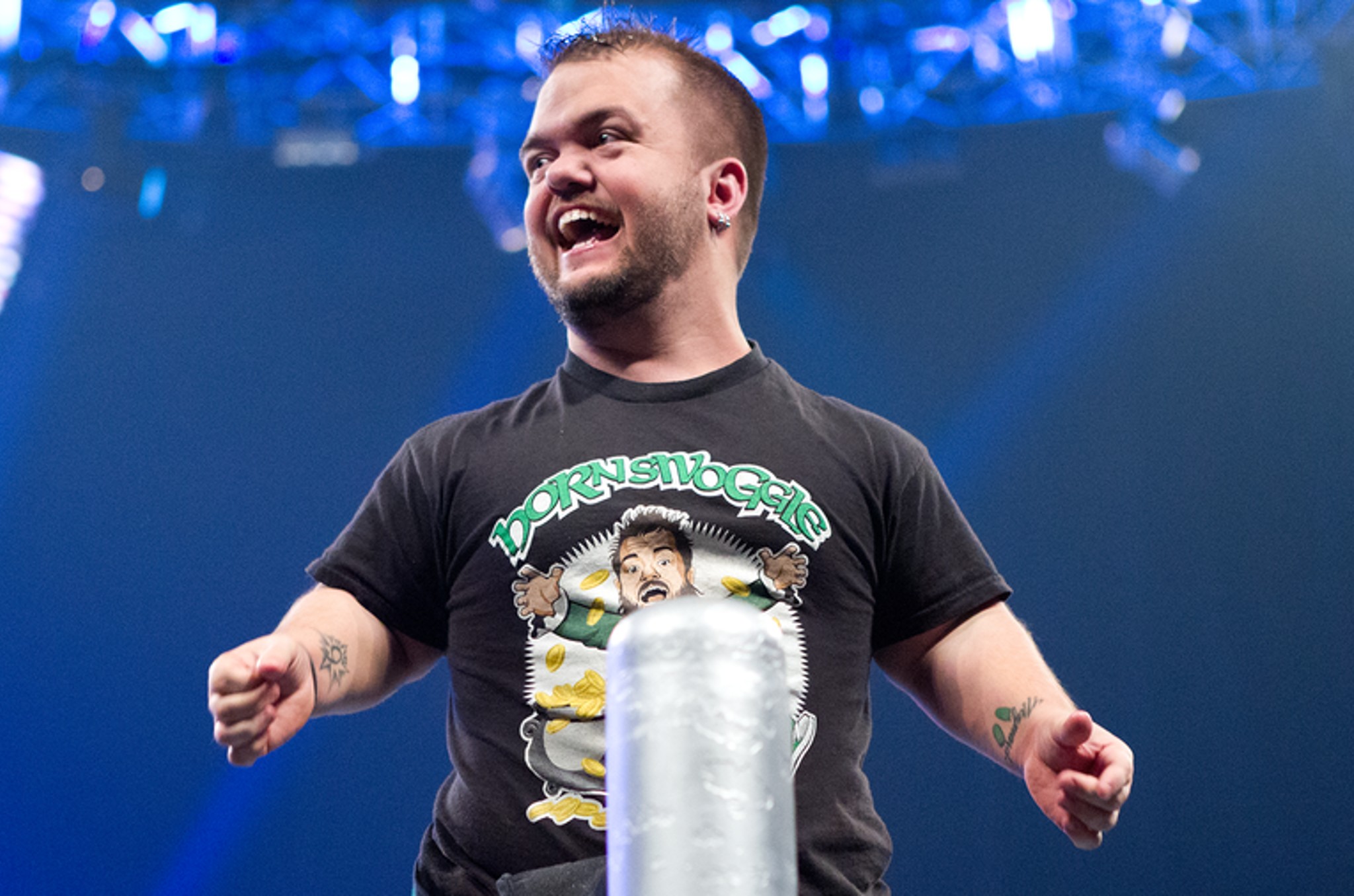 Former star Hornswoggle has admitted he's learning to accept that he may never get the feeling back in his legs and feet.
The 36-year-old star has been candid with fans about his health and surgeries through his video diary online, having had a metal rod fused into his back when he was four years old, and when it needed straightening out two years later he was paralysed for months and needed additional operations to correct the initial procedure.
Reflecting on his recovery after undergoing another back surgery last summer, he exclusively told Metro.co.uk: 'Man, I'm in a decent headspace. The feeling in my legs isn't back, still, my feet ins't back, but I'm okay with it.
'I'm okay with accepting, this is life now and I'm okay with accepting, hey, how do we make this life work with what we have and what we feel?'
Hornswoggle, whose real name is Dylan Postl, revealed his doctor is 'still being positive' about his recovery, but he doesn't want to get his hopes up.
'I talked to my doctor – because he's still being positive about the feeling coming back to my legs and my feet. I said, "Man, I'm not". But I'm accepting of it, I'm accepting that this is life now,' he added.
'And if it's not and something changes, I will be happily surprised, but I'm not gonna have the mindset of, "Oh it's going to" because if it doesn't then you can only be upset.'
In terms of , Hornswoggle noted while he's had to change his own ambitions slightly, he can still deliver an experience for his fans.
'I'm not gonna be putting on these five star classics that in my mind I would try to put on, but I can still bite an ass, I can still sign my fake name,' he laughed. 'I'm gonna be okay. In all reality, I'm upright and breathing and I'm very, very thankful for that.'
Looking to the future, he is keen to explore acting more, adding: 'So, now post-WWE and my body isn't the way it was at times, my couple of surgeries that I've had the last two years I'm trying more acting stuff. Hopefully I'll start moving into that world, because man, it'll be a lot easier on my body, that's for sure.'
Despite the wear and tear on his body, Hornswoggle is still overjoyed by his career, insisting that some of his accomplishments 'shouldn't have' happened as he admitted he doesn't believe his success has been based on skill.
'First off, if you would've told 10-year-old Dylan , he wouldn't have believed it. Now you tell 10-year-old Dylan that he's winning a championship in WWE? It doesn't happen man,' he said of his Cruiserweight Title win.
'This stuff shouldn't have happened. This stuff, it was all stroke of luck, right place, right time and just grateful. I'm so grateful these things happened in my career and in my life, cause they shouldn't have, they really shouldn't have.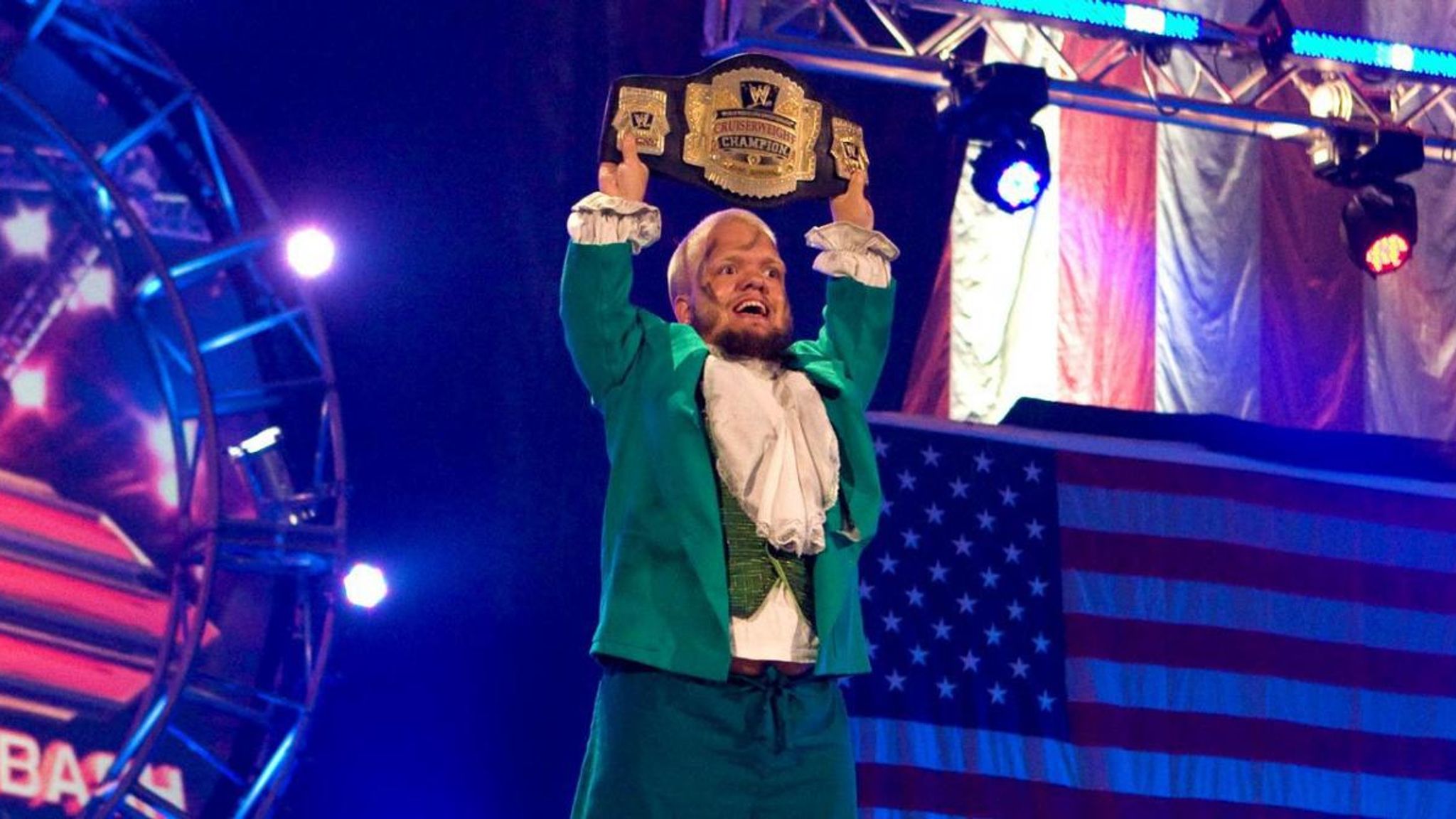 'I should have never won a championship in WWE, but it worked out! Man, it was an awesome moment, incredible moment for me.'
After so long in the business, Hornswoggle is still deeply passionate about wrestling as a whole, as well as projects that have stemmed from his success in WWE such as his Twitch channel, his Going Postl podcast and getting to talk about action figures with best friends Matt Cardona and Brian Myers.
'I still love it. The moment I stop loving it, I need to lock up all my stuff and give someone the keys. Because the moment you fall out of love with something you do, then it's work, and I don't want to work,' he said.
'If we're being honest with ourselves, no one wants to work. But if you work at a job that you love, it's not work. If you go to a factory, 9 to 5, and you just hate it going there, I truly feel like, why are you doing that?
'Enjoy it, have it be not going to work! Have it be something you love doing.'
Hornswoggle has launched his podcast as part of the Major Pod Network.
Follow Metro on Snapchat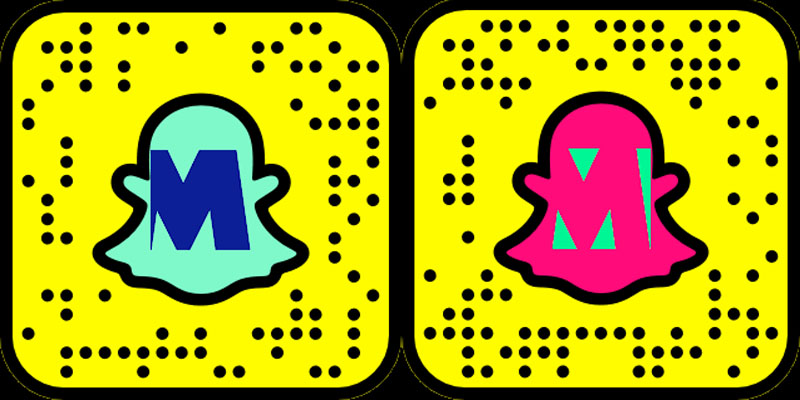 You can follow our new , the go-to place for all things pop culture.
Keep up with the latest Showbiz exclusives by following .
And football fans can indulge in all the transfer gossip and more on .