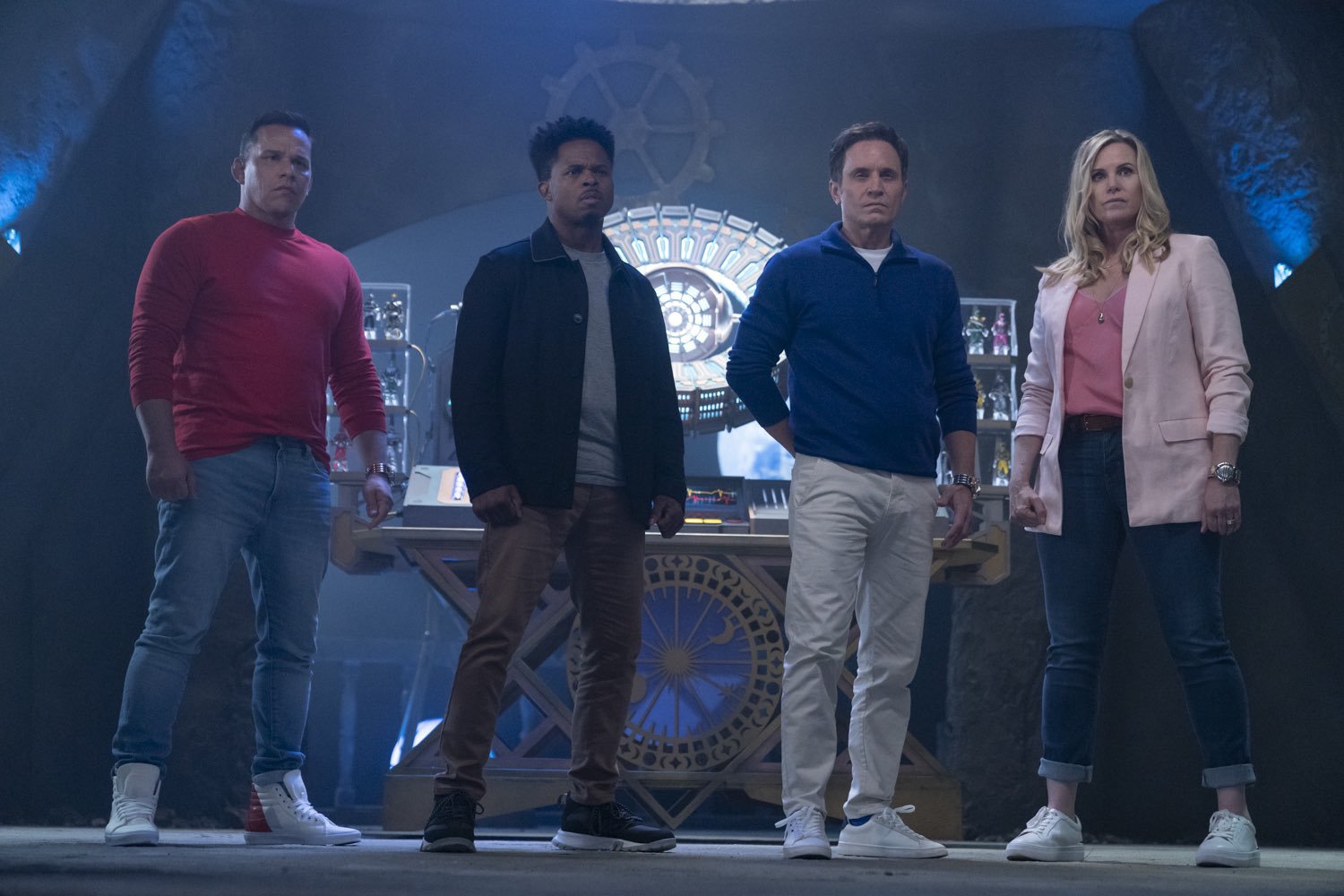 The Power Rangers anniversary special has paid tribute to two of the franchise's late stars.
Mighty Morphin Power Rangers: Once & Always was released on this week and follows an 'unlikely young hero who takes her after tragedy '.
of the TV series, which ran for three seasons between 1993 and 1995, it including David Yost, Walter Emanuel Jones, Steve Cardenas, Johnny Yong Bosch, Karan Ashley, Catherine Sutherland, Barbara Goodson and Richard Steven Horvitz.
But at the end of the one hour special, the show also honoured the past Yellow and Green ranger actors, Thuy Trang and Jason David Frank, in the years since starring on the series.
In 2001 Trang died in a car accident, while Frank died by suicide in 2022.
The closing moments saw an old clip of Amy Jo Johnson, who played the Pink Ranger Kimberly Hart across the three original seasons, singing about how 'memories will never die'.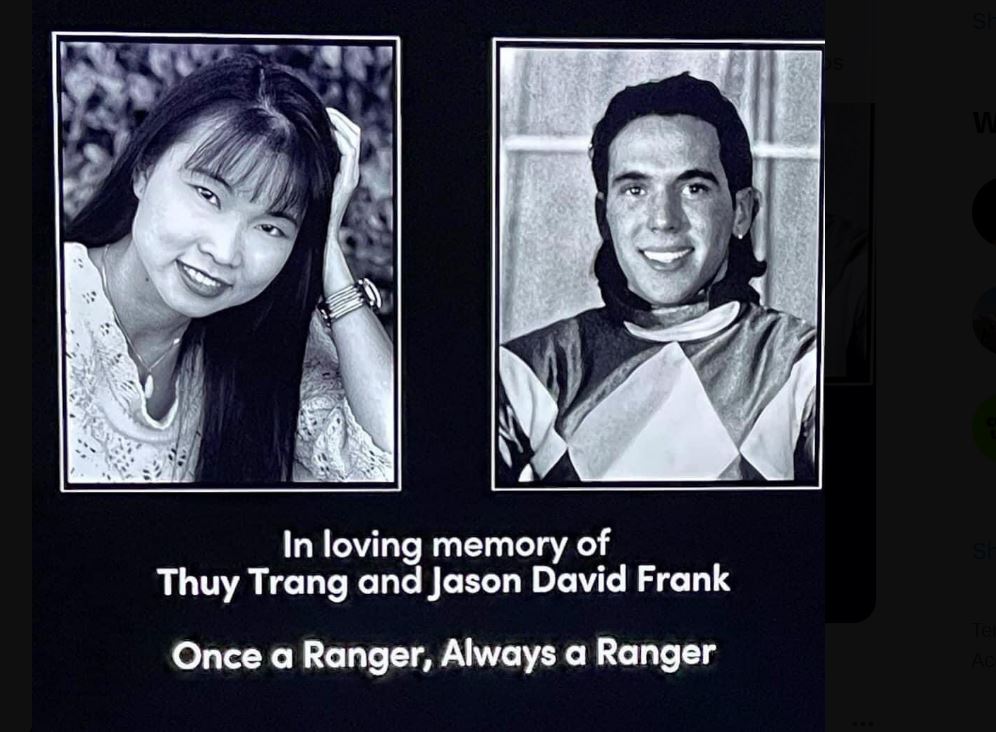 Taken from episode 11 of season two (titled The Song of Guitardo), the episode ended with Kimberly serenading Tommy (Frank) after he was depleted of his Green Ranger powers.
The song, Down the Road, was reportedly written by Johnson (who declined to participate in the special) and included the lyrics about how the memories would always be 'in our hearts, they'll always live and never say goodbye'.
Photos of the two late stars then appeared with the caption: 'In loving memory of Thuy Trang and Jason David Frank'.
Speaking to , Jones said the scene was 'very poignant'.
'In that [season 2] episode, we were saying goodbye to Tommy, and it was a moment that we were all sharing. And to be able to take that piece of history and apply it to current day history…. I was happy that we had that as a way to say goodbye in a most honourable way — and to get to share our grief,' he said.
Who was your favourite Power Ranger? Have your say in the comments below
Comment Now
Meanwhile, his co-star Yost added that it was 'really difficult' for him to watch and 'have the realisation that both Jason and Thuy are gone'.
'As a cast, we were like brothers and sisters, we all got along. You know, we would fight every now and then, but we were a team and a family. I'm just so glad we got to honour Thuy and David in this way,' he said.
Always intended to pay tribute to Trang, the special follows Minh, the daughter of her character, played by Charlize Kersch, as she takes on the mantle from her mother and continue her legacy.
While Frank had decided not to be involved in the special, and his death came after filming was completed, Tommy was seen in his suit and helmet in the special, but spent most of it miniaturised and frozen.
However, it ended with the character returning to live with his wife, Kat (the second Pink Ranger, played by Catherine Sutherland), and their son J.J.
The Power Rangers are one of the most popular children's TV franchises of the past 30 years, with 27 seasons released since 1993.
They have have also starred in three separate film releases, in 1995, 1997, and 2017.
Mighty Morphin Power Rangers: Once & Always is streaming on Netflix.