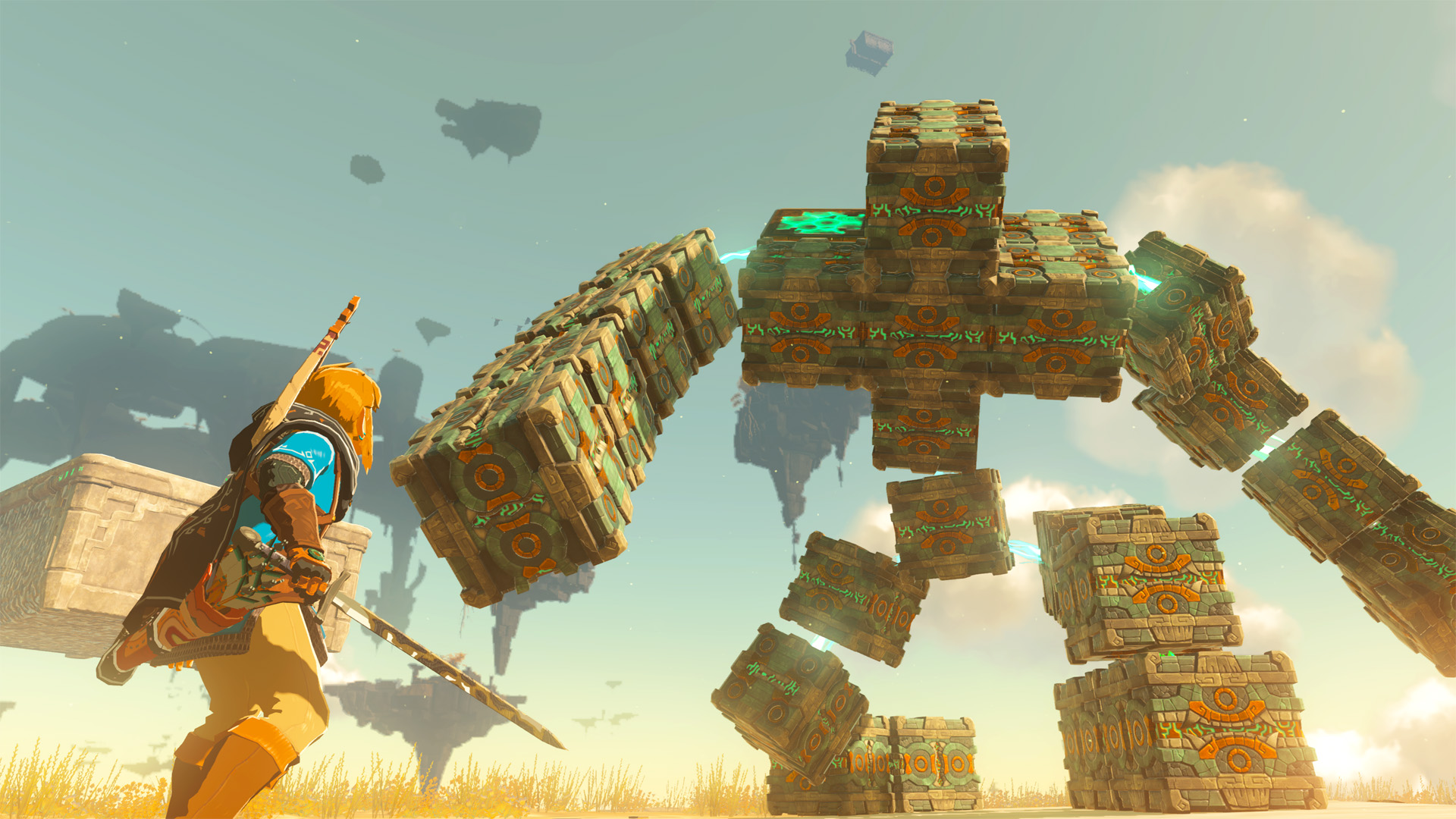 All 204 pages of the Zelda: Tears Of The Kingdom artbook have appeared online, giving away concept art for characters and locations.
For whatever reason, Nintendo has been extremely secretive about . The game is out in just a few months and there's still very little fans actually know about it, with even only vaguely confirming a few new details.
Fans who are enjoying the secrecy and mysteries surrounding the game, however, will be disappointed to learn that a bunch of unseen information has now L***ed online.
The leak comes courtesy of an artbook that someone, somehow, was able to get hold of, and they've uploaded all 204 pages of it.
This leak is obviously infuriating for both Nintendo and fans who wish to experience the game spoiler-free. After scouring the leak for ourselves, though, it appears to thankfully lack anything that could be considered a major spoiler.
We won't be sharing any of the scanned pages, but the book primarily contains concept art for characters, enemies, items, and locations; some of which were already shown in previous marketing material.
Even the new details include environments like ruins and caves which are hardly surprising additions. What's more, all the accompanying text is in Japanese and, even if you can read it, there's very little to provide any context for the art.
The lack of any major spoilers makes sense when you remember that this book is included with Tears Of The Kingdom's collector's edition. Even if it hadn't L***ed, people would have had obtained it on the day of the game's launch and be free to look through it before touching the game.
There also wouldn't be anything to stop someone from sharing pictures online so of course the book is relatively spoiler-free. It doesn't even contain a single picture of series villain Ganondorf, who is widely assumed to be returning in Tears Of The Kingdom but has so far only been seen as a decayed corpse.
That said, anyone who's sensitive about spoilers of any kind will still want to be careful. The book does contain new costume designs for Link as well as art for both returning and new characters.
Without context, it's difficult to tell what role these characters will fill or how important they'll be, but anyone wishing not to learn anything beyond will want to avoid Reddit and any Zelda related forums for now.
This isn't even the only Zelda related leak to happen as of late. A was discovered before the end of 2022.
Then, images of a popped up earlier this month, which the Lego company itself appears to have .
The Legend Of Zelda: Tears Of The Kingdom launches for Nintendo Switch on May 12.
Email [email protected], leave a comment below, and .
Follow Metro Gaming on and email us at [email protected]
To submit Inbox letters and Reader's Features more easily, without the need to send an email, just use our .
For more stories like this, .