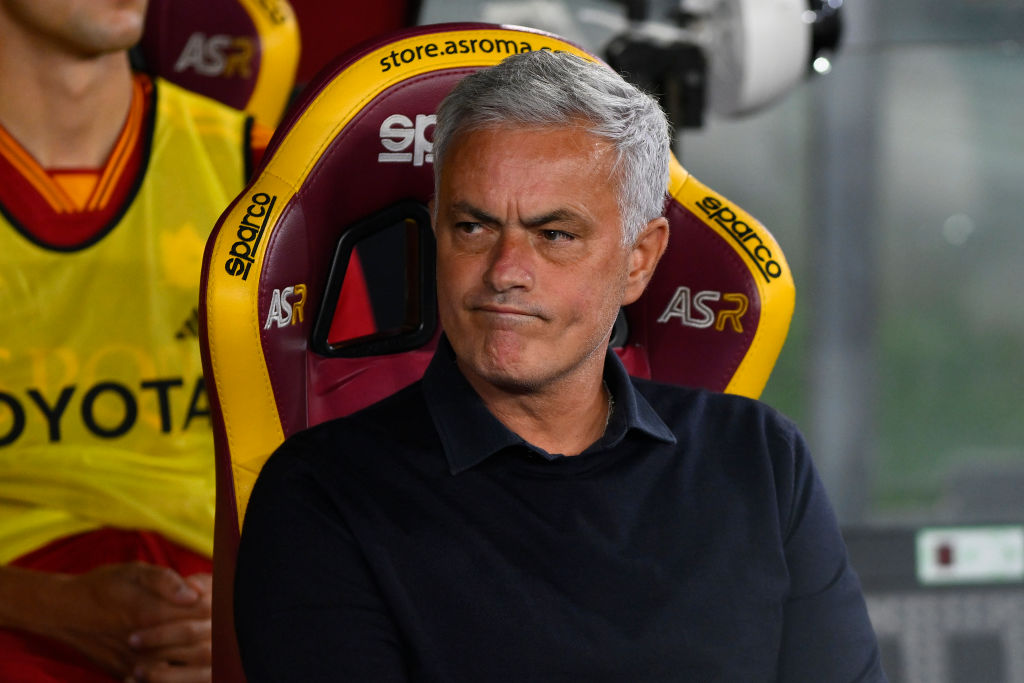 claims he will be slapped with a 10-game ban if he 'says what he thinks' over Roma's loss to Sevilla in last season's final.
Spanish side Sevilla won on penalties which saw former , and Tottenham boss Mourinho .
Mourinho, who led Italian side Roma to glory in the Europa Conference League the season before, and said that he 'seemed Spanish'.
Mourinho .
, who were hurling chairs and bottles at the Premier League official.
Mourinho for his actions and was slammed by former Premier League referee Mark Halsey, .
The Portuguese manager, who won the Europa League with United in 2017, has now opened up about his various experiences in European competitions.
'Winning the Europa League with Manchester United was a normal feeling for me,' Mourinho told Sky. 'But, Roma-Sevilla… if I say what I think I will get banned for 10 games.
'I think Roma-Leicester (2022 Europa Conference League semi-final) was just as important of a win as Roma-Feyenoord (2022 Europa Conference League final).
'I've never cried on the pitch after a loss. Sometimes, I cry after a win and these two games are historic for Roma.'