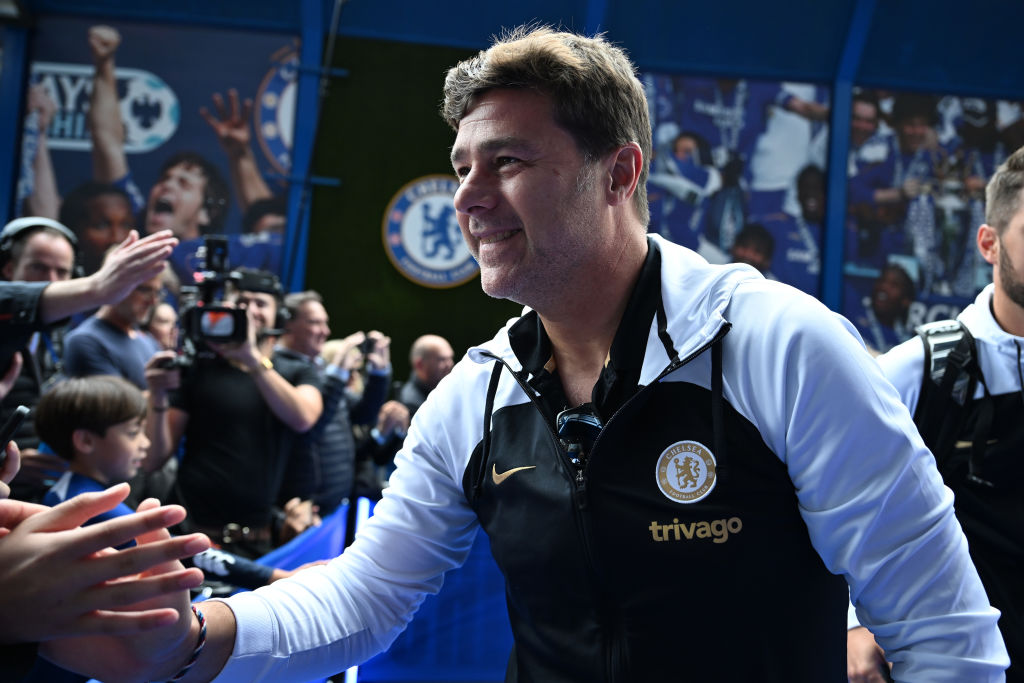 boss says his jobs at Southampton and Tottenham were harder than his current role, despite the Blues having a terrible start to the season.
Pochettino had a big task on his hands when taking over at Stamford Bridge and it has not begun well, with just five points from his opening six games.
A significant improvement is needed on that points return, but Pochettino is not overly concerned, feeling his team is playing well and only lacking one vital thing.
Chelsea have been extremely wasteful in front of goal so far this campaign, scoring just five times in five games, despite creating plenty of chances.
The ability to rustle up opportunities is keeping Pochettino calm, and is why he believes this job is certainly no harder than his previous positions in the Premier League.
'It's less hard than when we were in Southampton and , trust me,' said the former PSG manager. 'Believe me.
'The only thing we are missing is scoring goals, because the team is playing, if you see our first few months in Southampton and Tottenham, I think we are playing much better.
'We are doing much better here, but we are missing the most important (thing) in football – to score. But it's not harder than the previous experience.
'It was different (at Tottenham). The transformation was with us, in the way that we found the squad, with the club, we were working in six months, one year to change and design.
'Here, the plan was already made, and we arrived here and we tried to develop this project. When I arrived here, the plan had started to work. Now I am part of the plan. Of course I am responsible here also like in Tottenham, but I think it was a little bit different.'
Chelsea are back in action in the League Cup against Brighton on Wednesday before a short trip to Fulham in the Premier League on Monday night.
, . ,  and .