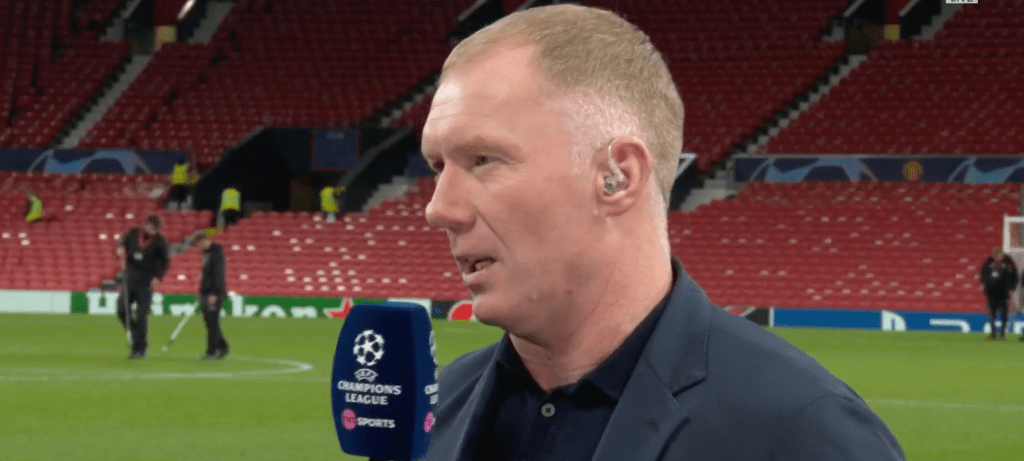 did not hold back in a damning assessment of 's backline following their loss to Galatasaray on Tuesday night.
Despite leading twice, United lost 3-2 to the Turkish giants – the first time the club have lost their opening two matches of a season.
While the attack looked impressive, defensively the Red Devils are all over the place, with 18 goals conceded in their opening 10 games of the campaign.
United legend Scholes was understandably frustrated, particularly with how Galatasaray's second goal was scored.
'United really had to win this, your first home Champions League game. This is a terrible result,' he said on .
'[Sofyan] Amrabat, look he's not a left-back but he gets done for the goal. It was so wide open.
'I'm not sure where [Raphael] Varane is going. [Victor] Lindelof is lost in the middle of the pitch. So soft and weak. They were so open in that central defensive area, they gave chances away.'
Under-fire goalkeeper Andre Onana once again made headlines for the wrong reasons, with his error leading to Galatasaray's penalty, and while Mauro Icardi missed the spot-kick, it resulted in Casemiro getting sent off.
Icardi redeemed himself moments later however by scoring the winner and while the aforementioned defenders were again at fault, Scholes believes the keeper must shoulder the blame.
'We all know what the goalkeeper did. It's just not good enough,' he added.
'I don't think the goalkeeper does well. He just sits down. The ball is in front of Icardi's feet, he can't do anything other than dink the ball.
'Just stand up and catch it. Instead he just dives out of the way.'
Finally, Scholes criticised Marcus Rashford for missing a golden chance to score when the score was 1-1, passing up the chance to shoot by attempting to square it to Bruno Fernandes.
'The Marcus Rashford of last season scores that. There's no confidence there.
'He's also thinking about Fernandes but he's not realised how quick the right-back [Sacha Boey] is, the recovery is incredible.
'He'd be better off thinking, "Bang, go for goal. I can score. I'm not in great form but I'm capable.'
, . ,  and .