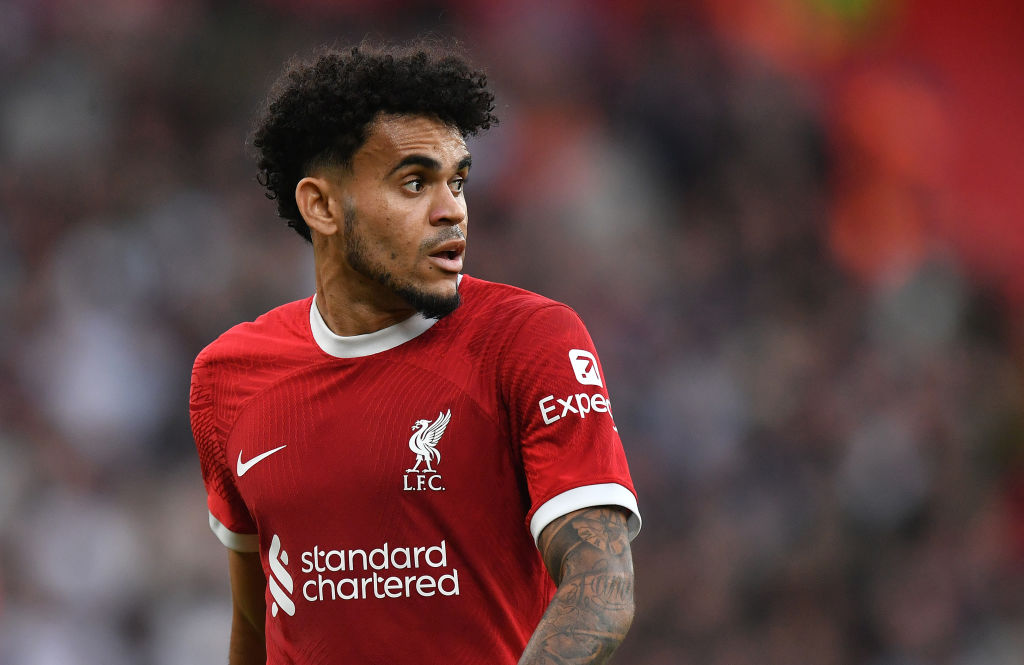 Luis Diaz admits that his wrongly disallowed goal against hit him and his Liverpool teammates 'very hard' but has moved on, accepting the mistake made by the officials.
Diaz scored the goal in north that caused wild controversy, as he was wrongly flagged offside, VAR found him to be onside but miscommunicated the decision and the goal was disallowed.
Outrage followed as Liverpool went on to lose the game 2-1 and manager even suggested the match should be replayed.
Diaz admits that the decision was a tough one to accept and that it affected him and his teammates during the game, but is philosophical on it now.
'The goal issue was a bit complicated," Diaz told Colombian publication . 'At the time it hit me very hard, but not only to me, but to all my teammates.
'In the middle of the game we talked about it a lot, it was a positive result that was going to help us. These are things that happen, the referees are human. You have to take it easy and for the next one it will be.'
Klopp mentioned the possibility of the match being replayed last week, but then said he and his team are over the decision, following their Europa League outing on Thursday night.
'We are over it. We are not children,' said the Reds boss. 'That is it. From a focus point of view there was not a problem.'
, . ,  and .