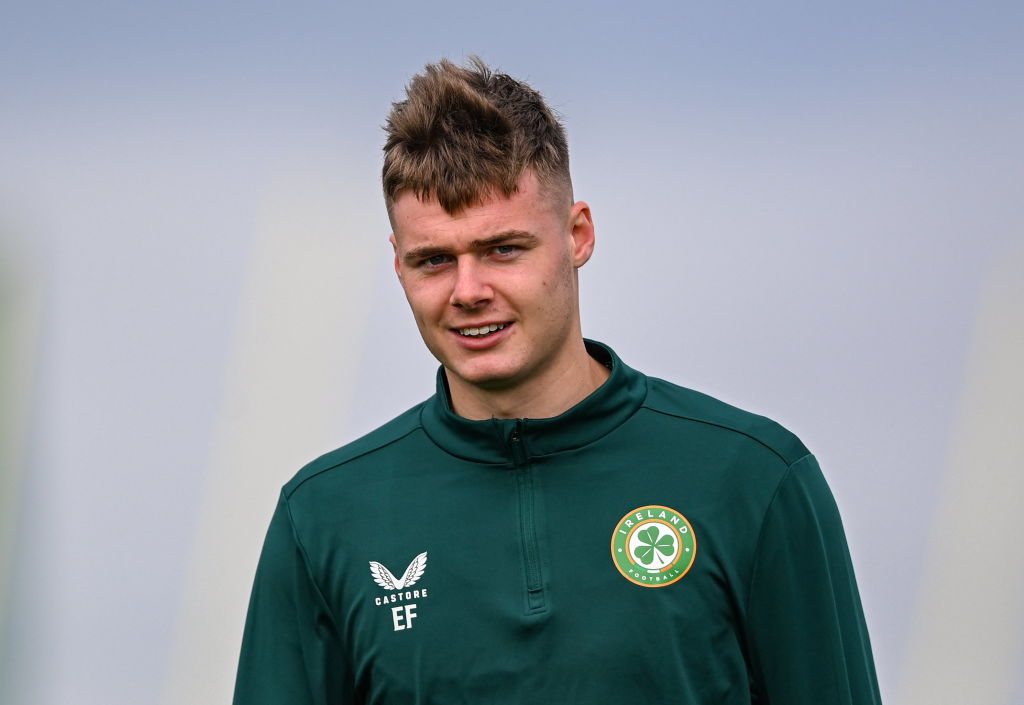 Richard Dunne has tipped Brighton star to join either or Liverpool in a 'dream' move for the Irishman.
in the transfer window, an offer which was laughed off by Brighton, who want much more.
and are hopeful of securing a deal given that the striker is a boyhood United fan.
But United are not the only club linked to Ferguson .
Given his Irish background, though, Dunne has predicted Ferguson to join either United or Liverpool when the time comes for him to leave the Seagulls.
'I'm sure Evan Ferguson would be delighted at the thought of playing for Liverpool and Manchester United as most Irish boys would dream of that,' Dunne told .
'I think it'll happen for him in the future, but he's still learning his trade at the moment at Brighton.
'He's in for some games, rested for others, and is still developing as a player. I'm sure Brighton will help him move on when he feels the time is right.
'He'll have the pick of all the top clubs when he does. You rarely get young players as versatile as him.
'I think it's too soon for him at the moment, but it won't be long before it's time to move on.'