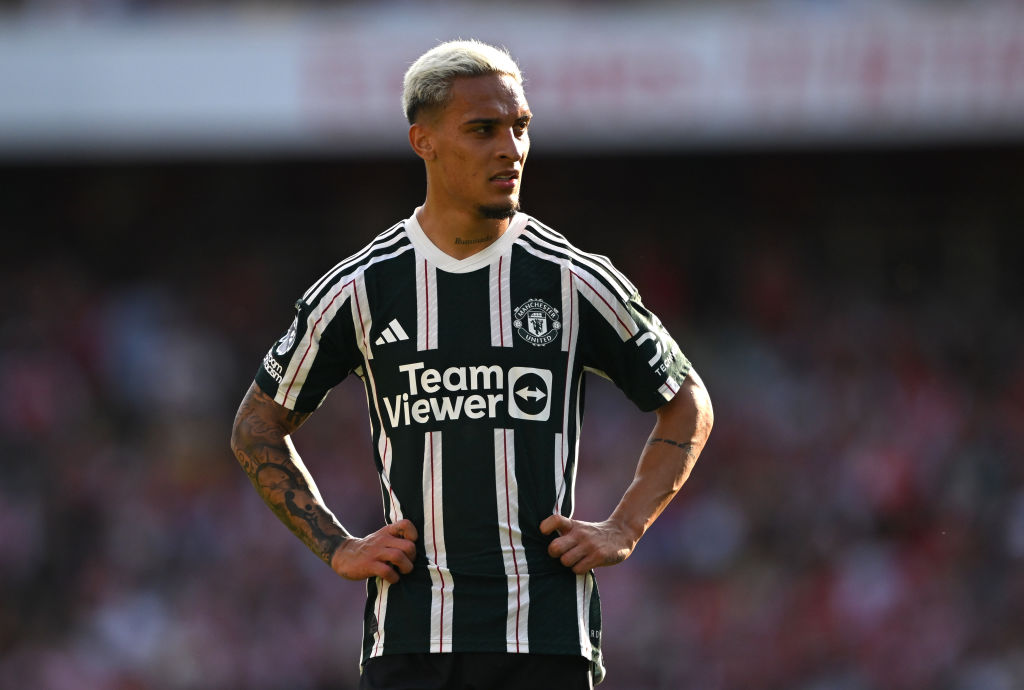 Vanessa Souza, the lawyer of 's ex-girlfriend's Gabriela Cavallin, has stopped working on the domestic abuse case against the star for 'personal reasons', according to reports.
Cavallin by the 23-year-old on multiple occasions during their time together in Manchester and in their native Brazil.
Antony, who strongly denies the accusations made by Cavallin,  in September.
But .
Antony has featured both in the Premier League and Champions League since his reintroduction with .
The United manager later added: 'Of course, our minds were with him and of course also the allegations.
'We took them very serious, but we took the leave of absence to deal with this and he was fully co-operative with the police in Brazil and in Manchester.'
It has now been that Souza, who was assisting Antony's ex-girlfriend Cavallin in the UK, has stepped away from the case, telling Brazilian outlet Metropoles the decision was down to 'personal reasons'.
Cavallin, meanwhile, has said that she spoke to Greater Manchester Police on Thursday and will be 'back soon' for more discussions.
'I did go to the police station, I just went at a different time,' she said. 'I just went at a different time than announced, for safety reasons, to avoid harassment at the door, as I'm alone here. And I'll be back soon for another conversation.'