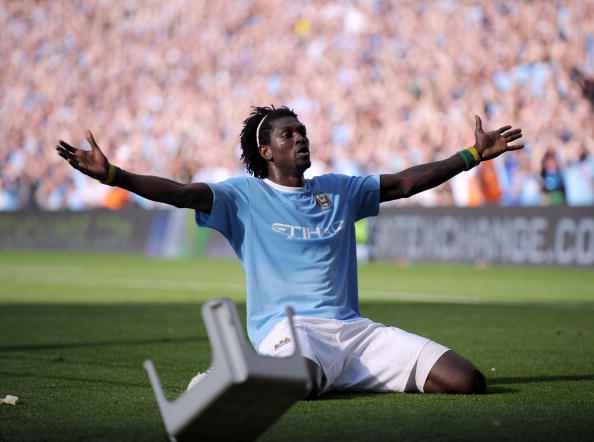 Emmanuel Adebayor has urged fans to let bygones be bygones and 'forget' his iconic, provocotive goal celebration.
The former Gunners striker left the north club in acrimonious circumstances back in the of 2009 at the start of 's Abu Dhabi funded spending spree.
Adebayor was goaded throughout his first game against his former club but had the last laugh when he scored a crucial goal in a 4-2 victory.
The Togo-born striker responded by running the length of the pitch before performing a knee-slide in front of the fans who had once adored him.
Arsenal's travelling support responded with a volley of abuse and hurled objects, including plastic stools, at Adebayor who was later slapped with a £25,000 fine and handed a suspended two-match ban by the Football Association.
Some 14 years later, Arsenal fans still hold something of a grudge but Adebayor believes it is now high time to forgive and forget.
"I think the fans can forget what happened in 2009 when I ran the length of the pitch,' he told Sky Sports.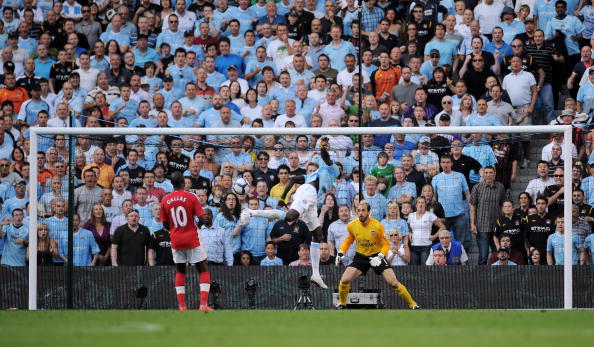 'Today I will make it clear, I don't think any human being would accept it if people were singing about and insulting your family, especially your mother and father.
'I would do anything for my mother and father.
'It's behind me now, I hope it is behind them. We all love football. And every once in a while when they see that celebration on television and social media, hopefully now they can laugh it off and move on.
'That's what I wish for the Arsenal fans and I wish them the best of luck this year.'
Mikel Arteta's present day Arsenal side, meanwhile, enhanced their title credentials by ending a 12-game losing streak against City last weekend and Adebayor has been encouraged by the progress made by his old club.
'Last season we were all rooting for them to win the league and they came very close.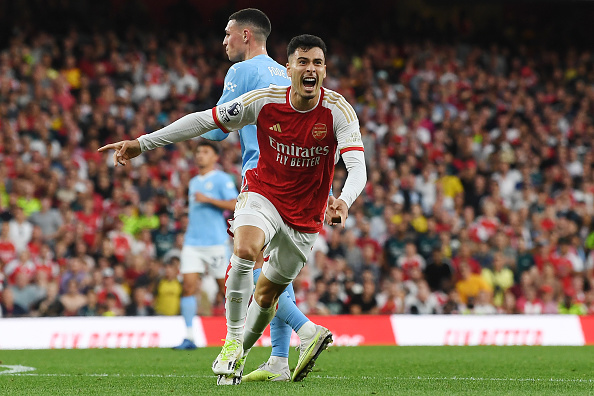 'When it reached around January and February, I was telling all my friends, I hope these boys will not start dropping points. This is how it was with me when I was playing for Arsenal.
'We'd be first or second and then around February a player would get injured or suspended and that's it. The league is gone. We had a great team but a young team, we needed a leader.
'So when I saw them starting to drop points, even when Man City were several points behind, I said listen to me, I don't know whether there is a curse on the club but it's going to be difficult for them to win the league.
'But let's put it into perspective. Where they were coming from and what they did last year was incredible. They finished second and came so close to winning the league.
'With Declan Rice, they have bought some good players. They have actually invested to win the league and go far in the Champions League.
'It's my old club and I wish them the best of luck.'
, . ,  and .