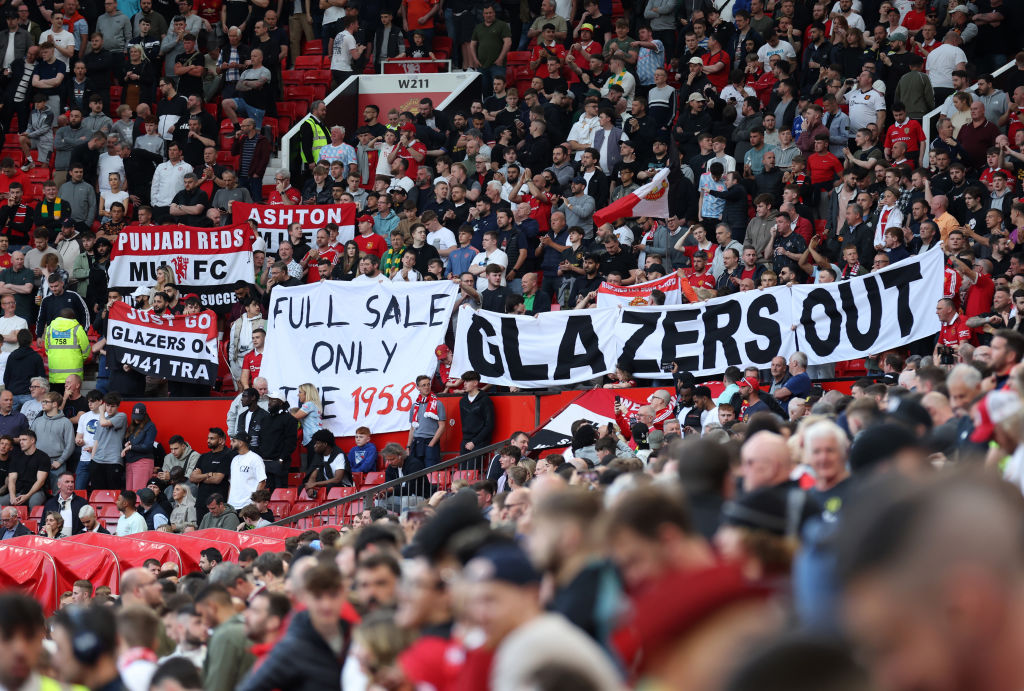 say the attendance of the Glazers' to a Fans' Forum last week would 'not have been appropriate'.
Following the collapse of the proposal in 2021, the American owners vowed to have an open dialogue with supporters.
That saw Joel Glazer, the club's co-chairman, speak to supporters at a Fans' Forum in 2021.
However, he – nor any other member of the family – has failed to turn up since.
That included a Forum with supporters last week, when fans were desperate to question the American owners on the future of the club.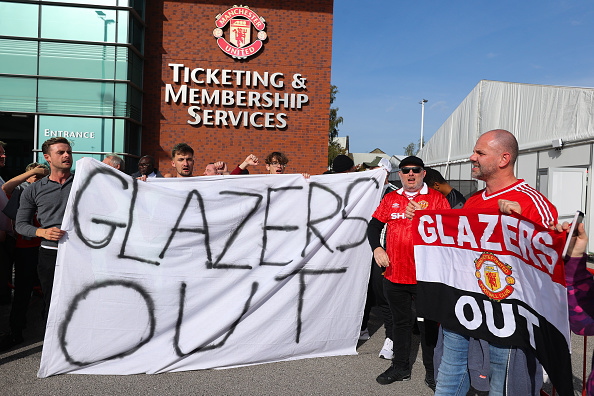 The Forum was held before news of Sheikh Jassim's withdrawl, as well as Sir Jim Ratcliffe's move to take a 25% minority stake at Old Trafford.
But the club said it would 'not have been appropriate' for the Glazers to turn up, given they are not able to address the takeover.
'Following the start of that process there are tight legal and regulatory restrictions on what we can say about the strategic review,' a statement said.

'It would not be appropriate or productive for the owners to participate in these meetings when they are not able to talk about the main issue that fan representatives would naturally wish to question them on.'
, .
, 
 and .