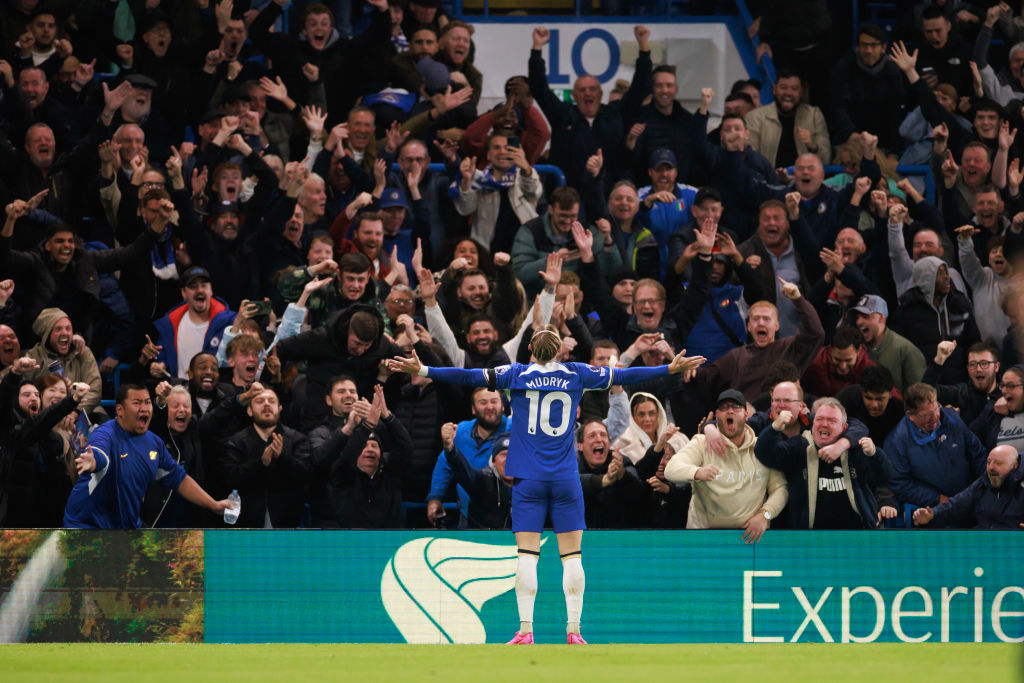 'shouldn't have been allowed to celebrate' his goal against and should have walked back to the halfway line in 'embarrassment'.
That's according to former Blue striker Chris Sutton, who says the Ukrainian went over the top by celebrating his 'fluke goal'.
Mudryk in .
While it appeared as though Mudryk meant to cross into the box, the winger took the plaudits by standing with his arms aloft in front of supporters.
Mudryk has taken plenty of criticism since his £87m arrival from Shakhtar Donetsk, and few could begrudge the winger from celebrating any moments of success in west London.
Other than Chris Sutton, that is.
The former Celtic striker believes Mudryk was wrong to celebrate the goal as he 'didn't mean it'.
'I don't think you should be allowed to celebrate a goal if you don't mean it,' said Sutton.

'I know he was happy but he also celebrated like he meant it. That was, come on!
'Not like the big arms out! You should walk back with embarrassment if you are meaning to cross it!'
, . ,  and .