believes has created an 'impossible' situation for to regain his place in 's side after being dropped for .
Arsenal opted to sign Raya on loan from Brentford in the summer transfer window .
Ramsdale started the season as Arsenal's first choice but the England international with Arteta preferring Raya in goal.
Questions have already been raised over after shaky performances in the 1-0 win over Manchester City .
But Ferdinand believes Arteta's 'ruthless' decision to drop Ramsdale will have an irreversible impact on the 25-year-old's mindset if he now starts ahead of Raya.
Asked if Ramsdale is in the right mental state to return for , Ferdinand said on Vibe With Five: 'No way.
'I've seen a lot of pundits and I've seen a lot of people who talk about the game on , they're trying to talk about goalkeepers like they're outfield players, they are absolutely different people, different specimens, have to be treated differently.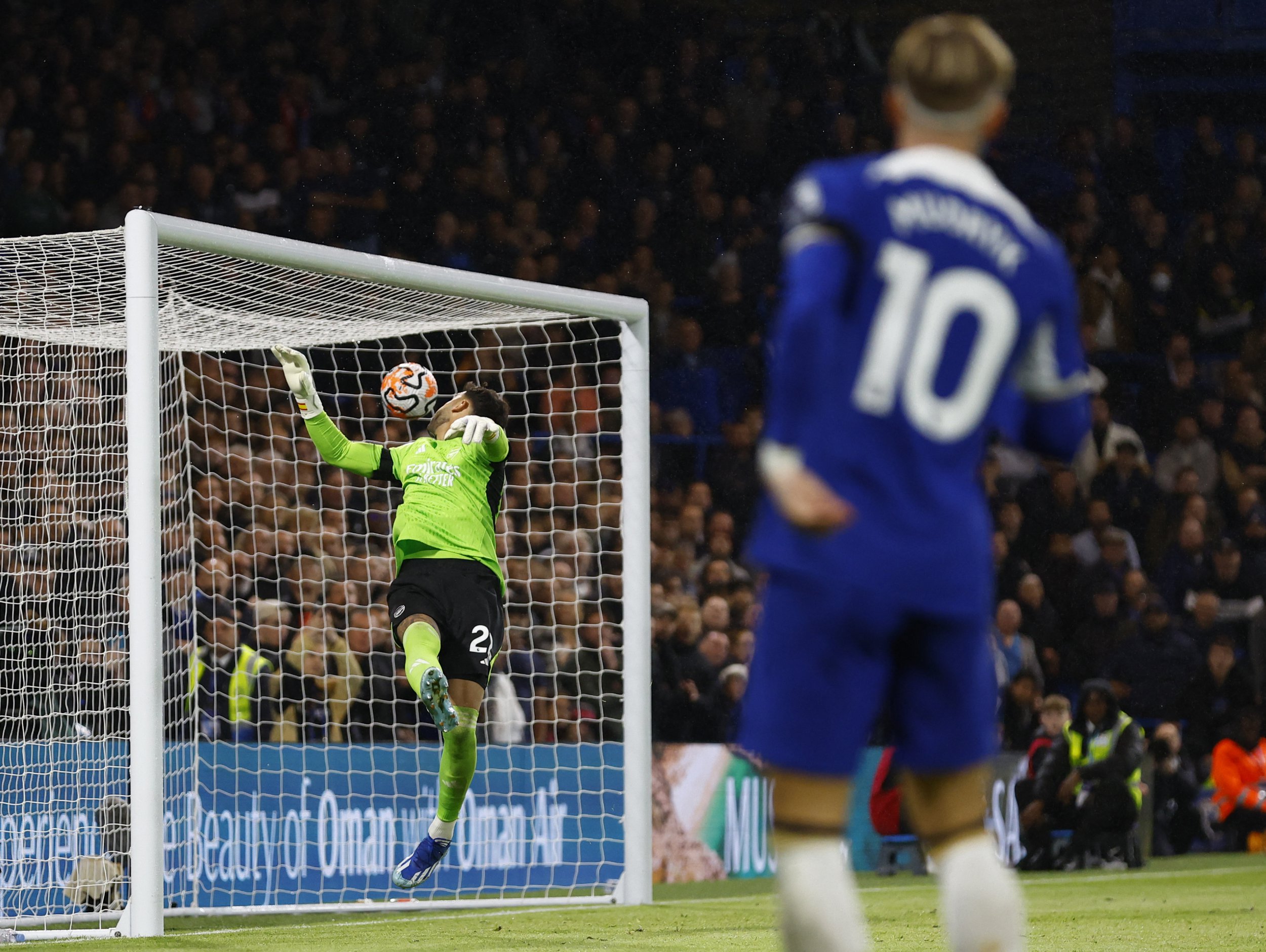 'At no point in any goalkeeper's career, from grassroots all the way to the first team and professional football, has a goalkeeper been told [by a manager], 'you two, I don't know who is my No.1, you're going to fight it out'.
'They are wired completely different to any outfield player. One knows he's No.2 and the other one knows he's No.1. And unless the No.1 makes a catalogue of errors, he will remain No.1. That's how it's always been.
'So for people to say, 'oh, he's got to deal with it', they're wired differently. Saying that Raya can come in and take the No.1 shirt just like he has out of nowhere, and that Ramsdale is going to be okay to go back in there, because Ramsdale is going to be thinking, 'I'm on icy ground no matter what happens, I might play a ball that's a difficult ball, and it might get cut out', immediately his first thought is, 'what's the manager thinking, what's his mannerisms, what's his body language', immediately because he's now uncertain of his position.
'Every goalkeeper that plays in the league around the world, at every level, is 100 per cent certain they are No.1. So to change that and flip it on his head and expect a goalkeeper to be okay with that. I just find it really impossible.
'I think it's impossible to expect a goalkeeper that has been conditioned for their whole life one way to then flip.
'Players are different, we're always never 100 per cent No.1. You have a couple of bad games there's a geezer waiting to get in and take your shirt. But that's expected, that's understood, not with goalkeepers.
'The one thing that is very different where I think Mikel has been ruthless in this, Raya is a particular type of goalkeeper, he's on the front foot, he's aggressive, his distribution is very, very, very good and that's the reason why he's come in. It's all about distribution, when we have the ball, recycling possession, keeping possession, playing more vertical balls that are going to impact the dynamic of the game.
'As a player, from a player's perspective, you want consistency. If he's coming in and he's making mistakes, surely you've got to get your opportunity back, that's what I'd be thinking. I'd be interested to see what the manager does because it's a big call.'
, . ,  and .