said he was 'proud' of himself after scoring the winning goal in 's win over Copenhagen.
United secured a much needed 1-0 win against the Danish side at Old Trafford on Tuesday night.
Maguire headed in the winner from a brilliant cross from with under 20 minutes remaining, with .
It was an emotionally charged game for the Red Devils, their first home match since last Saturday.
Erik ten Hag, players and all the fans were desperate to get the win for England's World Cup winning hero, a point Maguire was keen to make post-match.
'Definitely, it was meant to be. We were meant to win the game, a magnificent save and a win dedicated to Sir Bobby and his family,' the defender told TNT Sports.
'It has been a tough week for us away at Sheffield United and losing someone like Sir Bobby, it affects the cub and the dressing room. But really pleased we could get the win tonight.'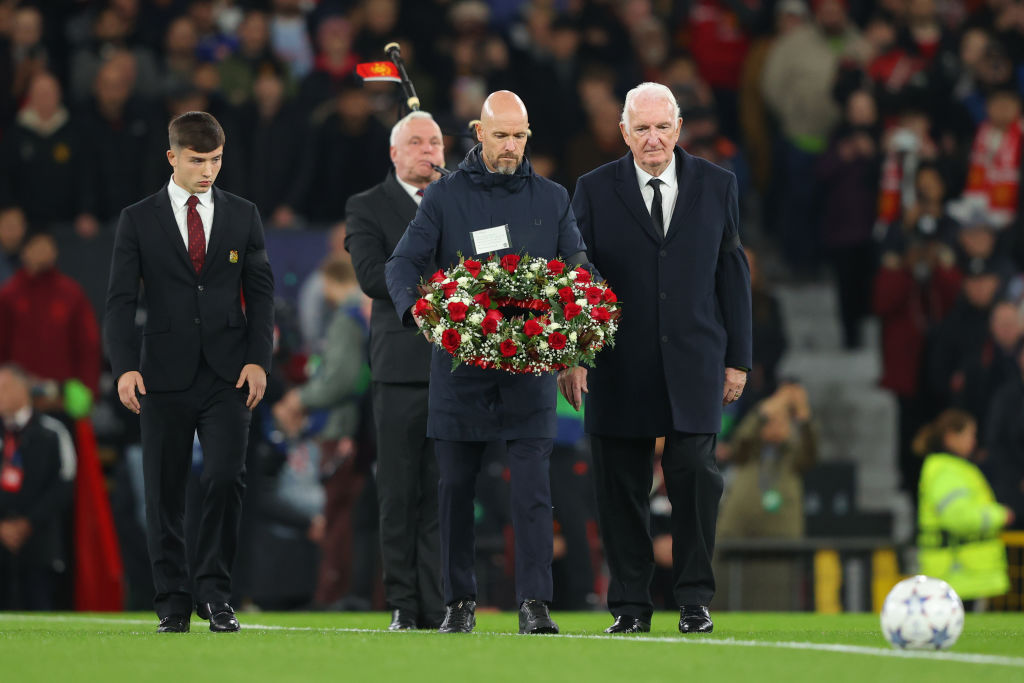 It felt like a night of redemption for Maguire and Onana whose heroics will have silenced some of their critics, with the former's performances against Sheffield United and Copenhagen earning much praise.
The England star has received much criticism from pundits and horrific abuse from fans over the past two seasons and it seemed as if he would be leaving United over the summer are getting stripped of the captaincy.
Injuries to the likes of Lisandro Martinez have given him another chance in the team however, and he is taking full advantage and this goal – his first since February 2022 – will go a long way.
Asked about the supporters singing his name loud and true, Maguire added: 'It is amazing. When you are not on your game it gets picked up, but I am really proud and pleased how I have acted over this six to 12 months.
'I have been given an opportunity and I want to help the team and get the club back to where it should be.
'Incredible. We have got to be more clinical, we had numerous counter-attacks and we didn't give them a chance in the second-half.
'The first-half was really poor, it was not perfect but an important win. This man [Onana] stepped up and it was a massive save.'
, . ,  and .