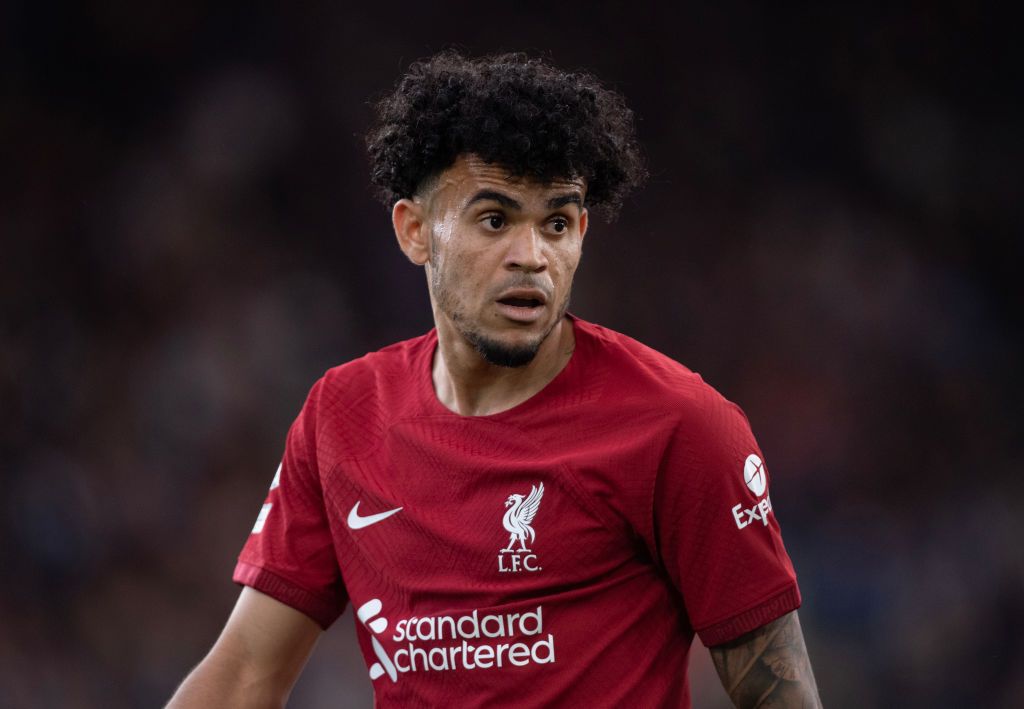 The parents of Liverpool winger Luis Diaz have been kidnapped in his homeland of Colombia, with his father still being held captive despite his mother having been rescued.
Local reports in Barrancas, La Guajita confirmed that Diaz's parents were taken by 'assailants on motorcycles' on Saturday evening, with police and military forces mobilising quickly to try and rescue them.
So far, only Diaz's mother, Cilenis Marulanda, has been freed, but she spoke to police chief General William Salamanca by telephone to confirm she was safe and she is now under the agency's protection.
Colombian president, Gustavo Petro, has confirmed that Diaz's mother has been freed, saying in a brief statement: 'In operation padlock in Barrancas, Luis Diaz's mother has been rescued. We are still searching for the father.'
Diaz's parents are believed to have been stopped in their vehicle in his hometown when the suspected kidnappers ambushed them, before fleeing the scene on motorbikes. Other reports suggest they were at a petrol station when the kidnap took place.
According to , national Gaula police director Colonel Geovanni Cristancho is en route to the region to spearhead the search and rescue mission to find Diaz's father.
Kidnappings are not uncommon in Colombia and the Guala unit is a special anti-kidnapping division who are vastly experienced in such situations.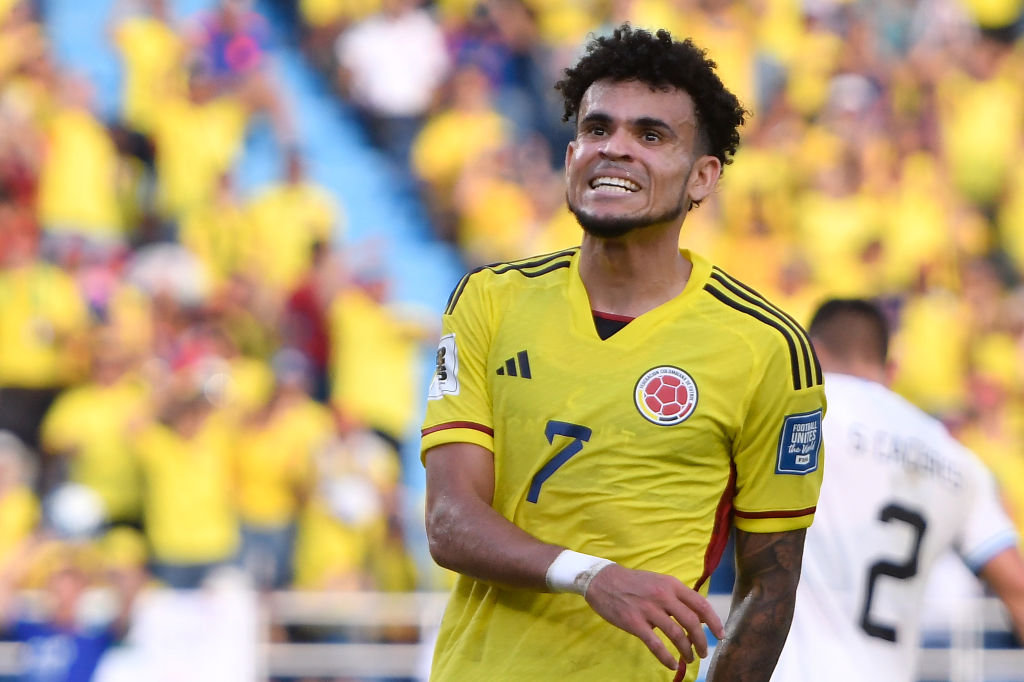 Colombia's Attorney General's Office released the following statement on social media platform X: 'From the moment in which the President learned of the kidnapping of the parents of the Colombian player Luis Díaz, in the Barrancas sector, in La Guajira, a specialised team of prosecutors, officials of the Technical Investigation Corps, CTI, and investigators from the Gaula, Police and Military were put into urgent action in order to find the location of these people, clarify the facts and find those responsible.'
There are suggestions Diaz's father is being held captive by armed men and officials have yet to provide an update on his well-being.
Diala Wilches, the acting governor of La Guajira, condemned the kidnapping and confirmed that all measures were being taken to rescue Diaz's father: 'We are closely monitoring the situation of Don Luis' kidnapping. An operation has been implemented, the fastest mobilisation of the police and intelligence services. We will spare no effort.'
The 26-year-old Diaz – who moved from Porto to Liverpool in 2022 – is one of the biggest stars in Colombian football and has nine goals in 43 appearances for his country, most recently playing in their draws against Ecuador and Uruguay earlier this month.
While the former was an away match, the latter game was played in Colombia at the Estadio Metropolitano in Barranquilla on the 12 October, which represented his last visit to his homeland.
Diaz was due to play against Nottingham Forest an Anfield on Sunday afternoon but his participation in that match is now in doubt given the late-night drama that has unfolded with his parents.
On Sunday morning, the Reds released the following statement on the incident: 'Liverpool Football Club can confirm it is aware of an ongoing situation involving the family of Luis Diaz in Colombia.
'It is our fervent hope that the matter is resolved safely and at the earliest possible opportunity. In the meantime, the player's welfare will continue to be our immediate priority.'
, . ,  and .