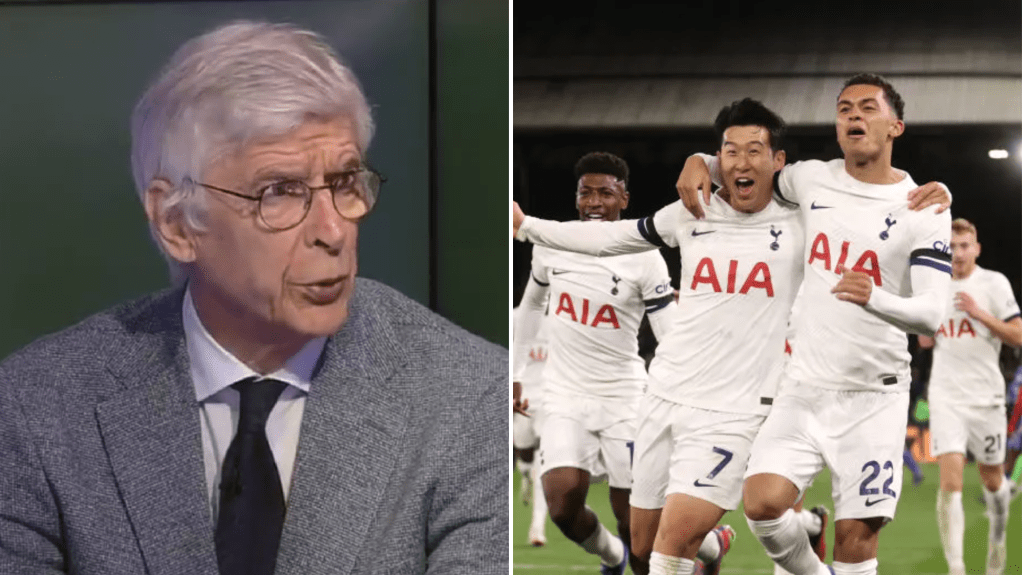 Former manager believes are genuine title contenders this season while he has been blown away by new signing Micky van de Ven.
Spurs are two points clear at the top of the table, with Arsenal closing the gap again after their own victory over Sheffield United on Saturday, and Ange Postecoglou's side have now managed to pick up 26 points from a possible 30 so far this season.
Most pundits, commentators and rival fans do not expect Tottenham to maintain their excellent form but Wenger disagrees.
The Frenchman has been enormously impressed by his old rivals' performances and feels their transfer business – particularly the additions of Van de Ven and James Maddison – has had a transformative effect.
Asked about Spurs' start to the season, Wenger told beIN SPORTS on Saturday: 'If I said after 10 games [they'd be] top of the league…
'You ask me, not a tricky question because I like always to say what I feel deeply, and I believe Tottenham will be one of the contenders for the league.
'They bought Maddison, who is a great player and who is that link from low midfield to high midfield, and added some technical creativity to the team.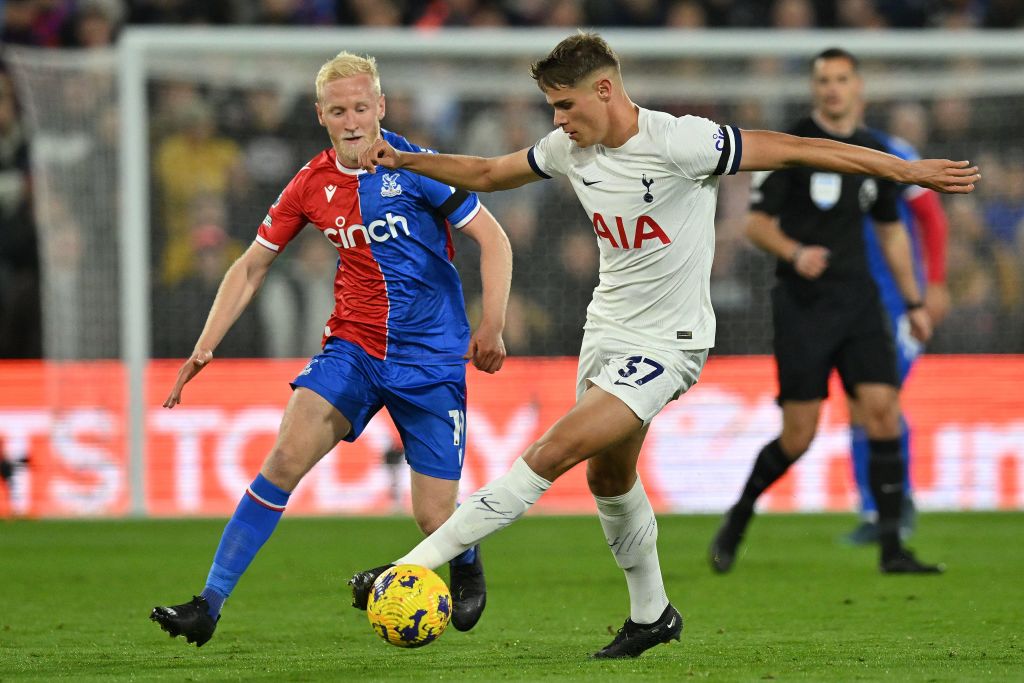 'They bought Van de Ven who I find exceptional. I find him absolutely exceptional.
'They had weaknesses there [at the back] and last year [Hugo] Lloris didn't have the best of seasons as well.
'And overall, the movement from Son into the middle, looks very good.'
Asked if he thinks Spurs are a genuine contender for the title or just top four, Wenger added: 'For the Premier League.
'I would say Arsenal, Liverpool, Tottenham and City of course will always come back. They look like the four who will fight at the moment for the Premier League.'
Spurs are not in action again for over a week when they host Mauricio Pochettino's Chelsea on Monday 6 November, by which time they could have lost their place at the summit of the table with their rivals all playing before them.
, . ,  and .