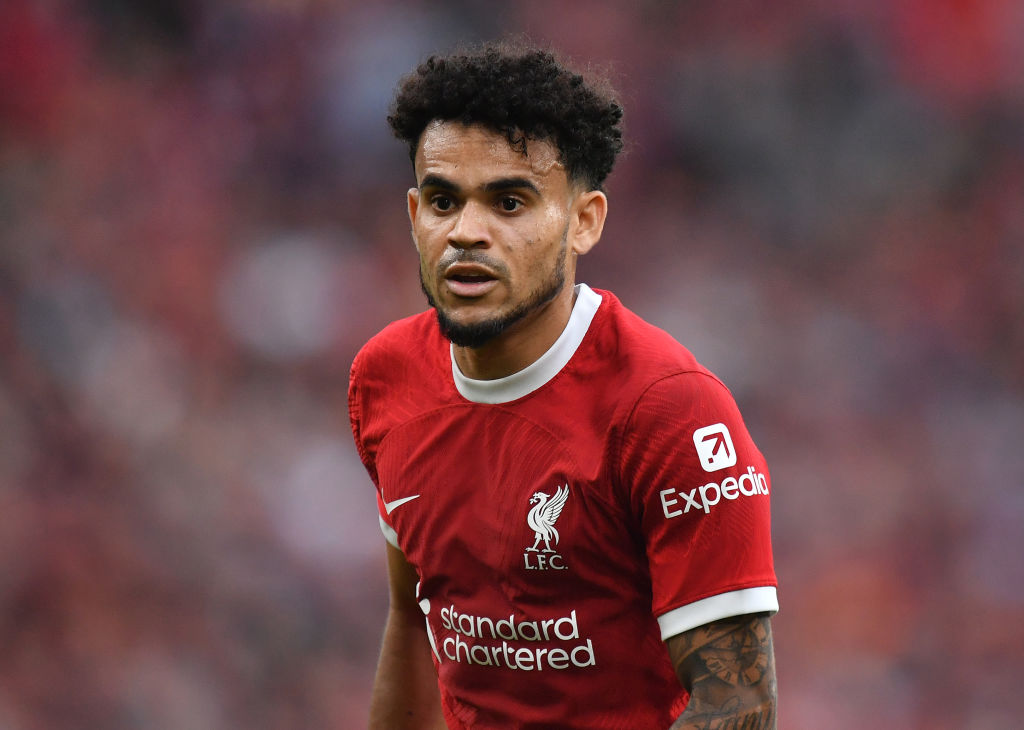 Liverpool assistant manager Pep Lijnders says the entire club is praying for the safe return of 's father after he was kidnapped in Colombia last week.
A major military and police search for Luis Manuel Diaz is still ongoing and a £39,000 reward has been offered for anyone who can provide any information.
The winger had been due to start Liverpool's 3-0 win over on Sunday, but unsurprisingly pulled out of the matchday squad, with the player who replaced him in the team, .
The 26-year-old will once again be absent when the Reds travel to Bournemouth on Wednesday night for a Carabao Cup clash.
Speaking in the pre-match press conference in the place of Jurgen Klopp, Lijnders said: 'He [Diaz] is an incredible player, everyone can see that. Then you see him in the building, he is the guy who always smiles. We really care about him.
'We have to try to support him as much as we can, a lot of things are out of our hands. We hope the authorities can find his dad, we pray for that. As long as we do the right thing for him, he is one of us.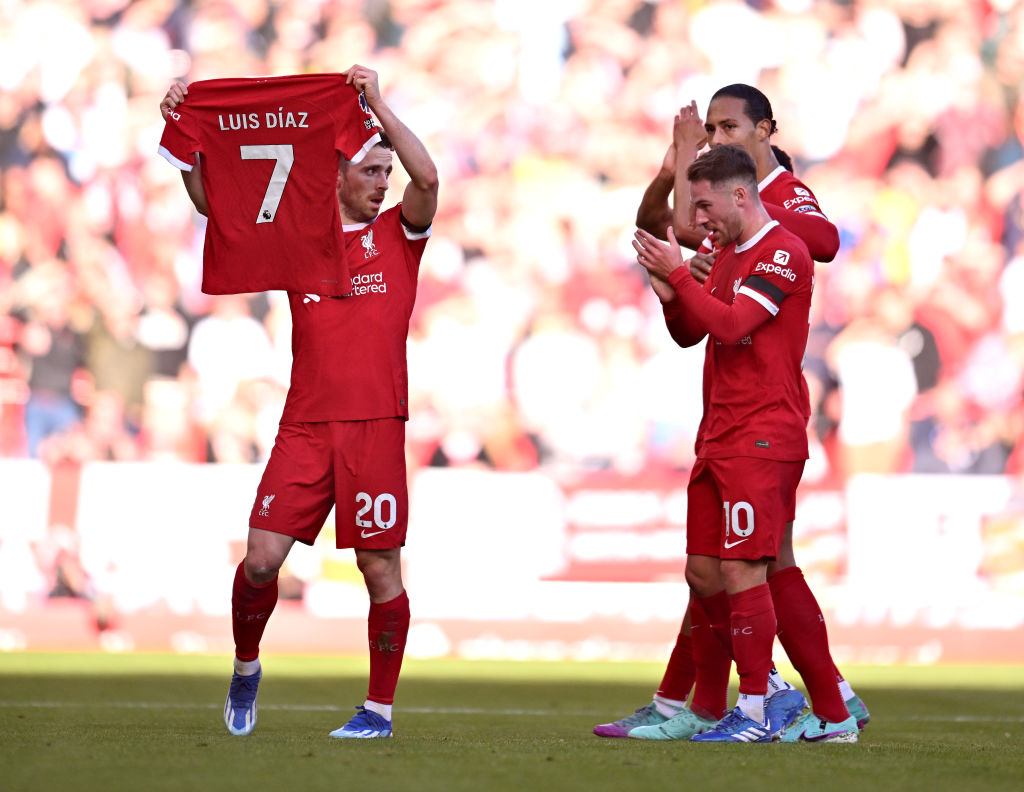 'The team responded brilliantly by putting the shirt up, and the way the stadium reacted was a special moment. Our motto is You'll Never Walk Alone. So we just pray for a good situation.
'I think and I feel that it's only for Liverpool Football Club that the players know we're doing the right thing. It's not for me to say what we're doing for Luis Diaz.
'As long as he knows that we're doing all the right things and we pray. The whole club is behind him, he has that feeling then for me, it's right.
'I'm not going to share nothing. It's not for me to say. The authorities are doing everything, everything we hear is that they're trying everything, that's the most important thing that is family are okay.'
, . ,  and .