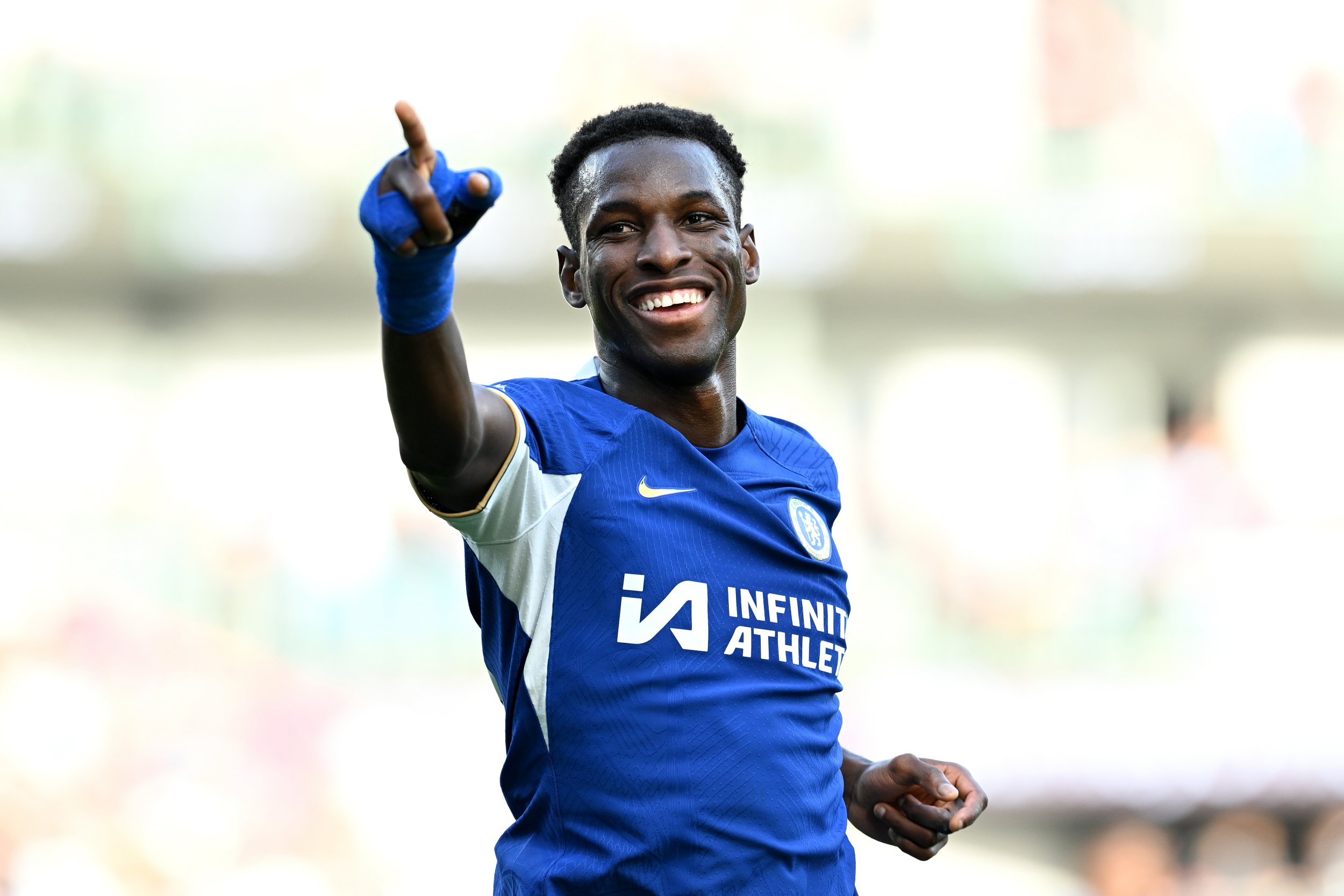 has urged Chelsea to stick by after the striker received criticism from .
The 22-year-old, who was signed in a £32 million deal from Villarreal in the summer, has scored two goals in the Premier League this season and has missed several big chances in his nine league appearances.
Following Chelsea's 2-0 defeat to Brentford last Saturday, Shearer criticised Jackson for his 'lack of movement' and said the Chelsea striker looks 'very raw and unsure'.
When analysing Jackson's performance after 's defeat to Brentford at Stamford Bridge, Shearer said: 'To be more prolific you have to get yourself into scoring positions.
'There was a complete lack of movement from him [Jackson] today. He looks very raw and at times unsure what to do.
'You've got to make defenders work. Goalscorers don't hang around on the edge of the box like he does. It's his job to get on the end of it.'
Pochettino confirmed he has seen Shearer's analysis but has described it as 'dangerous' and insists Jackson needs needs more time at Chelsea.
'I think that Nico, if you watch the game against Liverpool or Dortmund in , or , he was doing what the analysis was about and what we expect. But for different circumstances, Nico is not at his best today. For different circumstances, but we need to recover the player that was,' Pochettino said.
'It's really dangerous, this type of analysis, because it's one game. I cannot lie, it wasn't his best, but we need to be fair. If you watch Luton, if you watch Dortmund in pre-season, if you watch Liverpool, you will see this is one player. The Brentford game was another player. I agree with the analysis, but it's not fair to say he is not capable of doing what we expect of him.
'I believe in him. The only problem is time. I don't want to give examples, but he arrived at Chelsea in a situation that is not easy for him.
'Maybe players with more time than Nico, they are not performing in the way that we expect. We need to give time, for sure he has the conditions.
'Nico is young, he arrived this season, circumstances didn't help him perform at his best. What can we do? Throw him in the bin and say he is useless? Come on, we need to give him confidence.'
, .
, 
 and .