Former star Rafael da Silva has taken aim at ex-teammate Carlos Tevez, accusing the Argentine of mistreating young players during his time at Old Trafford.
Tevez joined United in 2007, winning two titles and the in his two years at the club before joining bitter rivals in 2009.
Rafael, who joined United shortly before Tevez's arrival alongside twin brother Fabio, seldom saw eye to eye with the Argentine, with the two memorably involved in a fiery bust-up during a 2010 Manchester derby.
While together in the United first-team squad for just one season, Rafael has bad memories of his time training and playing alongside Tevez.
 In an interview with, the right-back, now playing back home in Brazil with Botafogo, accused the former striker of 'picking on' younger members of the squad.
'I'm not a fan of Tevez, not as a player,' Rafael said. 'I've already had a fight with him. The game against City, he'd left United. I've never been a fan of his because Tevez liked to rubbish new players.
'I'm not ashamed to say, I don't like him. He did a lot to young players. He treated the youngsters badly at United.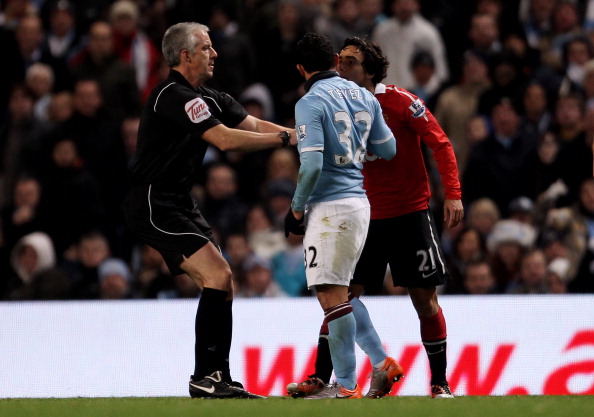 'He was always very respectful, but he really picked on the youngsters there, so I never liked him.'
Rafael famously squared up to Tevez in that 2010 derby. He recalled: 'He left United for City. The fight happened, I hit him,' Rafael added.
'The referee gave a foul, I did like this to get him off, he pushed me and it started.'
Tevez ended his playing career back at Boca Juniors, the same club where his career began in 2001. He is currently managing Independiente in his homeland.
Rafael meanwhile was shipped out of United by Louis van Gaal in 2015, spending five years at Lyon and a season in Tukey with İstanbul Başakşehir before returning to Brazil in 2021.
, . ,  and .