captain Jamaal Lascelles has hit out at for being bad losers and says he was 'fuming' with after the midfielder refused to shake his hand.
The Magpies at St James' Park on Saturday evening, with 's questionable goal securing three points in a very feisty match.
Kai Havertz lit the blue-touch paper while Arsenal felt Bruno Guimaraes should have seen red for smashing Jorginho with his forearm.
The game was decided by a hotly contested goal which featured three potential infringements, though the VAR was unable to definitively check two of them.
No available camera angle could before crossing while a potential offside could not be checked as the ball was partially obscured and a point of contact could not be established.
Arsenal also felt Gabriel Magalhaes had been shoved in the back by Joelinton as he stooped to head the ball, though the tussle did not meet the threshold to refer the on-pitch referee to the monitor.
, branding the goal an 'embarrassment' and a 'disgrace', and his players were equally unhappy.
Lascelles has now revealed that he went to shake Jorginho's hand after the match but the Italy international refused, with the Newcastle skipper infuriated by the 'unacceptable' snub.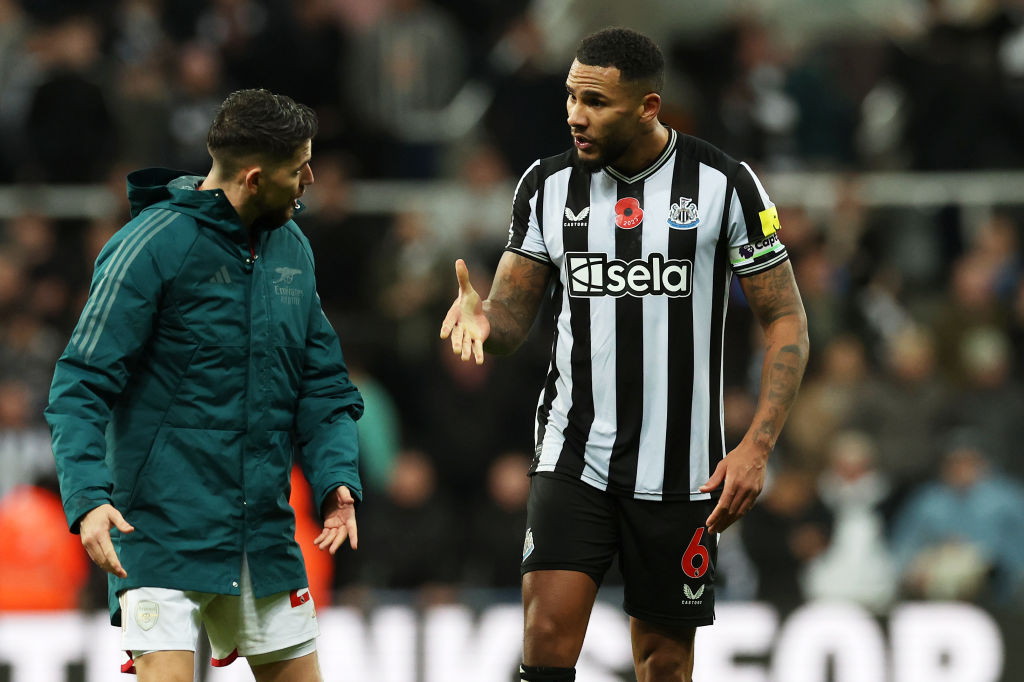 'I'm just so glad that we beat them,' Lascelles told the Daily Mirror. 'Their captain Jorginho didn't want to shake my hand after the game.
'I was fuming, it's not on.‌ I would never refuse to shake an opposition captain's hand, no way.
'You can have as many arguments as you want on the pitch but shake hands at the end, it's part of the sport.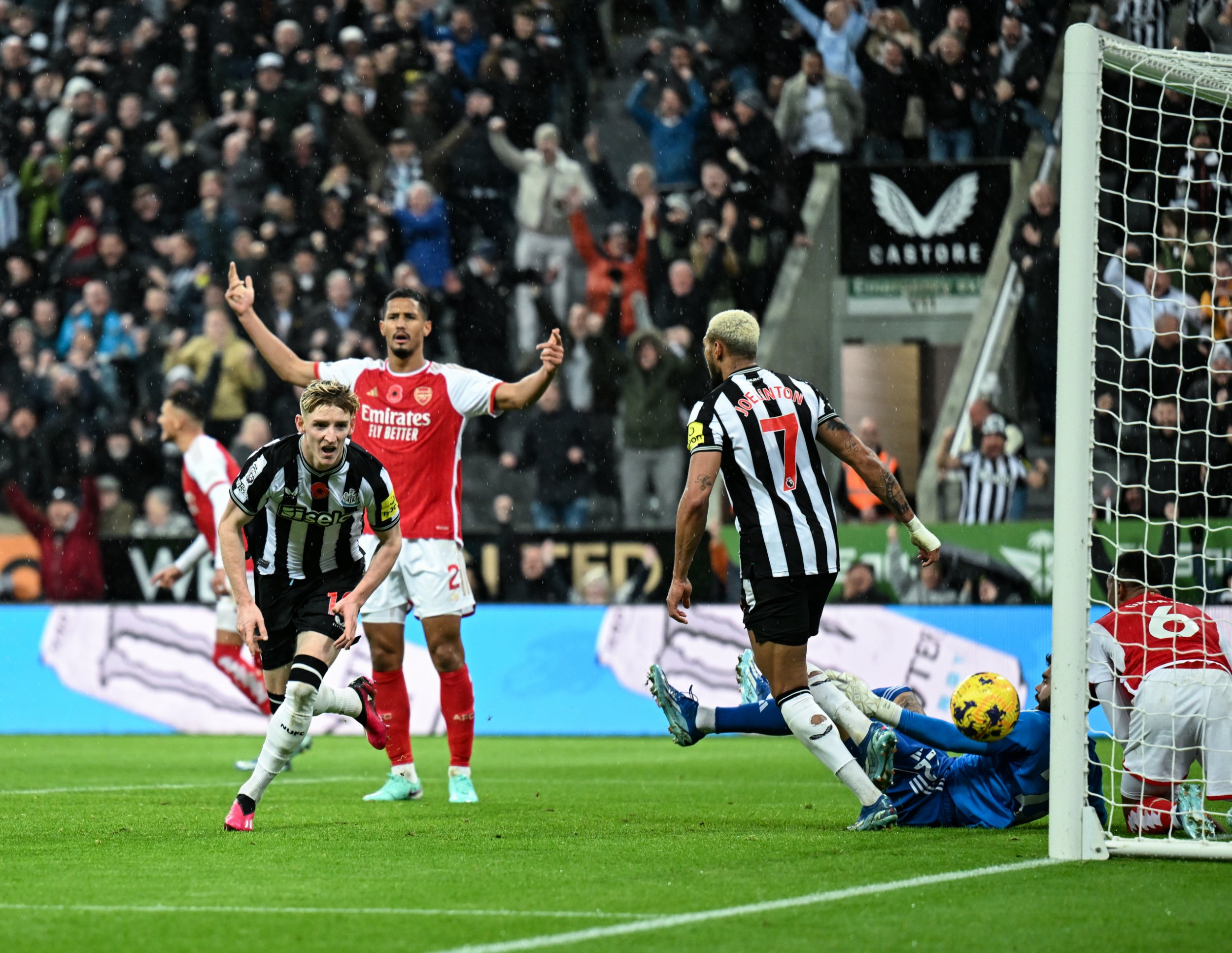 'For me, whatever happens on the pitch – handbags or whatever – you show sportsmanship and shake hands afterwards.
'He didn't do that, so I'm so glad we beat them. Players like that, I don't think it's acceptable.
'A lot of them walked in but I went up to him to shake his hand but he didn't want to – and he's their captain! There was a lot of that in the game but that's football and we managed it well and kept our cool.'
on Sunday backing Arteta's angry post-match comments and saying that PGMOL 'urgently needs to address the standard of officiating' in the Premier League.
, . ,  and .