Norway boss Stale Solbakken has played down the severity of 's injury despite the skipper being forced to withdraw from the latest squad.
The 24-year-old has missed his side's last three matches as well as their win away at Sevilla due to an ongoing hip issue.
Despite his lack of game time recently, Odegaard – who also captains his nation – was named in Norway's squad for their upcoming fixtures against the Faroe Islands and Scotland last week before withdrawing on Monday.
Arsenal have been coy over the exact nature of Odegaard's injury but Solbakken has now offered a little more insight, suggesting the problem is only minor and he should be back soon.
'The club [Arsenal] are so reserved about it so I don't know how much I should say about it,' said Solbakken at a press conference on Monday.
'I have known all about the injury so I've never really planned on having Martin.
'We took him in the squad because at that time there was hope that he could play against Sevilla or Burnley at the weekend.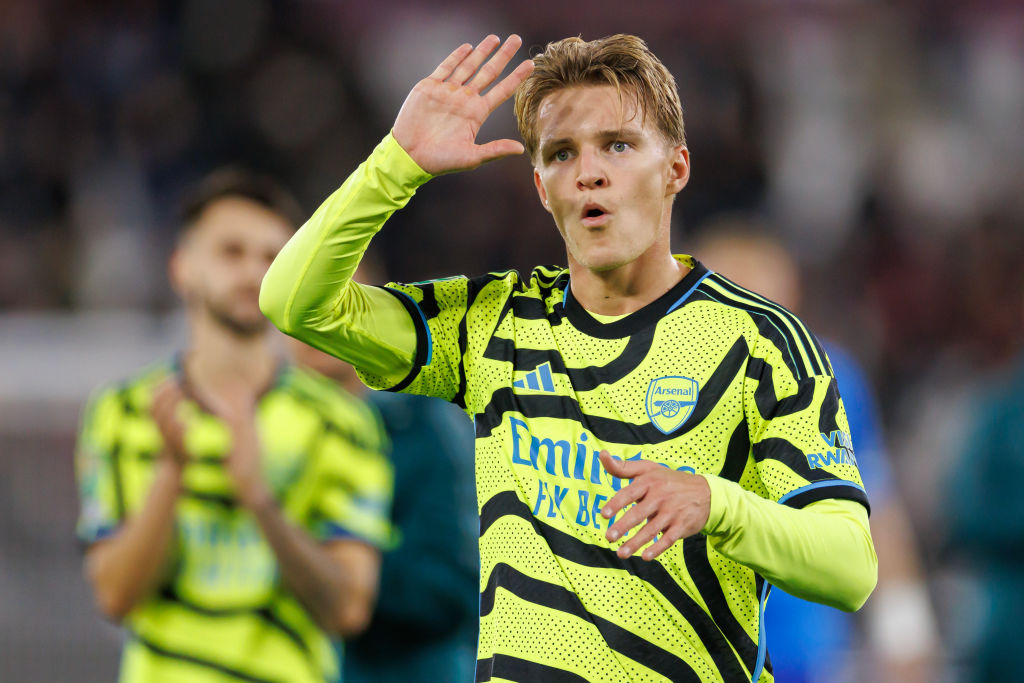 'But when it became clear early in the week that he probably wouldn't make it, we stopped planning with him.'
He continued: 'I can say that it is a very normal football injury that you'll very likely recover from completely.
'It's not career-threatening! He will play many more international matches for Norway.'
Despite being unavailable for selection, Solbakken is keen for his captain to link up with the squad – even if only briefly – and Odegaard will be in attendance for Thursday's friendly against the Faroe Islands before staying with the squad the following day.
'He is going to have an individual programme for a few days now,' explained Solbakken.
'Then we hope he will come to watch the game against the Faroe Islands and can be with us for the entirety of Friday. That's the plan.'
Arsenal, meanwhile, are next in action on Saturday 25 November away to Brentford and Mikel Arteta will hope to have Odegaard back to full fitness in time for that fixture.
, . ,  and .