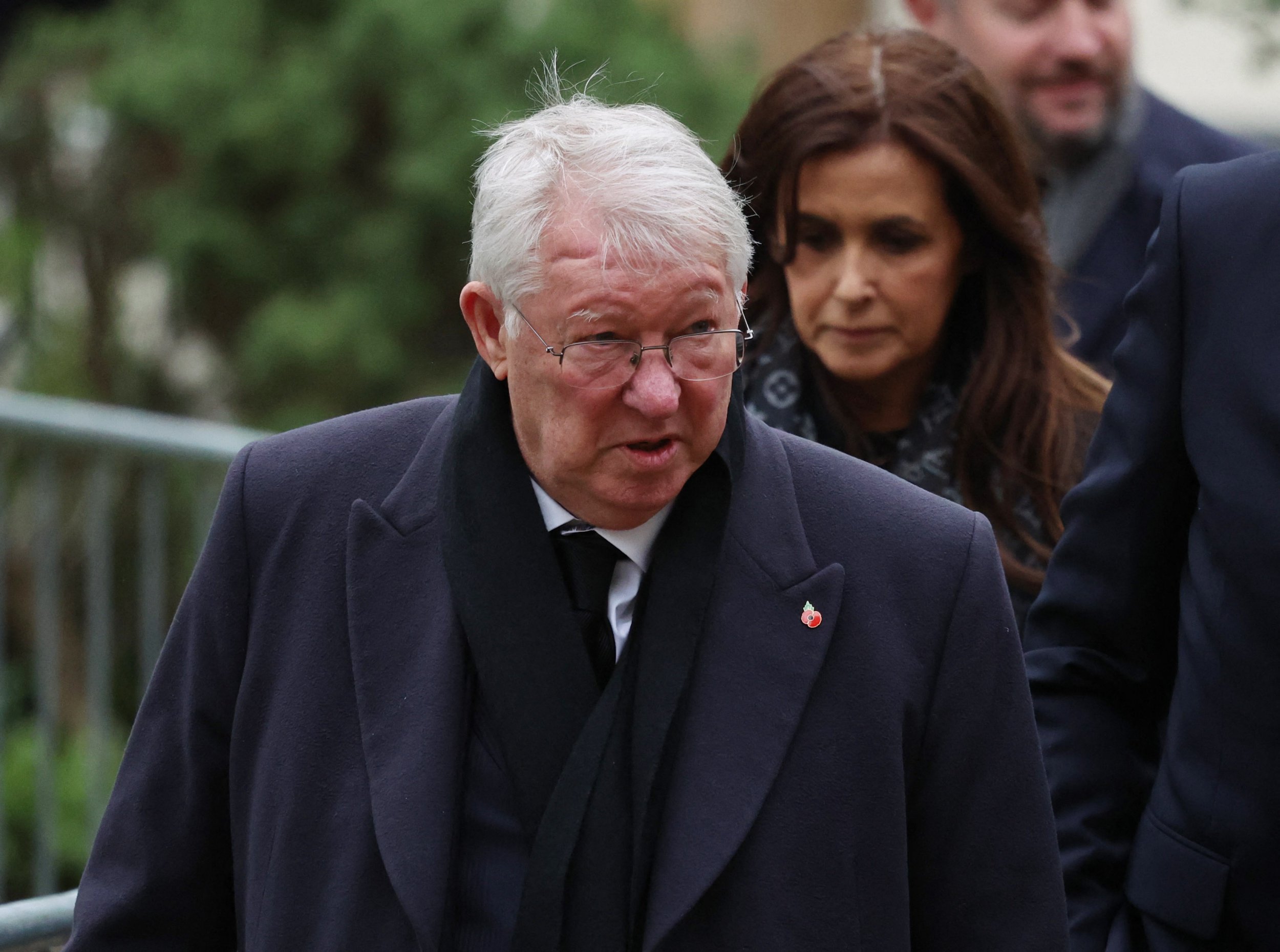 Sir , and were among the mourners in attendance for Sir 's funeral at Manchester Cathedral on Monday afternoon.
Charlton died at the age of 86 on October 21, .
The Manchester United legend, who had been diagnosed with dementia, suffered fractured ribs due to his accidental fall and doctors at Macclesfield General Hospital agreed that he should be put on end-of-life care.
Thousands lined the streets in Manchester on Monday as the funeral cortege passed in front of Old Trafford to allow fans to say goodbye.
A private service was held at Manchester Cathedral with several leading figures in football invited to pay their respects.
Charlton's wife of 62 years, Lady Norma, was also in attendance.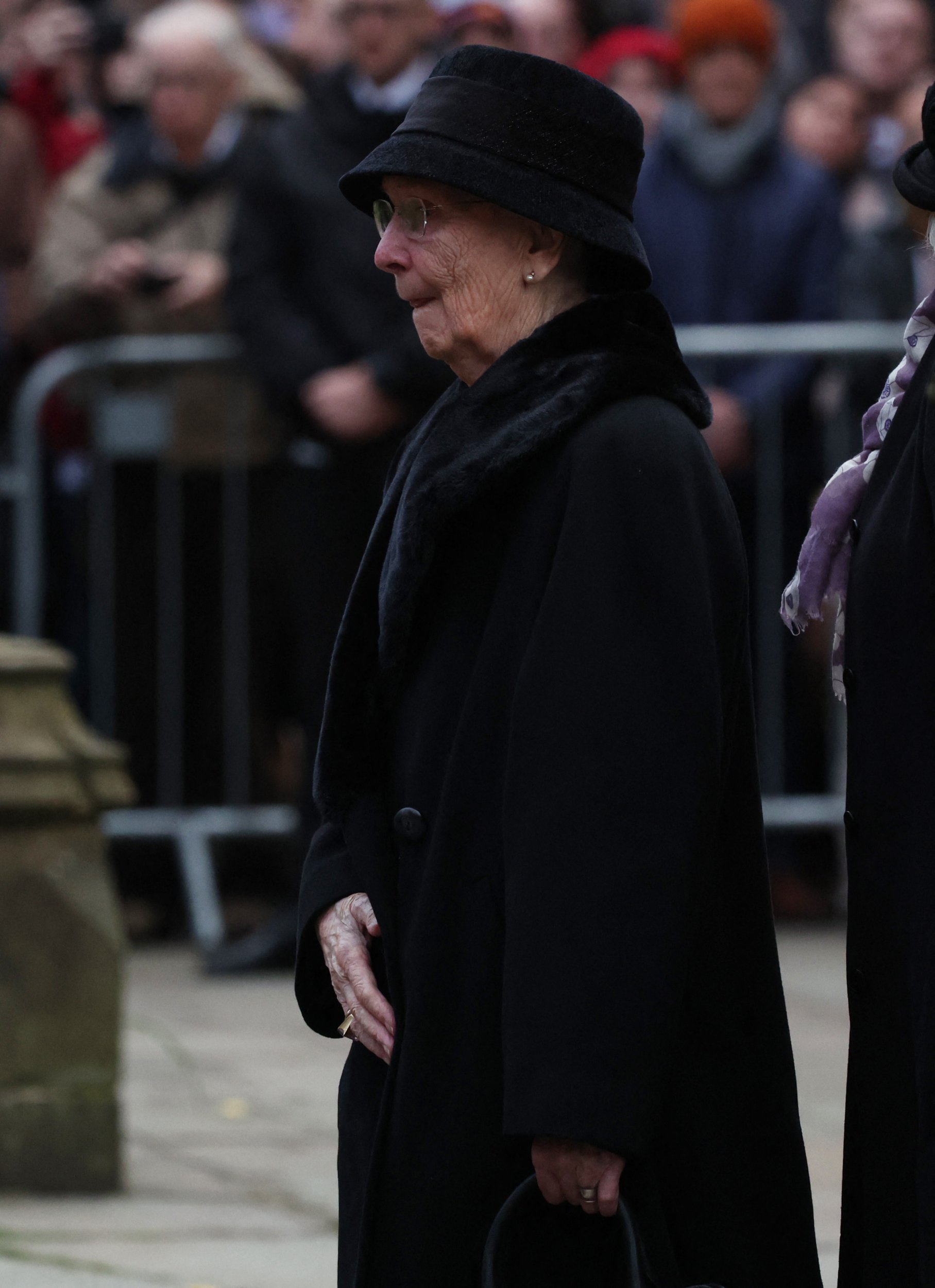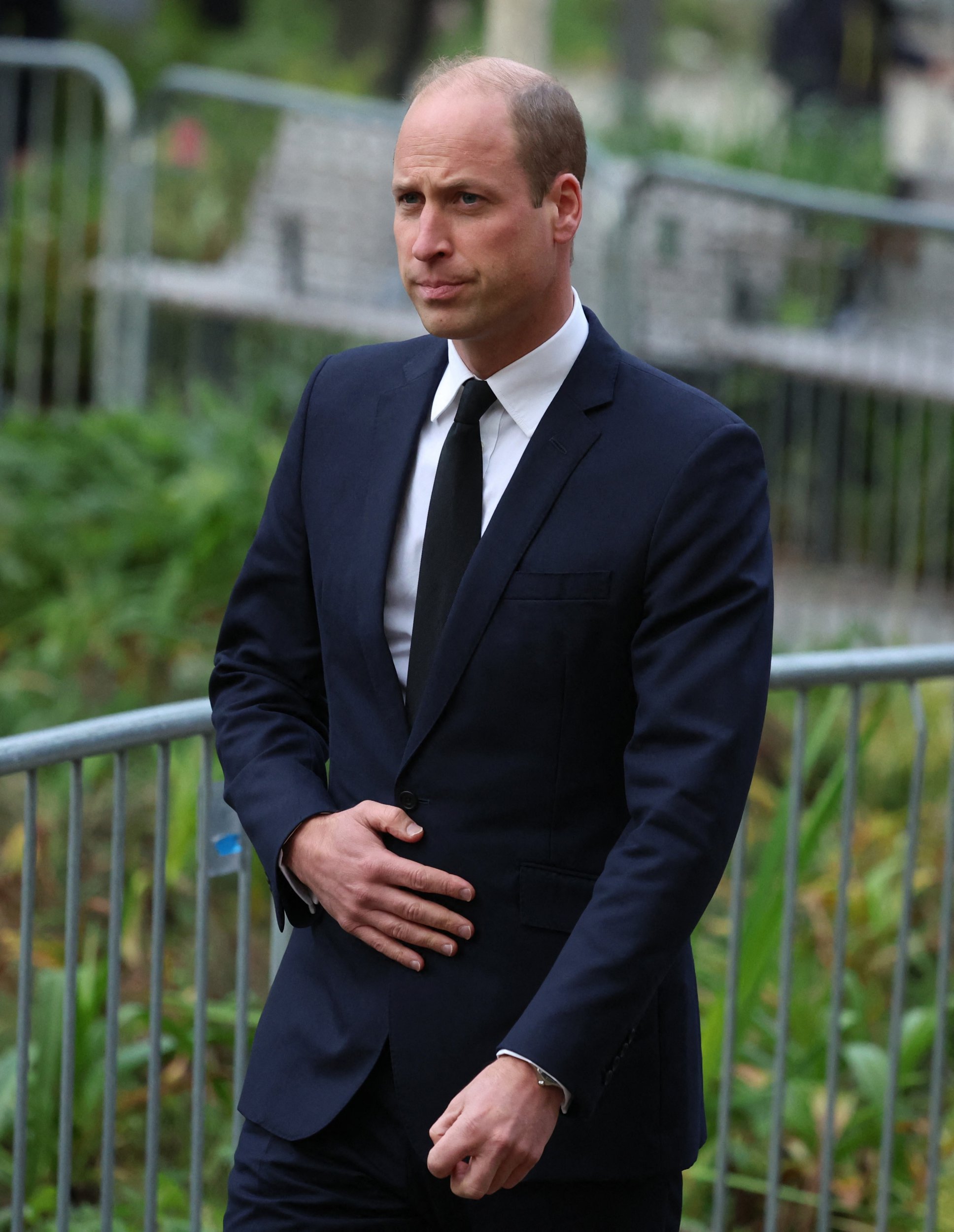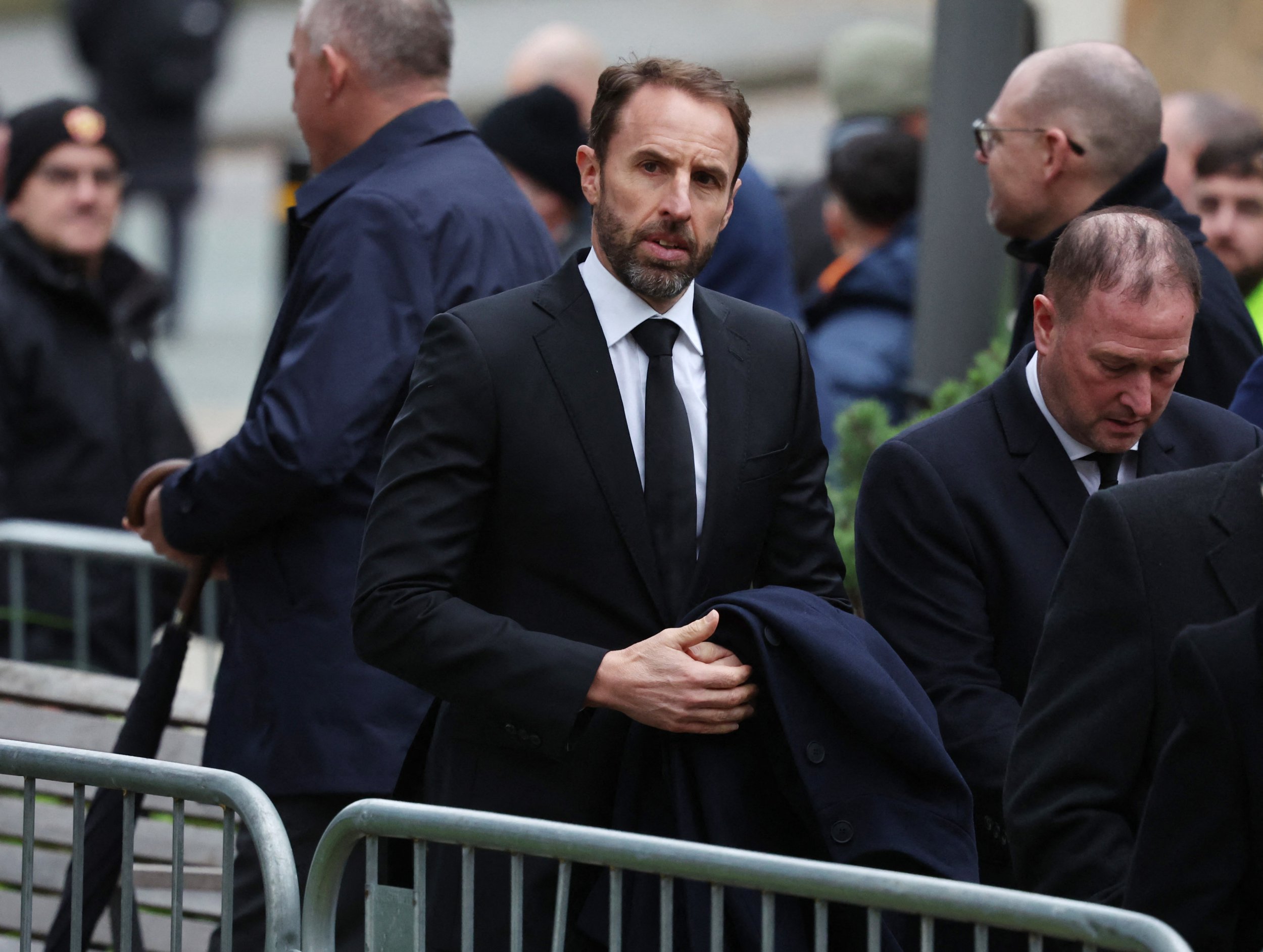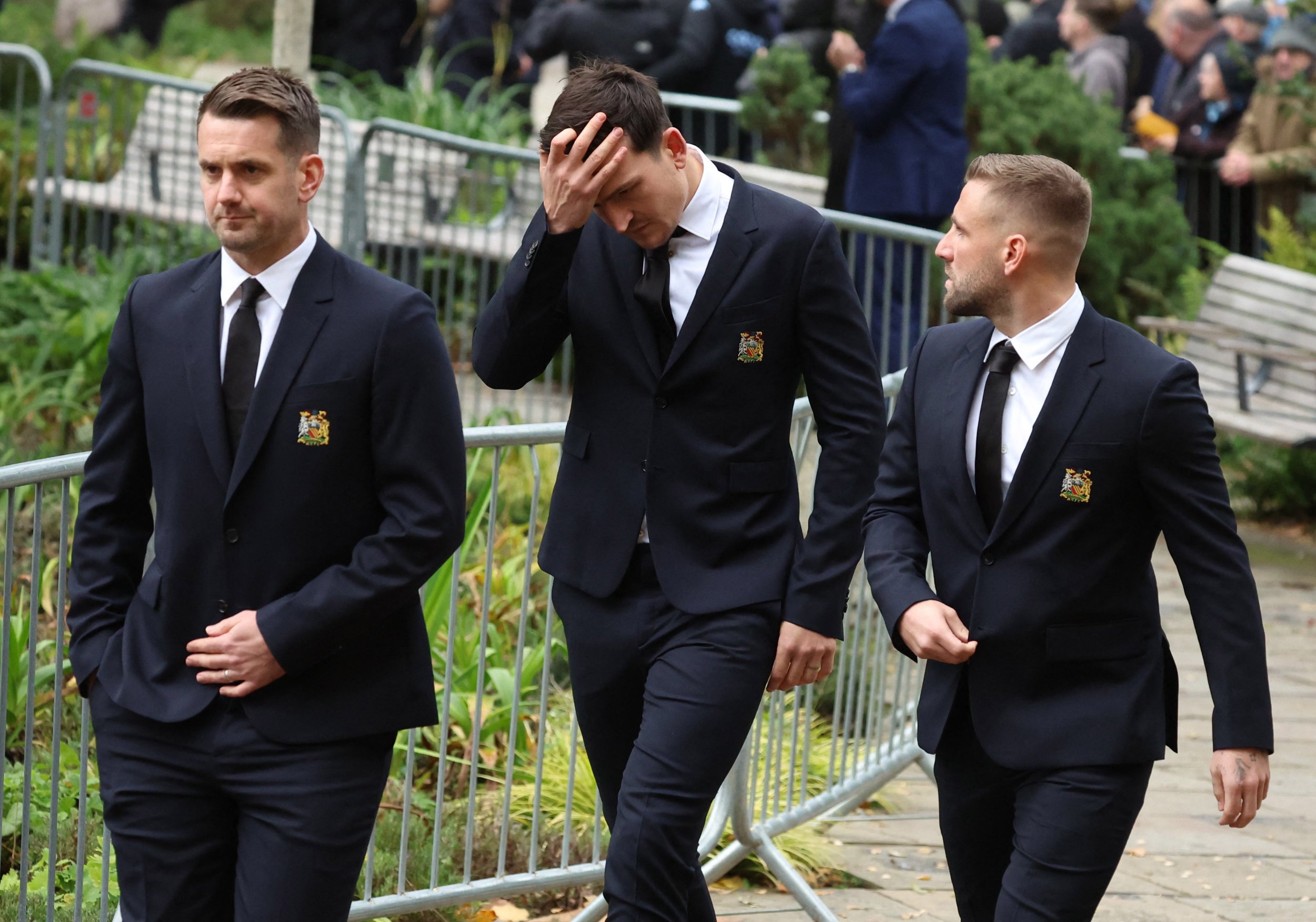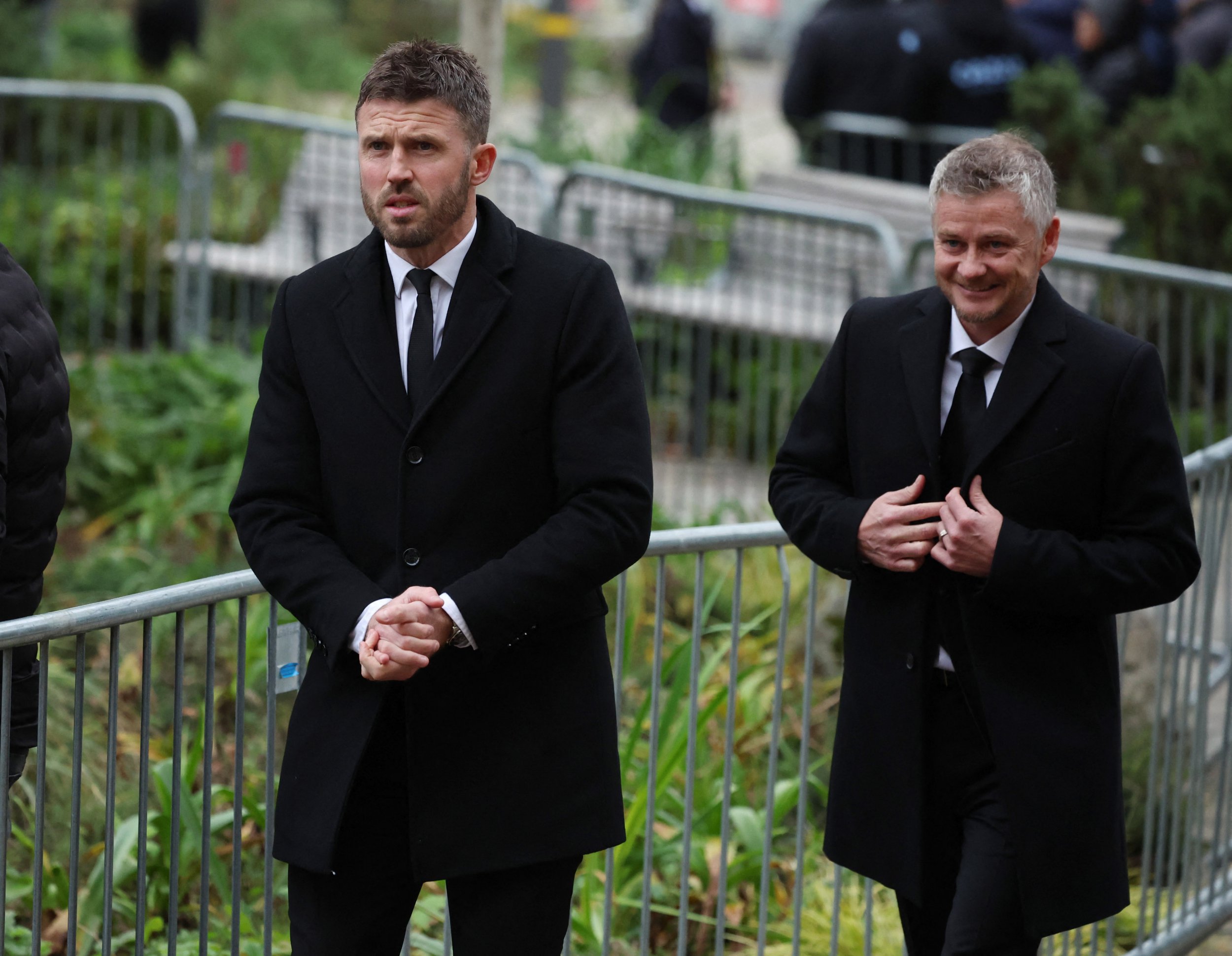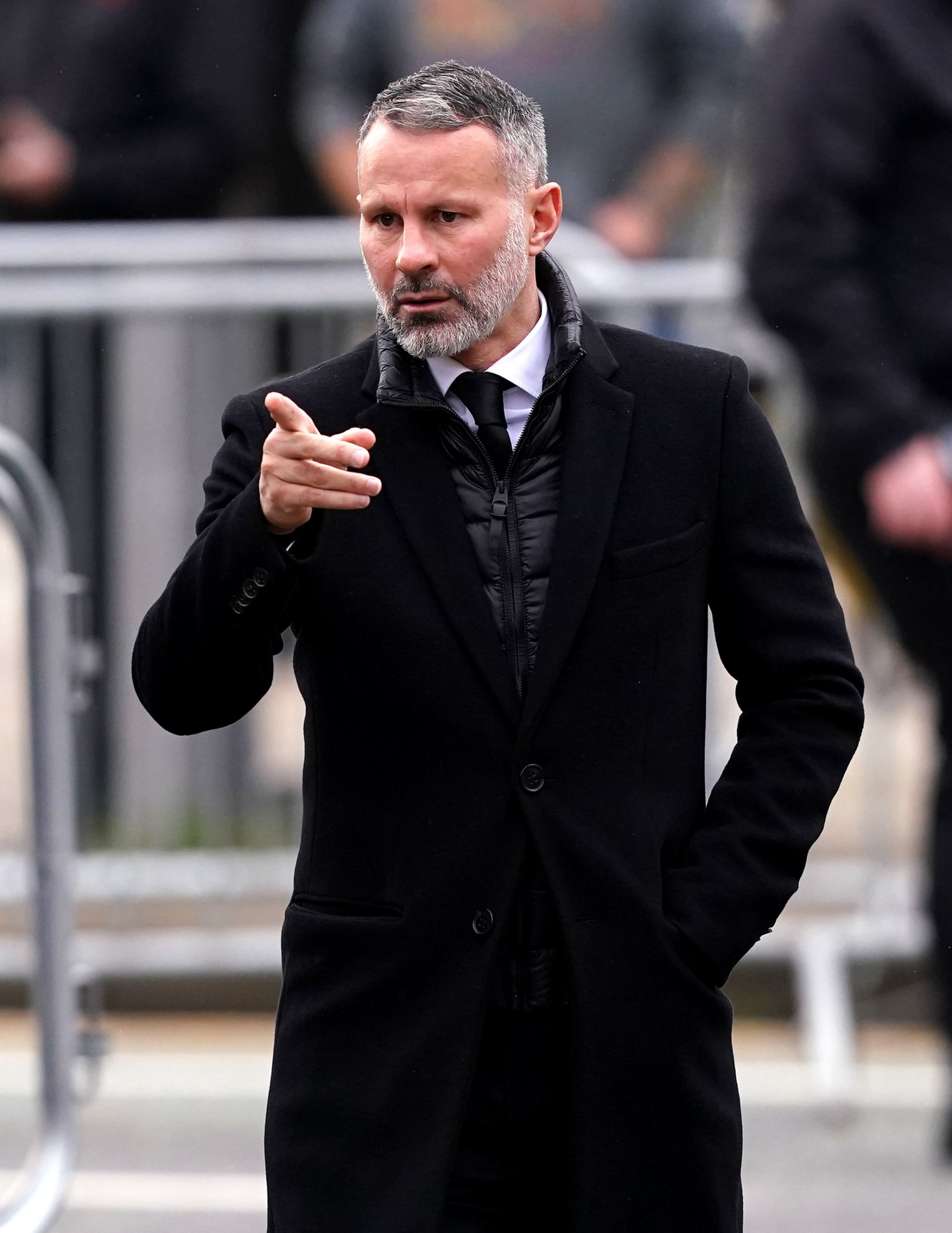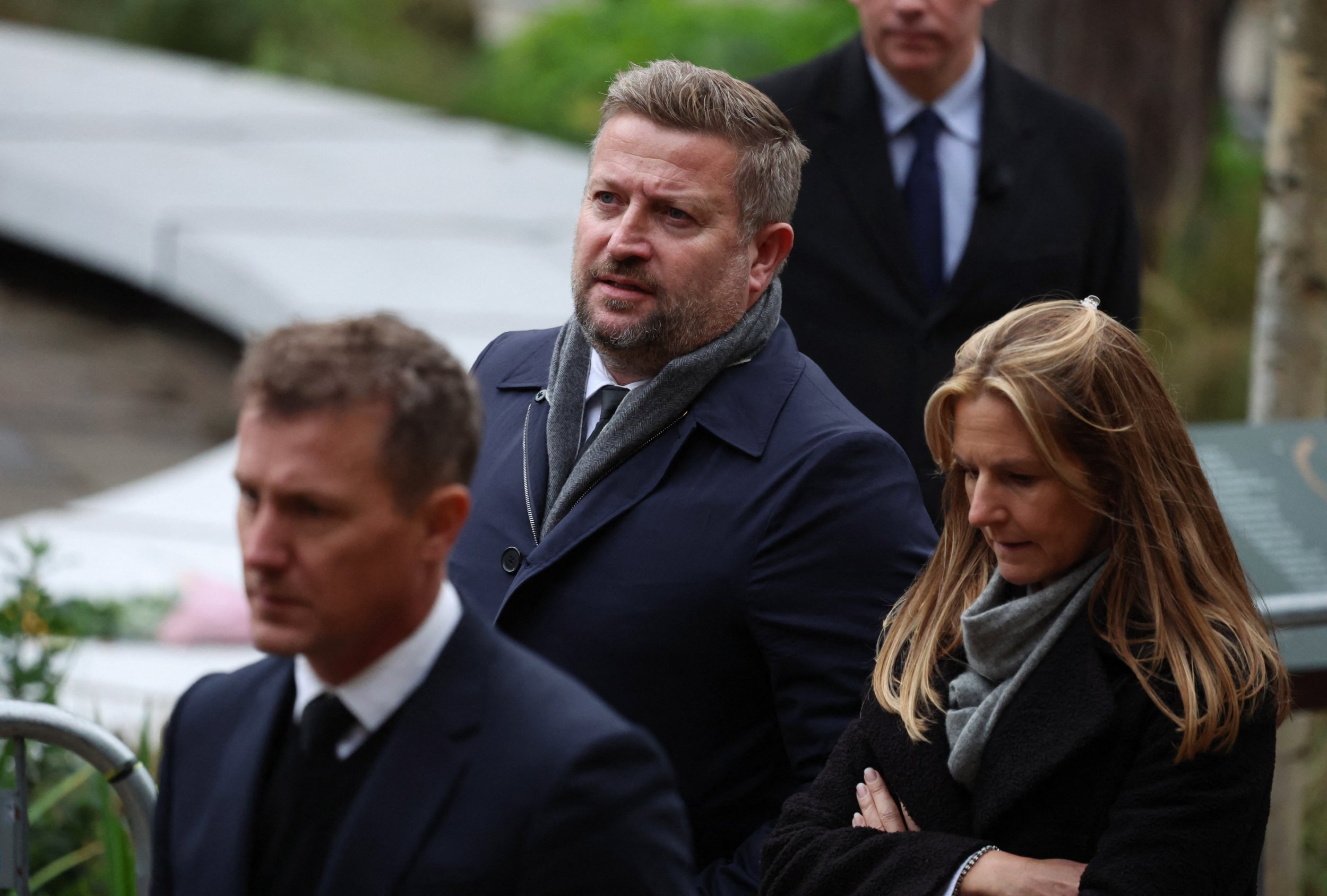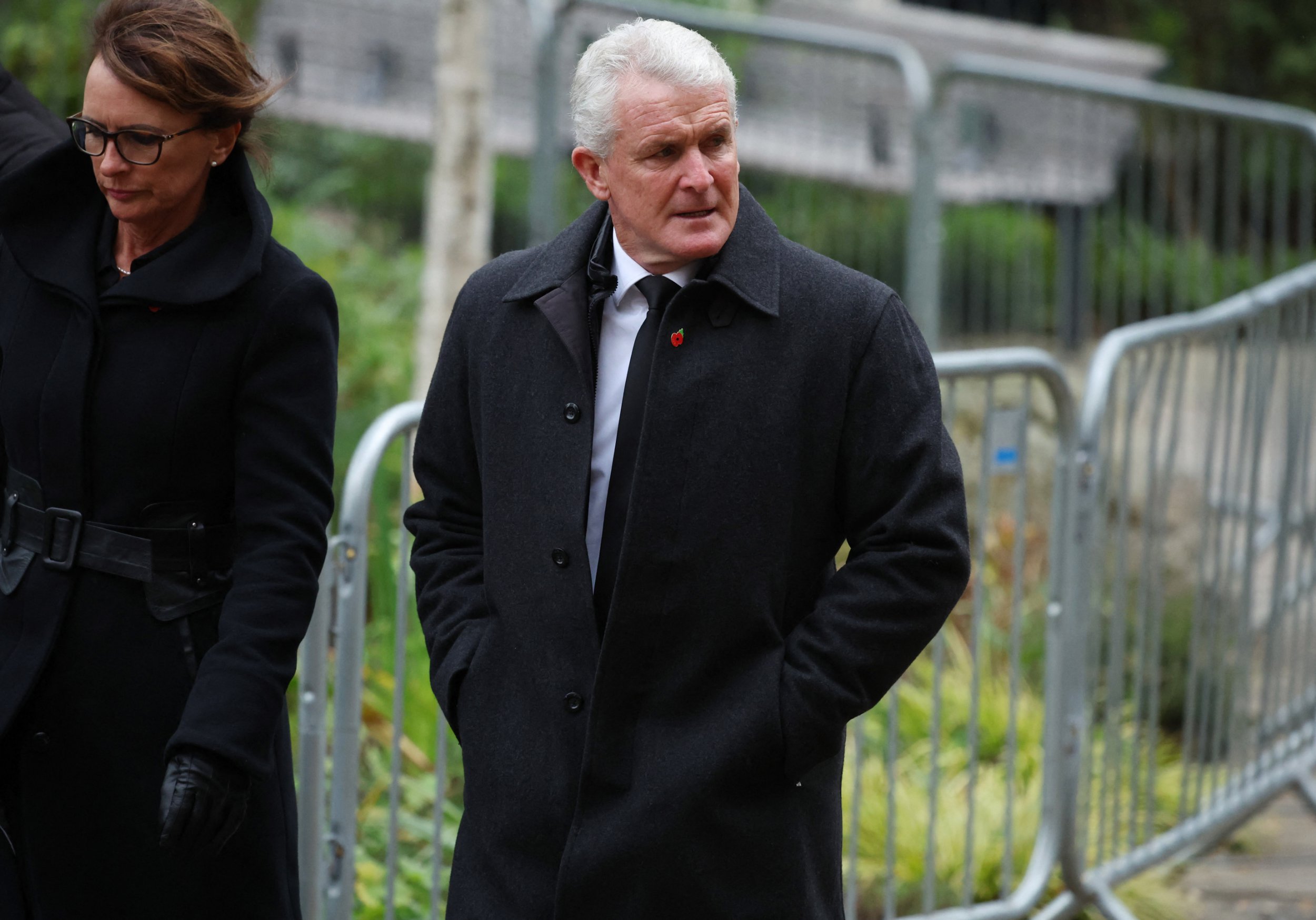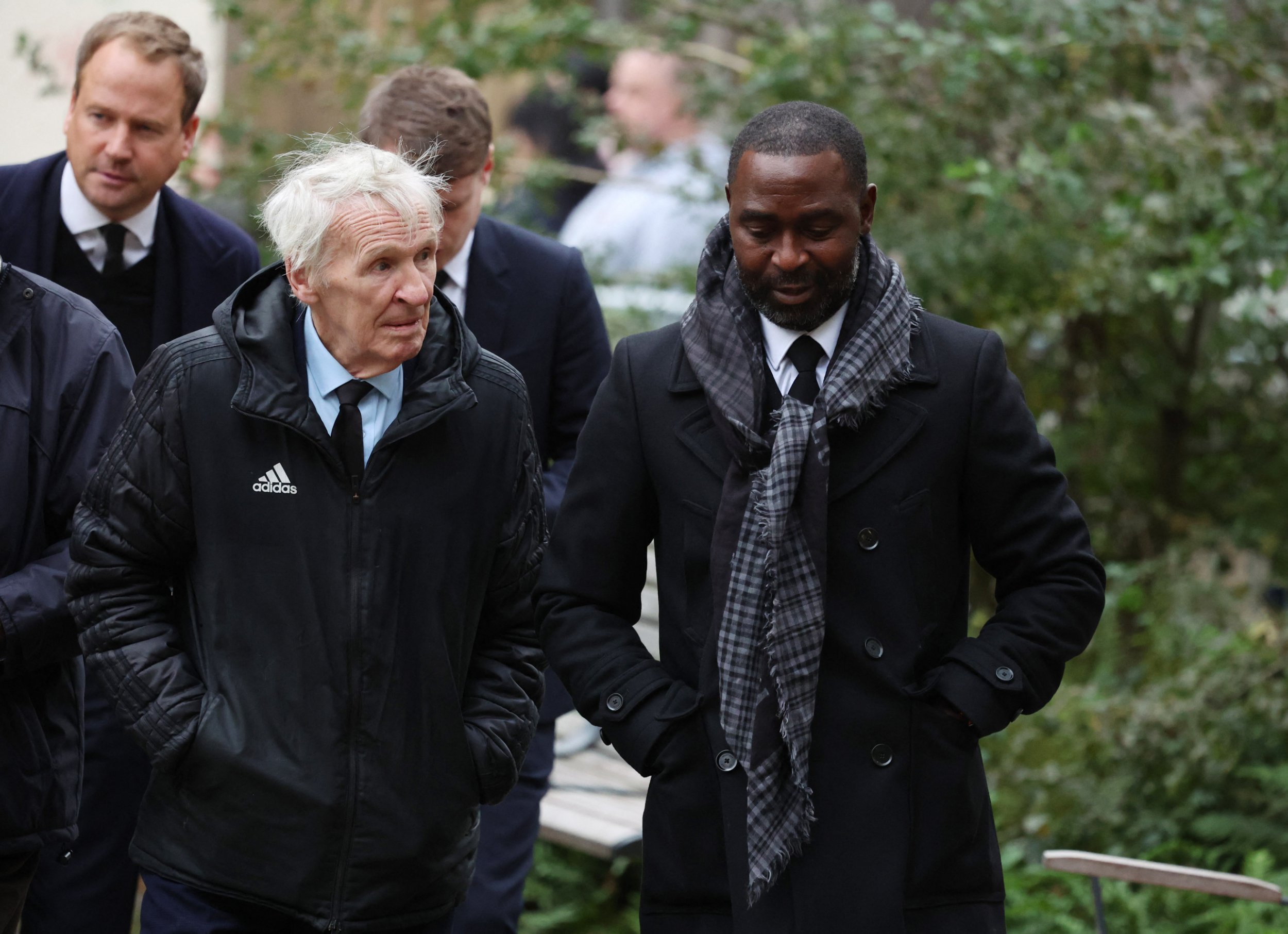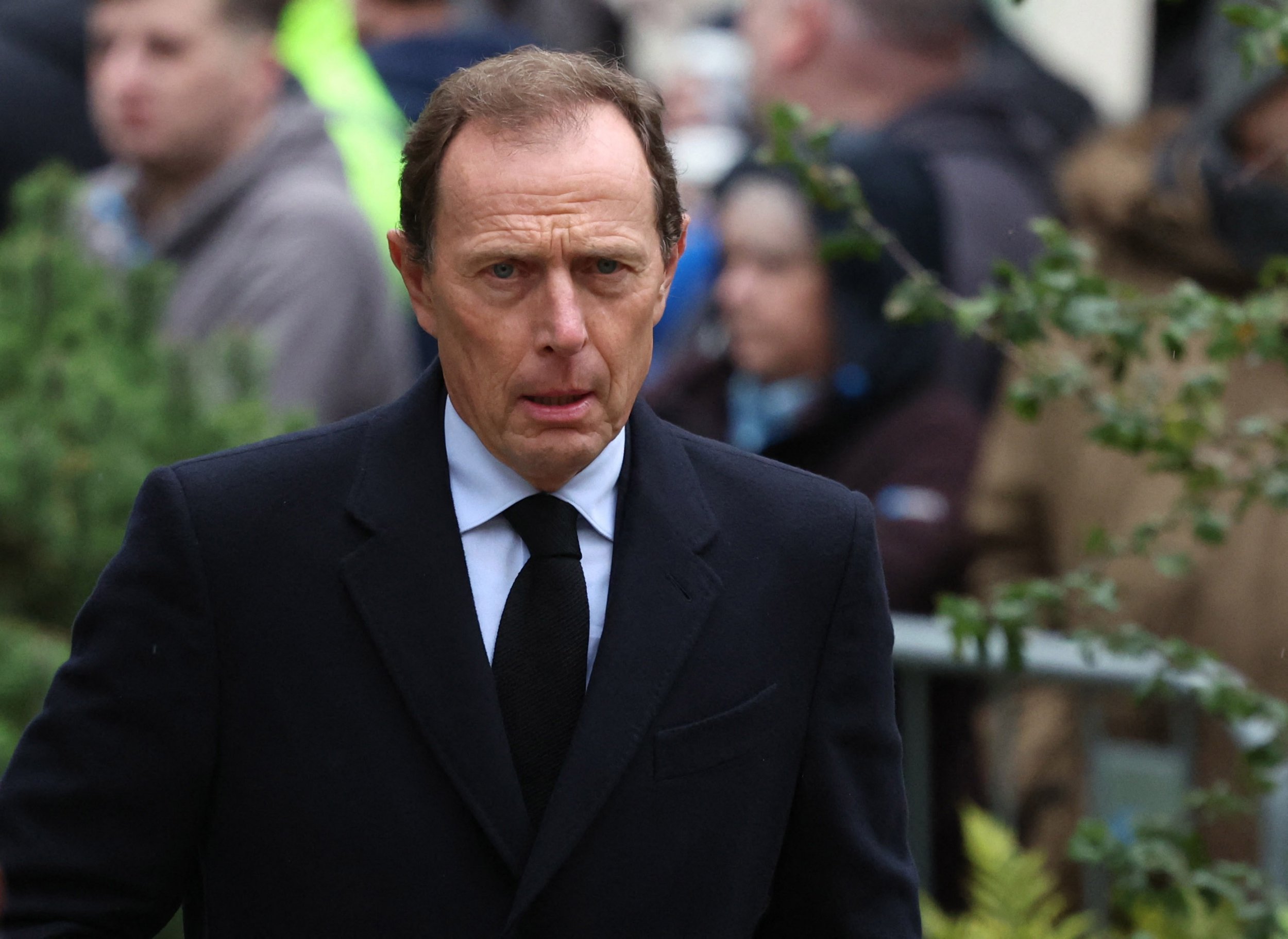 Charlton's former Manchester United teammate,, Alex Stepney, paid tribute to his friend outside the Manchester Cathedral.
'My memory was meeting him for the first time when I got signed [at United],' Stepney told the BBC.
'I knew straight away what a great guy he was, a humble guy.
'Nothing was over his head or anything like that, it was all about playing for Manchester United. Even on international duty it was about winning and that was what Bobby Charlton was all about. A humble guy, a great family man. It never went to his head.'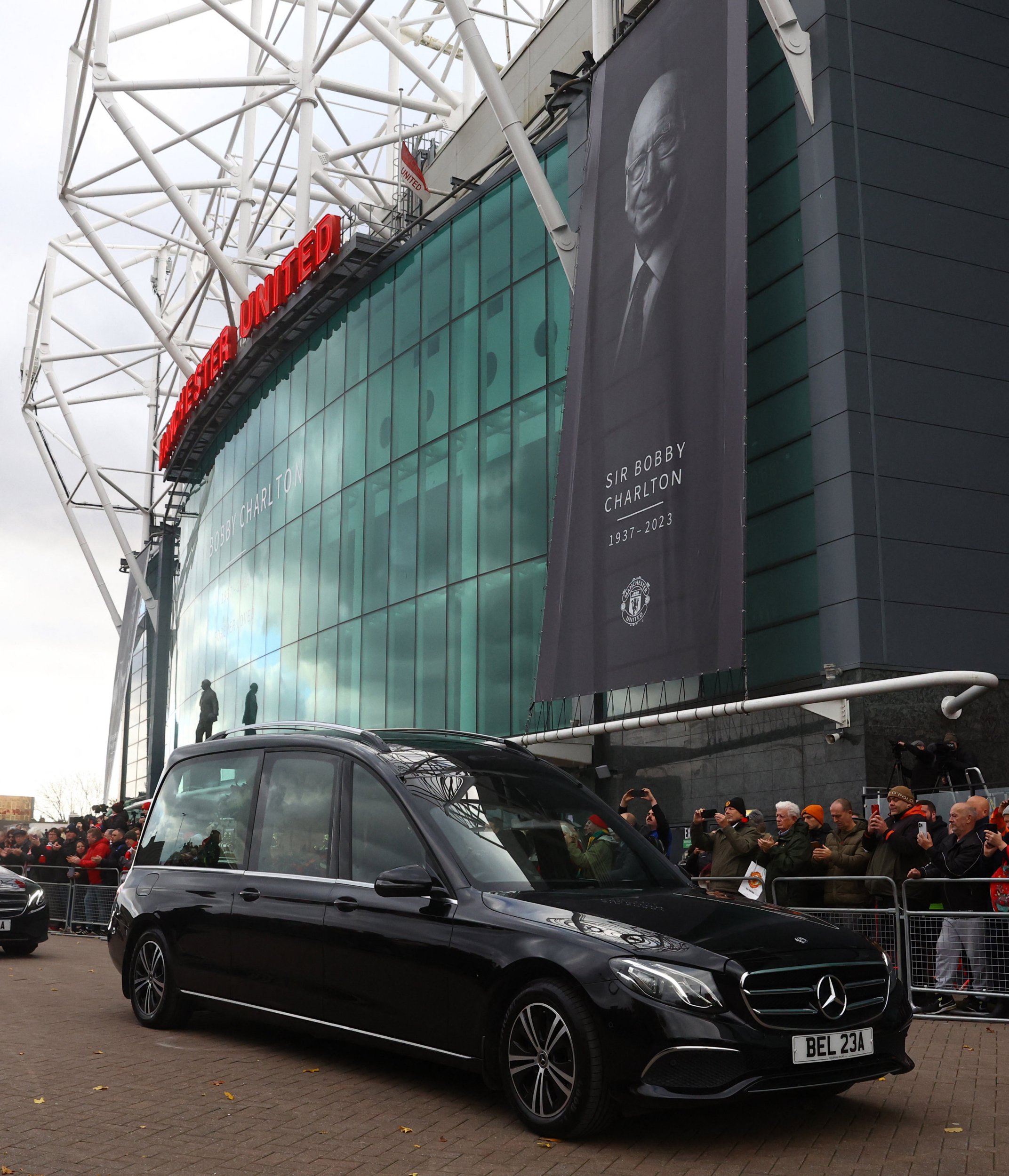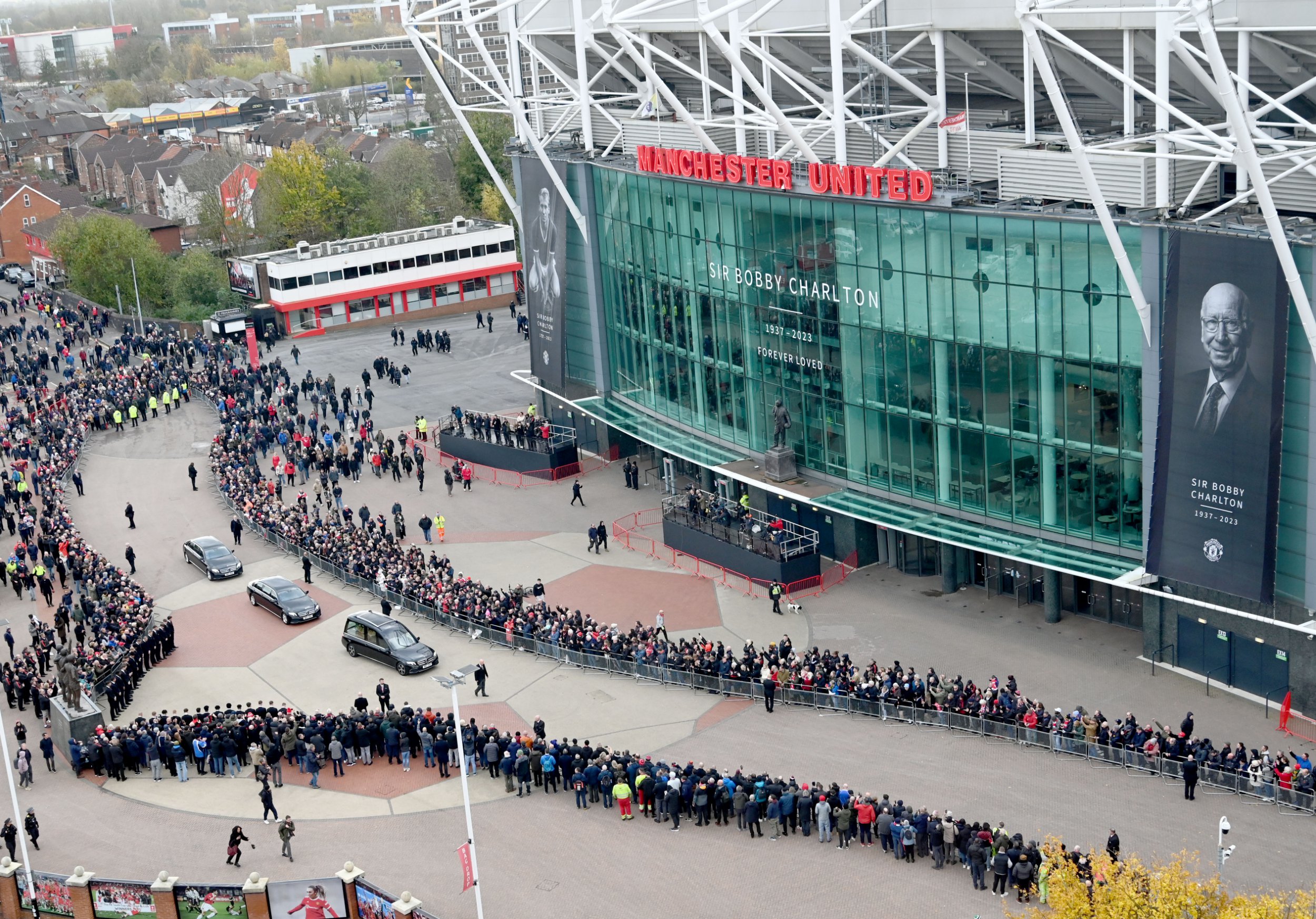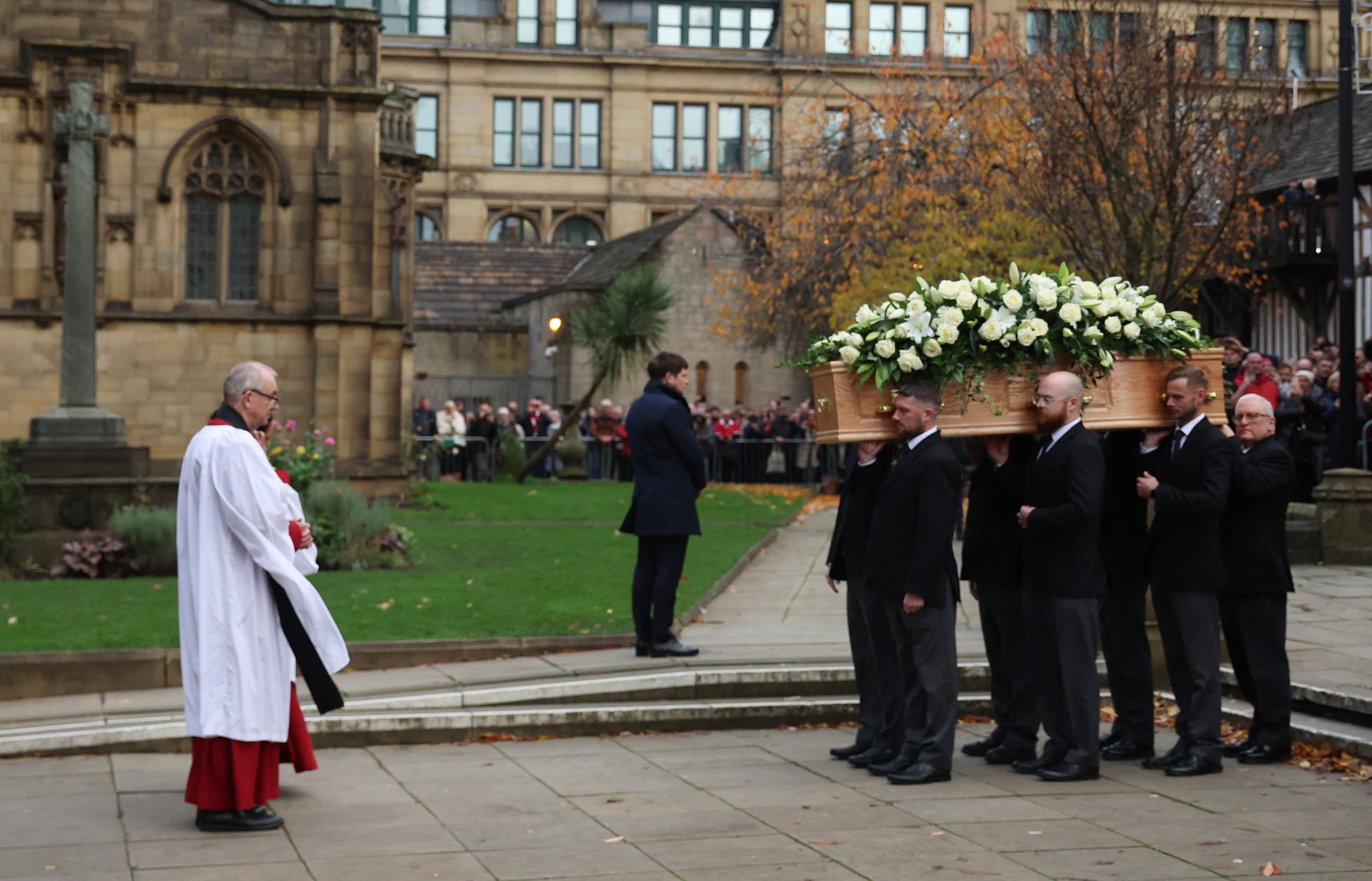 , .
, 
 and .