The season may only be three matches old but narratives are already forming around the direction in which the respective campaigns of Arsenal and are headed.
In north , word would have it, the Gunners have made a slow start. Rather than hitting the ground running with a host of new signings that were made with the intent of taking them to the next level, Mikel Arteta has instead tinkered with the very system that made Arsenal challengers in the first place.
At Old Trafford, the state of play is apparently even more concerning. In a bid to build a more 'progressive' side in his own image, Erik ten Hag has instead conspired to make United a disjointed, soft touch that gives a two-goal lead within three-and-a-half minutes on home soil.
Those sentiments are premature, and Arteta in particular is testament to the folly of making early conclusions. But there's no doubting that both Arteta and Ten Hag will be privately concerned by elements of their respective sides' starts this season.
Some contributing factors – Jurrien Timber's injury and the ongoing takeover saga at Old Trafford – have been outside of the managers' control. But Arteta and Ten Hag must take responsibility for the failure of their early season experiments, which have destabilised both teams.
With Sunday's showdown at the Emirates looming, both managers will be under pressure to revert to type in order to kick-start their seasons.
Drop Kai Havertz and push Thomas Partey into midfield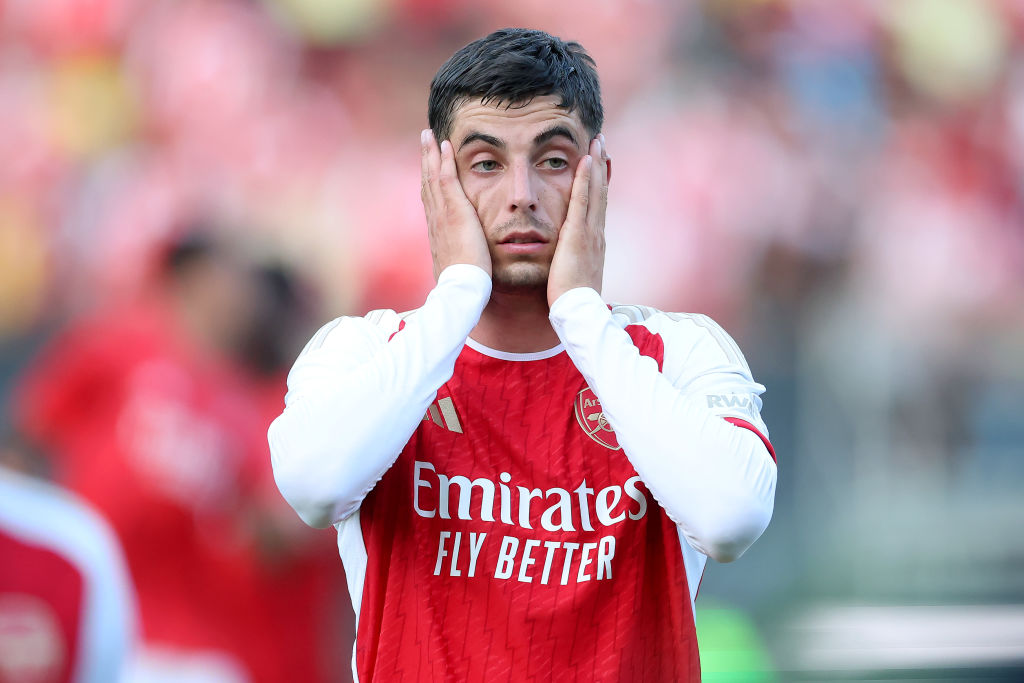 While criticism of Havertz has been harsh, there's no denying that the German's yet to find his feet at the Emirates. That's more than understandable after such a short time at the club, but Manchester City's consistency doesn't allow for bedding-in periods. Arsenal need to win now.
The German's introduction, alongside Granit Xhaka's exit, has left Arsenal's midfield unbalanced. Thomas Partey and Xhaka dovetailed last season, providing a good blend of physicality and panache. But Declan Rice has been left as the single pivot in Arsenal's opening three matches, with Arteta keen to play a more expansive brand of football.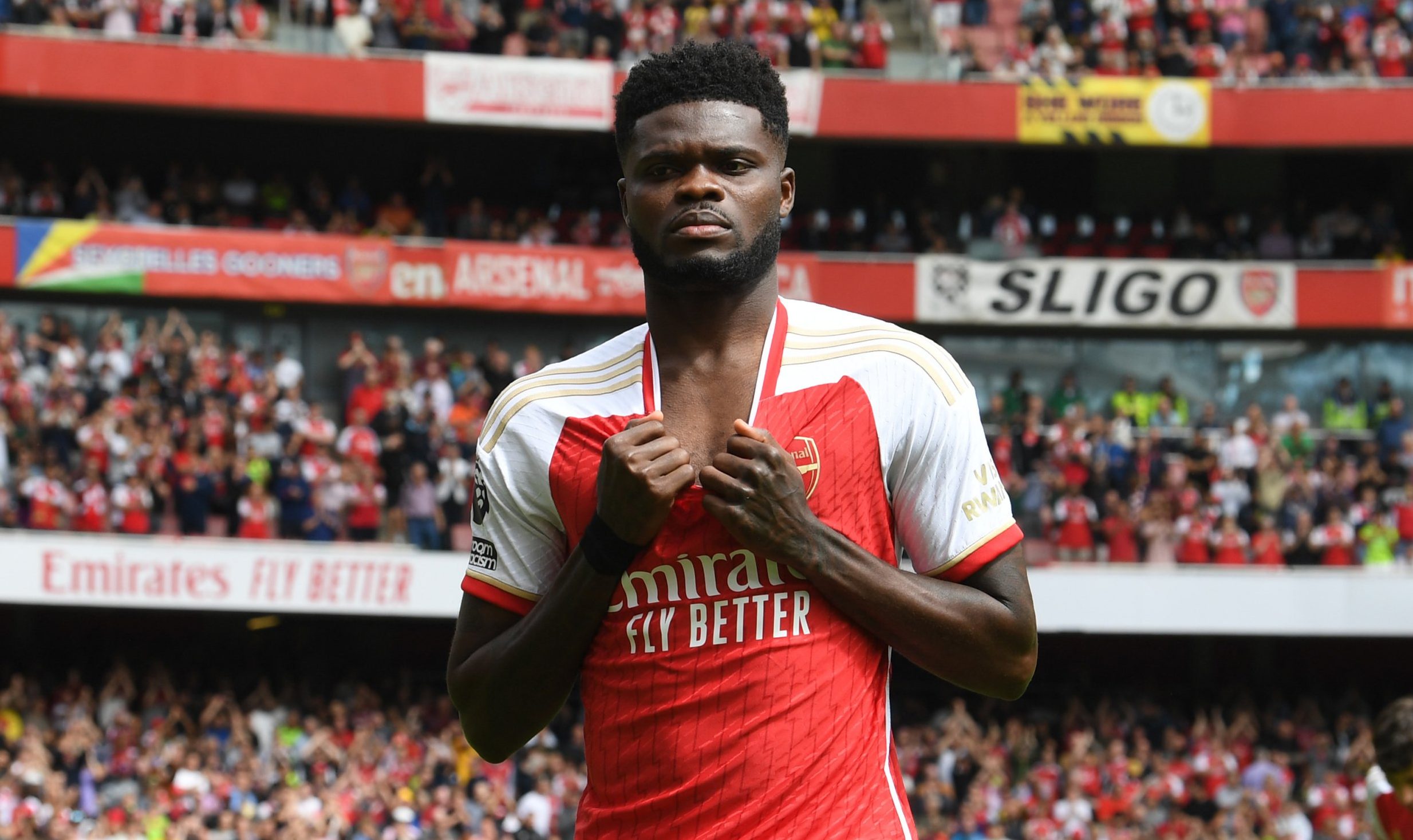 Instead, the opposite has been true. The Gunners have lost the base that gave their attack such freedom last season, and Havertz has been taking up many of the areas that Martin Odegaard wants to operate in.
Injury to Timber was a disaster in its own right, but Arteta has compounded the Dutchman's absence by playing Partey at right-back and pushing Ben White inside. The Ghanaian can step into midfield as an inverted full-back, which is fine against lesser opposition. But doing so up against Marcus Rashford down Arsenal's right would be a recipe for disaster.
Give Casemiro a midfield partner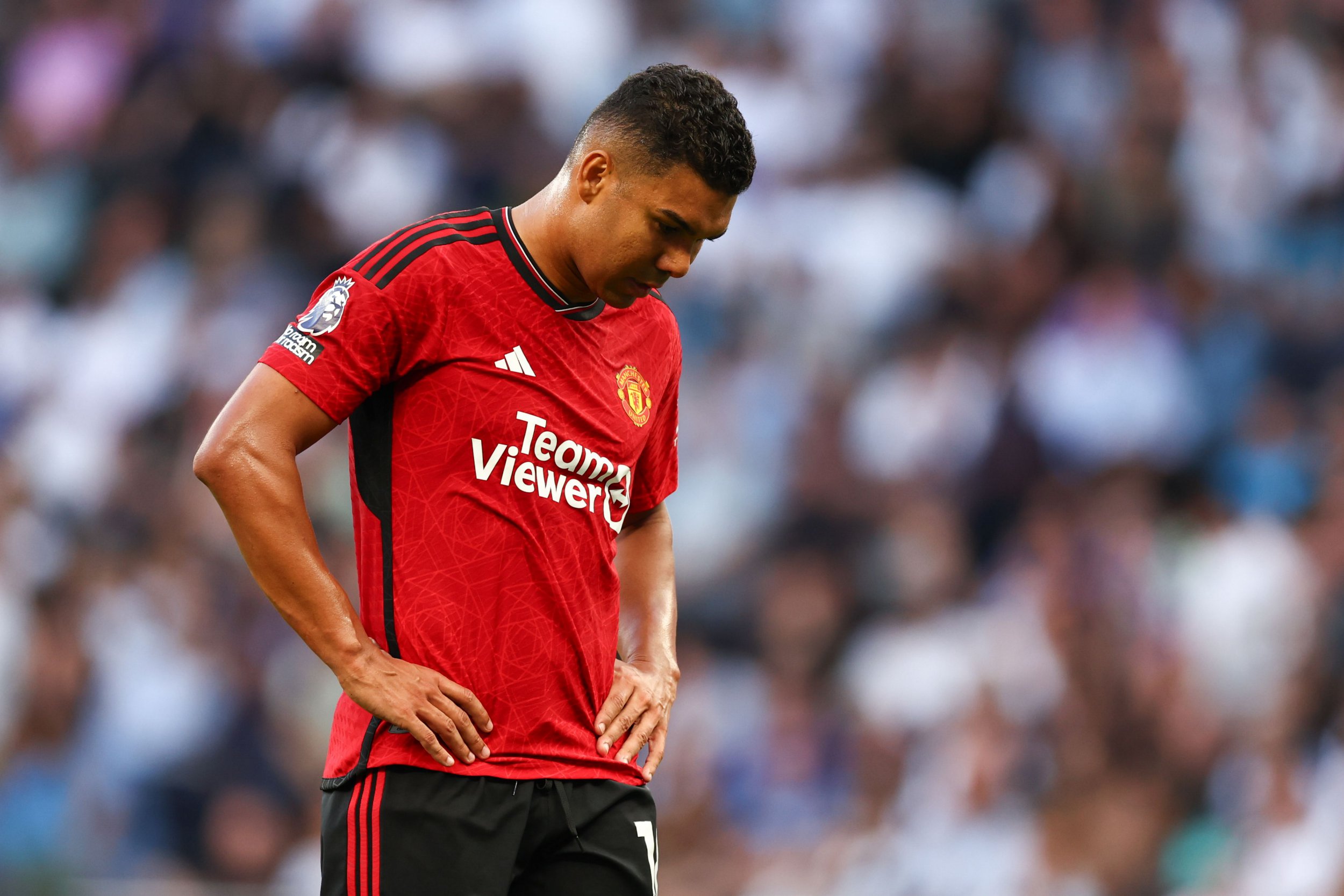 The only consistency Manchester United have shown in their first three fixtures has been the confusing desire to leave Casemiro isolated in midfield.
The Brazilian has been heavily criticised for his displays so far and he'd be the first to admit he's not been at his very best.
But his performances say more about the team and the way in which Ten Hag has set them up. The Dutchman has moved from a 4-2-3-1 to a 4-3-3 this season, and tasked Casemiro with being the single pivot in midfield. It's one of the toughest jobs in football and requires the rest of the team to be at its best in order to run smoothly. United have been far from that in recent weeks. Wolves beat their press with ease on the opening weekend, Ten Hag accused his forward players of 'not running' in the second half at Spurs and Nottingham Forest were 2-0 up within four minutes last weekend at Old Trafford.
Casemiro has continually been exposed and outnumbered by the opponents' midfield, and United won't stand a chance against Arsenal unless he's given some help.
Christian Eriksen came into the side against Forest but doesn't have the legs for a fixture of Sunday's magnitude. Unless United can get a new midfielder through the doors by the time the transfer window closes, it should be time to recall Scott McTominay tothe starting XI.
Reinstate Gabriel
Until the victory against Nottingham Forest on the opening weekend of the season when he was left out of the starting line-up, Gabriel had started 73 Premier League matches in a row for Arsenal.
It was a period that spanned close to two years, as the Brazilian became a mainstay in an Arsenal side that had leapt from eighth to second in the league table.
But the defender has played just 24 minutes of the campaign so far, with his two appearances coming from the bench.
Gabriel formed a fine understanding with William Saliba last season but Ben White has partnered the Frenchman so far this term. Arteta wants both of his centre-backs to be comfortable in possession, and there are parallels with what the Spaniard is doing in defence with how he's attempted to transform his midfield.
While White and Saliba may be more technically efficient, Arsenal miss Gabriel's physicality. His presence and imposing style made him the perfect compliment to Saliba.
With so much change further up the field, Arteta can restore some order at the side's base by reinstating Gabriel.
, .
, 
 and .