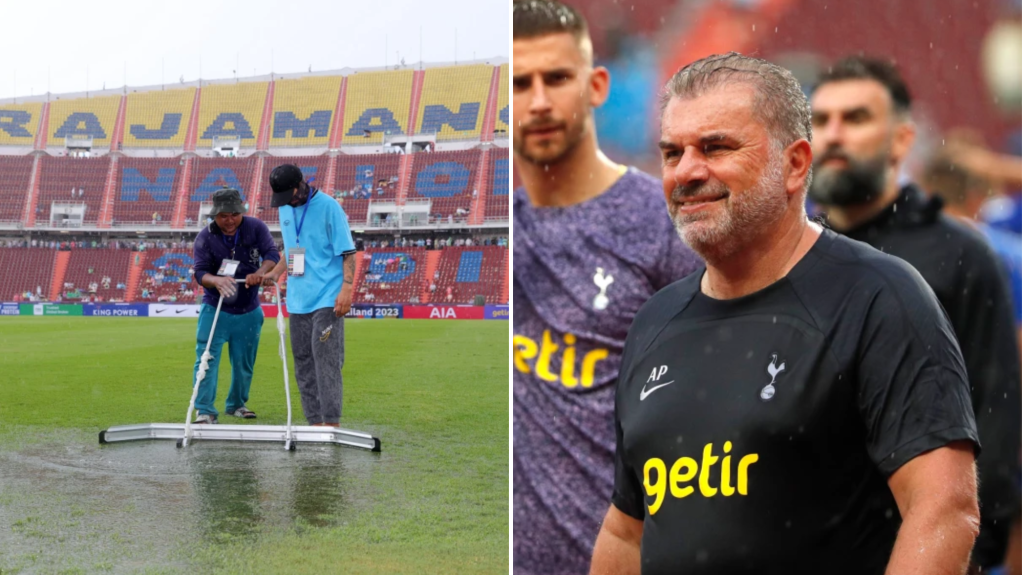 says he is 'really disappointed' his side were unable to play on Sunday after their friendly against was cancelled due to adverse weather.
The north Londoners, , were due to take on Leicester at the Rajamangala Stadium in Bangkok but heavy rain resulted in a waterlogged pitch and the match could not go ahead without risking the safety of the players.
After several pitch inspections, a statement was issued 40 minutes after the scheduled kick-off time which read: 'Our friendly against Leicester City has been cancelled due to a waterlogged pitch and adverse weather conditions.
'The event organisers, based on a recommendation from the match officials, deemed the pitch at the Rajamangala National Stadium unplayable and unsafe following heavy rainfall in Bangkok.
'We would like to extend our gratitude to all supporters who have followed the club in Thailand, and regret that the match was declared unsafe to go ahead in circumstances that were out of the club's control.'
Weather permitting, Spurs are next in action on Wednesday against the Lion City Sailors in Singapore after Roma pulled out of the friendly, with Postecoglou's pre-season preparations not going entirely to plan so far.
Reacting to the cancellation of the match, the Aussie coach said: 'To everyone involved, particularly our supporters here in Thailand and obviously the ones who have travelled here, really disappointed with not being able to play the game tonight.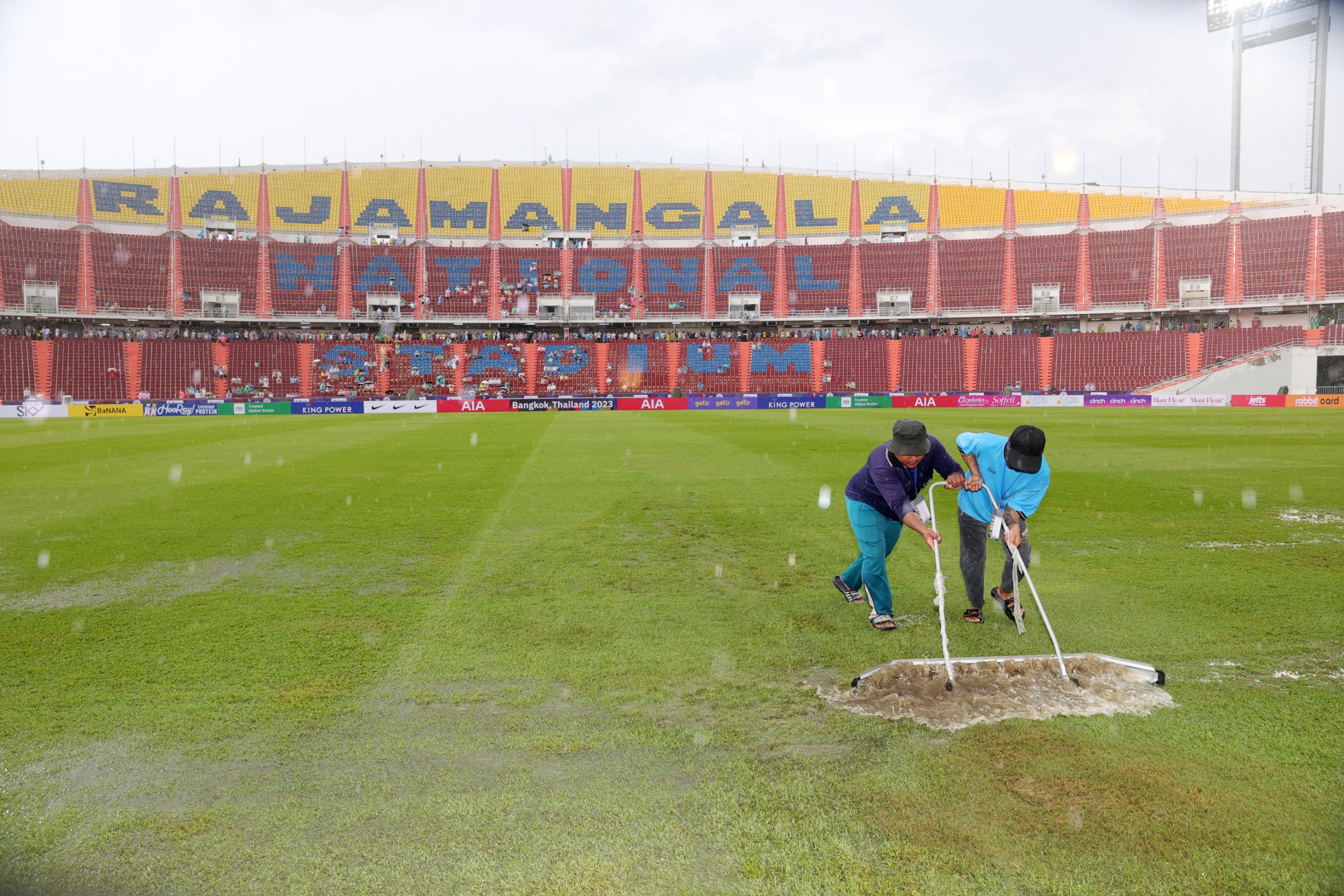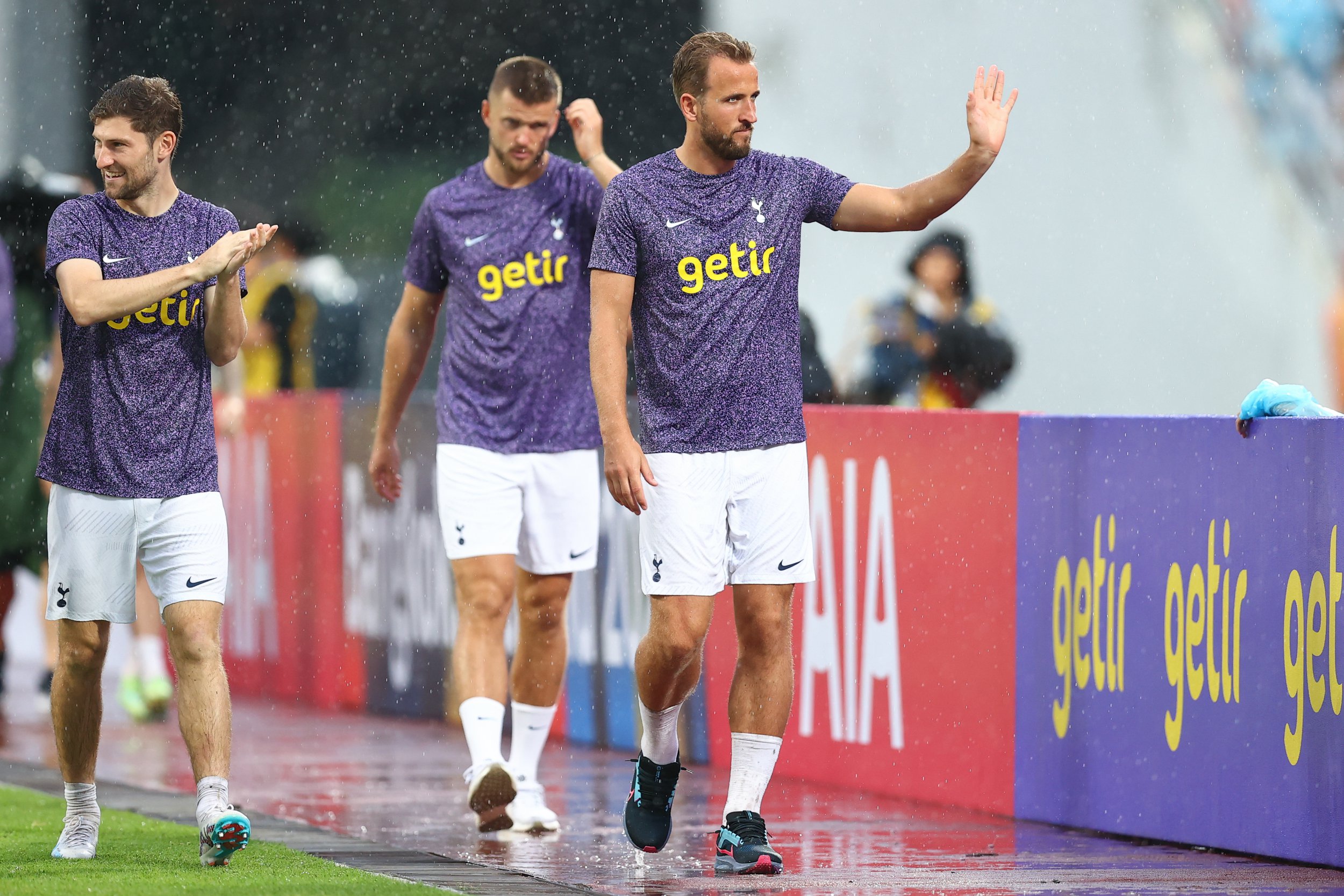 'The players, myself, we were all really, really looking forward to it. We've had a great welcome here and, as I said, I know a lot of you have travelled far and wide to see the boys in action.
'But unfortunately the weather gods weren't on our side. Hopefully when we come back through here again one day we can actually go out there and perform.
'So really appreciate all the support, like I say it's been an outstanding welcome for us here. The players and I feel all the love and hopefully in the future we have a better outcome, so thank you very much.'
Summer signing James Maddison, who would have been facing his old club, said: 'Obviously very disappointed that the game got postponed today. We know how well supported we are out here, but the weather didn't allow us to play.
'But a big thank you for even coming out and sitting in the rain waiting for the announcement. We really appreciate that, don't we Sonny.'
Son Heung-min added: 'Yeah really, really appreciate it. It's sad that we came to Bangkok and obviously with the weather we can't do anything but really appreciate you and thank you for coming here and supporting us.'
, . ,  and .