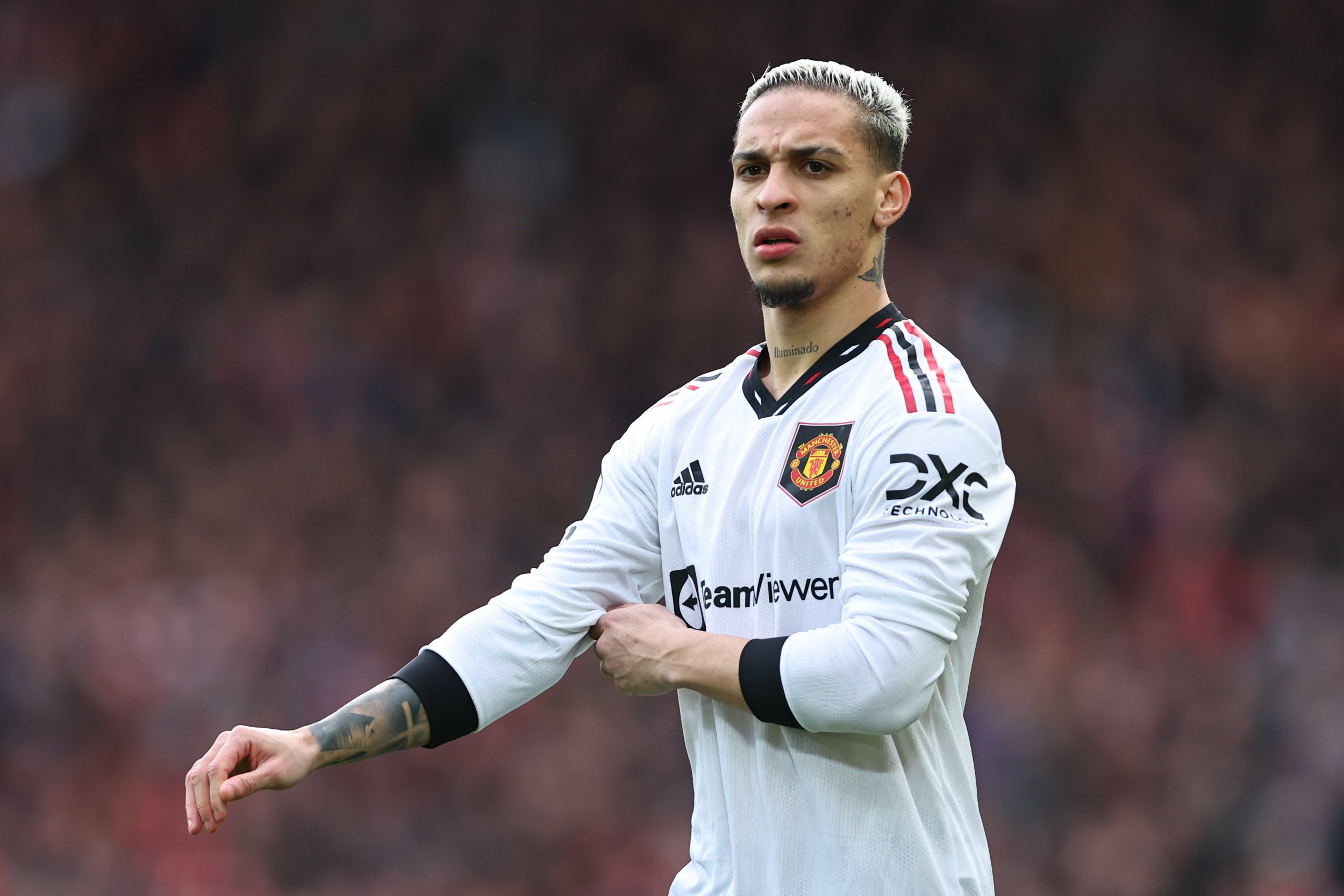 Glenn Hoddle believes Antony ignored 's tactical instructions during 's 7-0 defeat to Liverpool.
United's £82 million summer signing from struggled to make an impact at Anfield as 's side scored six without reply in an impressive second-half performance.
after the match and slammed their poor work rate against Liverpool.
Hoddle, meanwhile, feels Antony was one of the worst culprits and claims Liverpool specifically targeted the Brazilian winger's lack of defensive nous.
'From the opposite side of the pitch you've got to be level with the ball and stay level with the ball, that's where his mistake was,' Hoddle told Premier League Productions.
'You've got to stay at least with the ball when you're on the opposite side, particularly against these two full-backs. His reaction should be to get level with the ball and also goal-side of Robertson.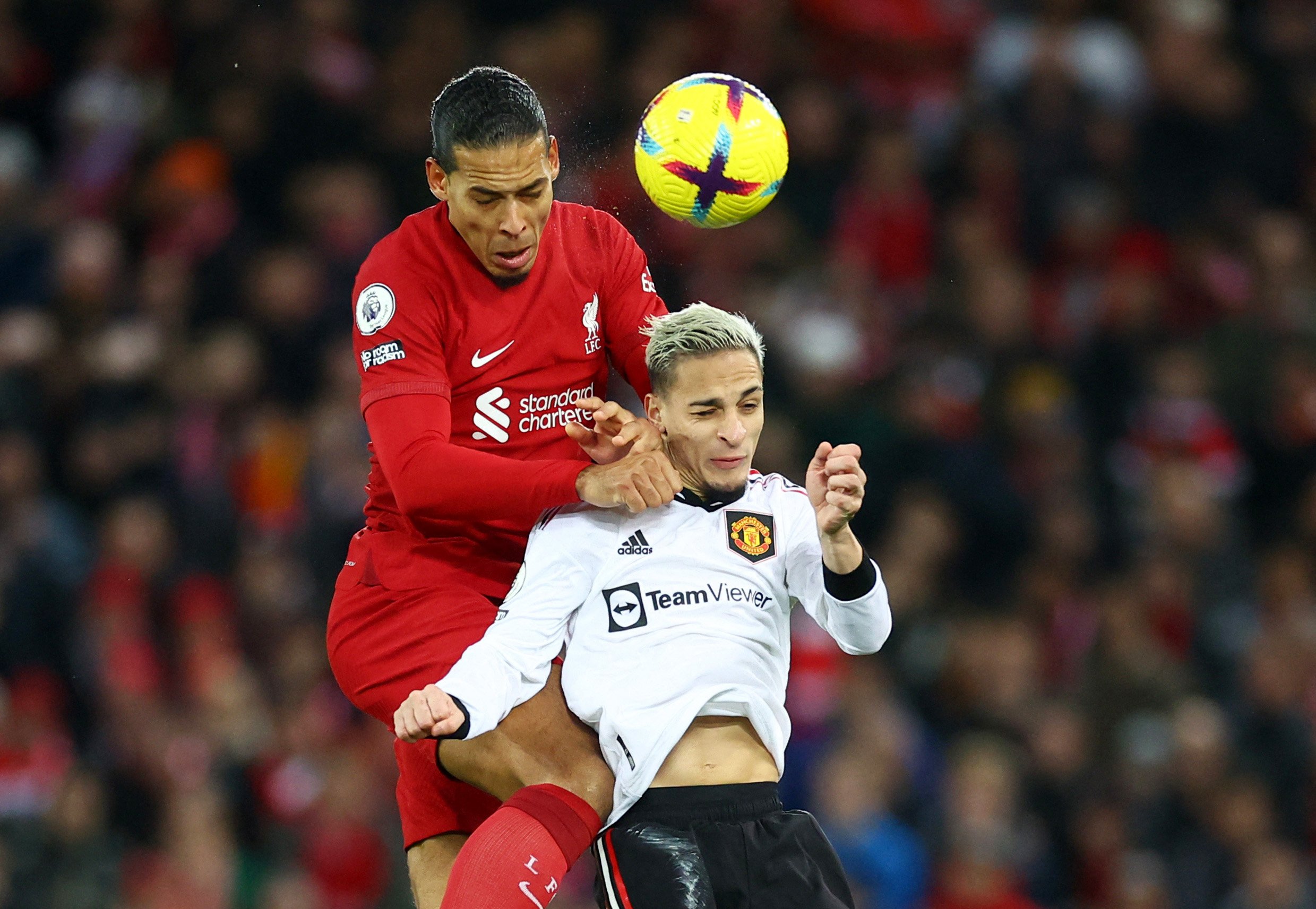 'If the manager has told him to sit out, it's not cheating is it? If the manager has said sit out well then it's not worked for them. But if the manager is saying, 'no, you've got to track back', which he says after in his post-match interview that they didn't work hard enough, then maybe he was asked to track back. He was out of position all day long.
'I think they [Liverpool] looked at their team because they could have done it down the right-hand side but Fernandes was there, this lad , let's see if he'll track back.
'If Fernandes was on the left side they would've probably done it the other side, that's how flexible they are. Trent Alexander-Arnold was a lot deeper than normal.
'They were probably waiting for their teamsheet to see which forward they would really send high on one side because Fernandes was doing his job getting back and trying to track Alexander-Arnold.'
Hoddle also claims United's South American players 'lost their heads' in the second half at Anfield.
'I think they lost their emotions as a team,' Hoddle said.
'I think this particular team had continental players in there, a lot of South Americans in there at this moment in time, which is fantastic when things are going well.
'I think emotionally at 2-0, 3-0, they felt the game was over and they lost their heads.
'They didn't have someone that was going to pull them together. In yesteryear it might have been Incey [Paul Ince] or [Roy] Keane, they didn't have that sort of player in there. Casemiro, I don't know how good his English is, he's the sort of player who could do it.
'For me, unprofessional, yes they were but they lost their emotions in this game and that's when they lost their focus and mentality and it all just went out the window.
'They were Jekyll and Hyde from first half to second, without any shadow of doubt. Looking at the game as it was unfolding I was saying, 'you've lost the plot here', emotionally they were all over the place. They could've been sent off, a couple of them very easily.
'I think that's the sort of arena, Anfield, Manchester United, Liverpool, that they will learn a lot from.'
, .
, 
 and .