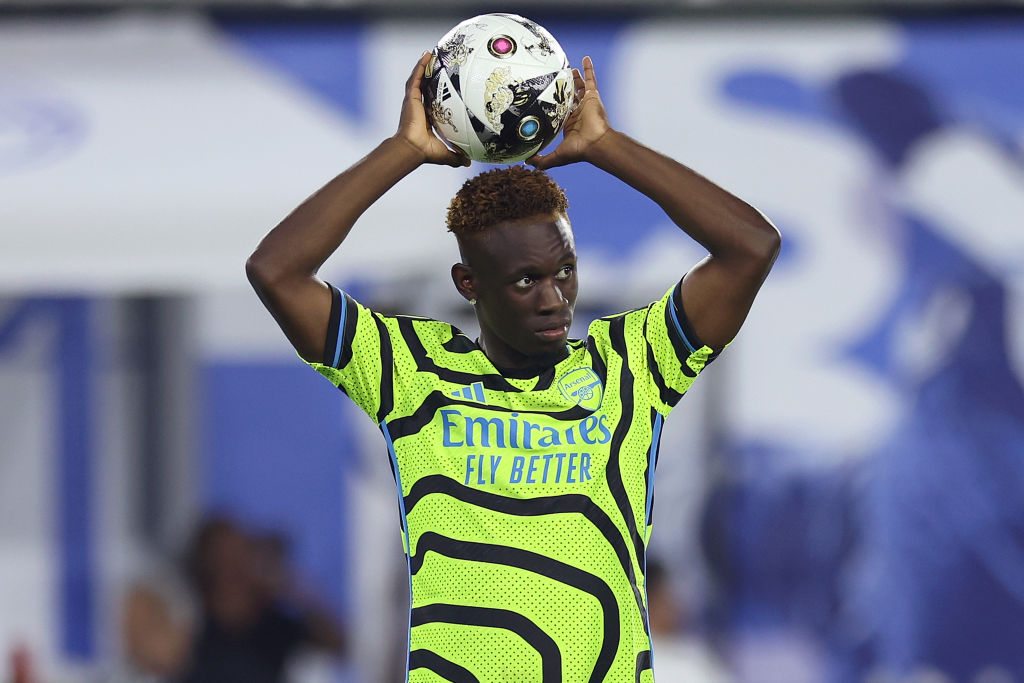 have confirmed that they have sold striker to Ligue 1 side Monaco.
The Gunners have received €40m (£34.4m) from the sale according to , considerably less than their £50m price tag, but the north Londoners are believed to have a 17.5 per cent sell-on clause in the deal.
Balogun, who impressed on loan at Reims last term, was keen to leave north to secure more regular playing time and attracted interest from a number of teams , Inter Milan, West Ham and Fulham.
But Monaco and after , they have finally got their man, who had .
Arsenal confirmed the news in a statement on Wednesday which read: 'Folarin Balogun has joined Ligue 1 side AS Monaco in a permanent transfer.
'The 22-year-old forward joined us at the age of ten and developed through our academy, enjoying success in all age categories in youth football, signing his first professional contract with us in February 2019.
'Folarin made his senior debut for us when he came on as a substitute in our 3-0 home win against Dundalk in the UEFA Europa League in October 2020. It was the same competition which saw Balogun score his first senior goal for the club, just under a month later in a 3-0 away win in Norway against Molde.
'In January 2022, Balogun joined Championship side Middlesbrough on loan for the second half of the 2022/23 campaign, which provided an opportunity to gain valuable experience. Folarin made 18 appearances, scoring three goals during his time at the Riverside Stadium.
'A further loan spell was enjoyed last season, with Balogun joining Ligue 1 side, Stade de Reims. It was a campaign which showcased Folarin's talents.
'He finished joint fourth in the French league's goal scoring charts with 21 goals from his 37 appearances.
'Folarin finished his positive season in France, travelling stateside when he declared his choice to play for the US men's national team in May 2023.
'He was called up to represent his country of birth in the 2023 CONCACAF Nations League, where he made his debut in the semi-final and went on to score in the final to clinch silverware for USA as they beat Mexico 2-0.
'We thank Folarin for his contribution to Arsenal, through our Academy into the first team, and wish him the best of health and happiness in his new chapter at AS Monaco.'