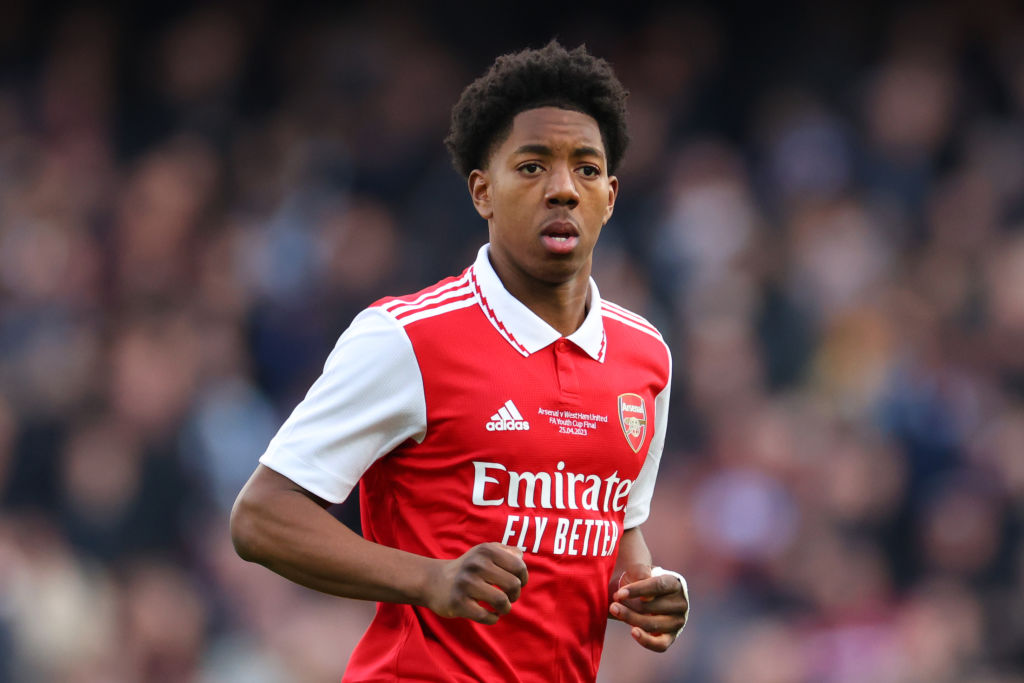 Myles Lewis-Skelly has signed his first professional contract with Arsenal and is targeting a breakthrough into the first team as soon as possible.
The 17-year-old is one of the standout prospects in the club's academy, and while he is still yet to make his first team debut, he has caught the eye enough to represent at Under-16, U-17 and U-18 level.
The midfielder is thrilled to put pen to paper on a professional deal and is aiming big, believing he can make a difference in 's side.
'It means the world to me, my boyhood club ever since I can remember. To play for , I'm truly speechless,' the teenager said after signing the deal.
'It feels amazing. I'm so delighted because, since I was a boy, I've been dreaming of this moment.
'To say that I'm a professional football player now is a dream come true for me and I just want to thank all the staff and all my family that came to support me. For the support around me, I couldn't be any more grateful.
'I know it will be quite tough but the next objective is to break through to the first team. I believe that my ability and mindset can really distinguish me from the rest.
'Hopefully, if they give me opportunities, I can take them and keep working, keep my head down, and hopefully the results can take care of themselves.'
Lewis-Skelly has not made his debut for Arsenal yet, but has been round the first team squad in training, which he says has already been beneficial.
'It's so good just to learn from the players, learn their good habits and implement them into my game so I can keep developing and enjoy that environment,' he said. 'I like to ask questions and learn from the best. I can't complain.'
, . ,  and .