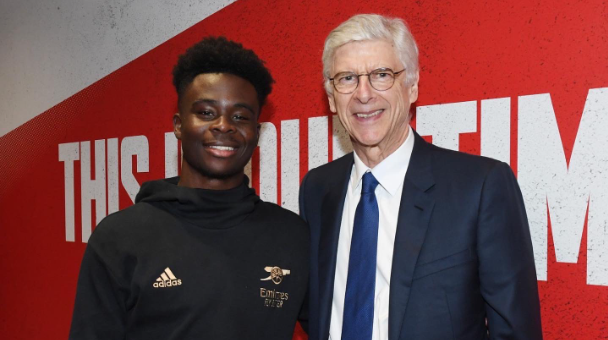 Arsenal executive vice-chair Tim Lewis has revealed the advice gave to when he returned to the Emirates last year.
Wenger spent 22 years in charge Arsenal between 1996 and 2018 in December to watch a 3-1 win over and spend time with Mikel Arteta and the players in the dressing room.
having previously expressed his desire to speak with the legendary Arsenal manager.
Arsenal chief Lewis has now revealed what Wenger told Saka in the changing room during their first-ever interaction.
'It was great to take Arsene down to the dressing room,' Lewis told .
'Bukayo [Saka] didn't know him but he called him 'boss' immediately.
'He said, 'Boss, how can I improve?' – [and] Arsene very dryly said, 'I think you could use your right foot a bit more'.'
Wenger .
'It was difficult [trying to convince Odegaard to sign for Arsenal]… I talked to him when he was 15-years-old,' Wenger said.
'I actually spoke with him about it after the game on Boxing Day. I was desperate to sign him. Luckily he is here now. He is really like a young Cesc Fabregas. I think he has developed to become a complete player.'