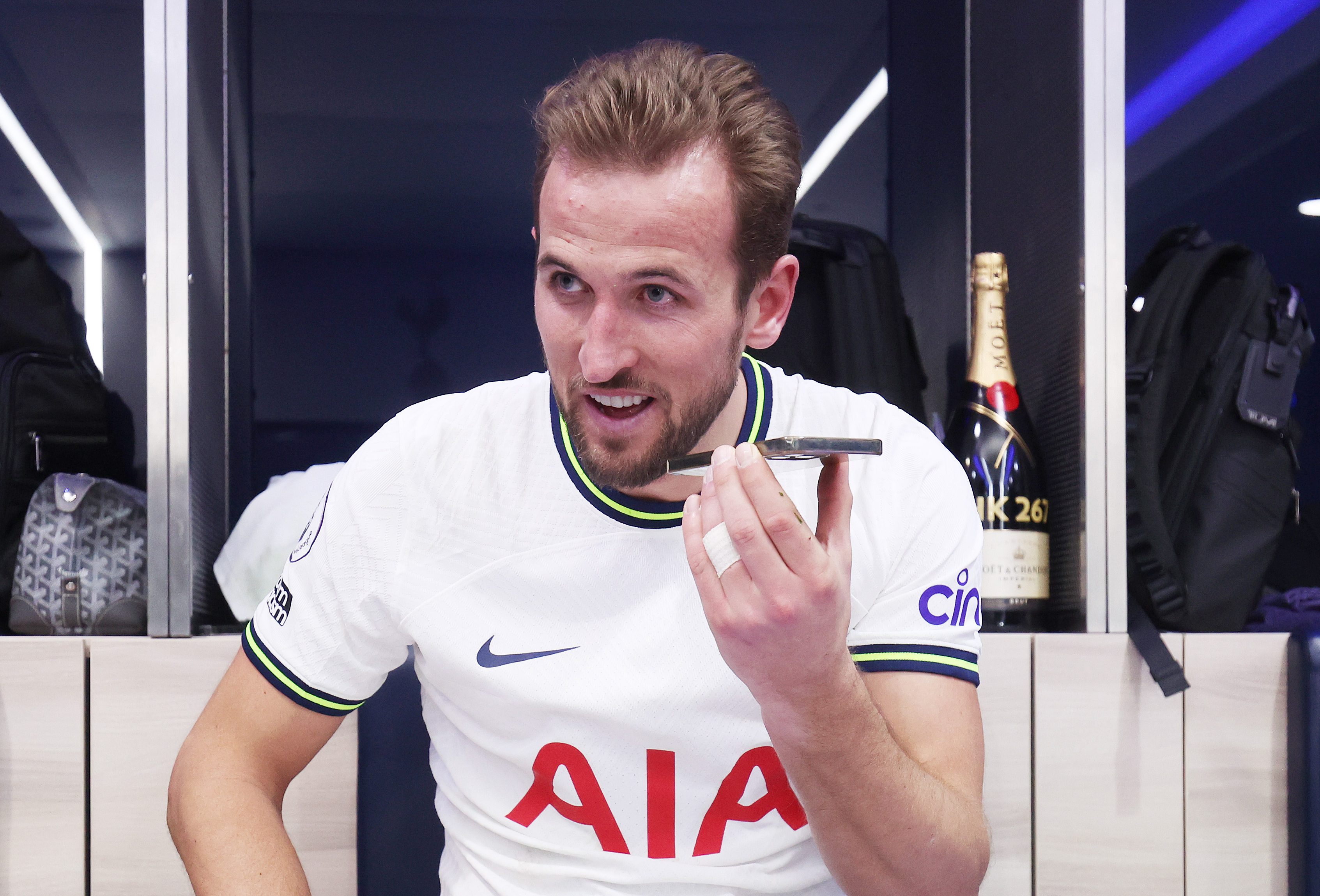 Tottenham record-breaker has served up a blow to suitors by suggesting his future lies in the Premier League as he targets 's all-time goal-scoring record.
Kane made history in Sunday's 1-0 win over with his 15th-minute effort moving him beyond Jimmy Greaves as Spurs' all-time leading scorer with 267 goals for his boyhood club.
It also saw him reach the 200-goal mark in the Premier League and the forward is 60 off Shearer's record tally in the competition.
Doubts persist over Kane's future with his current contract set to expire in 18 months, however, while the news of the England captain's desire to remain in his home country will come as a blow to Bayern it will be welcomed by another admirer in Manchester United manager Erik ten Hag.
'I'm sure you guys will be talking about that,' Kane said of Shearer's record. 'It's always there in the back of my mind but I just take it game-by-game, season-by-season.
'It's definitely there to be broken and I'm feeling good and feeling fit so we'll see what happens.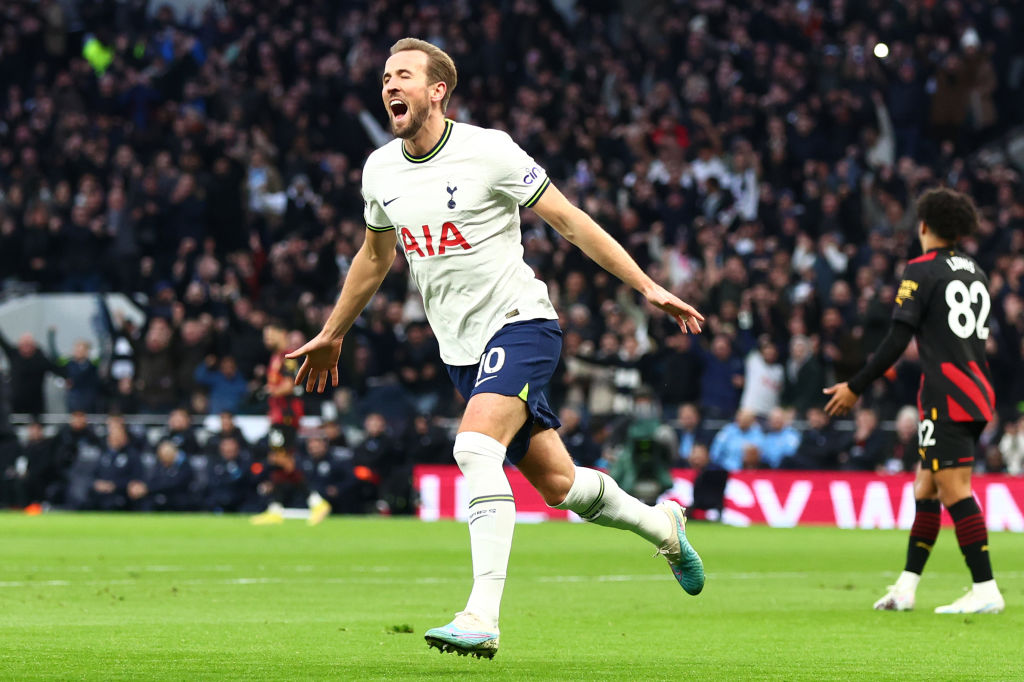 'I'm extremely proud to represent this club and to score 267 goals for them and 200 Premier League goals is something I'll never take for granted. I've just got to keep it going, score as many as I can and see what happens from there.'
Kane addressed the Spurs fans inside the stadium at full-time following the win over City before he headed back to the dressing room and was congratulated over the phone by manager Antonio Conte, who watched the win from Italy after having surgery to remove his gallbladder last Wednesday.
Kane added: 'He was on the phone and he just kind of congratulated me for the achievement and just said he was proud of all the boys.
'It's obviously been a difficult week, we're all happy the surgery went well and he's recovering well.
'We showed we're a unit, a team. I'm sure he was watching proud. It was the type of performance where we knew what we had to do.
'It wasn't going to be easy at times, we had to dig deep and really suffer and be together but I thought throughout everyone showed 110 per cent commitment.'
Victory over City represented Tottenham's first win against a top-six rival this season.
Inconsistency has blighted Conte's side but they are a point off fourth-placed Newcastle now and appear to have momentum following three consecutive wins in the league and FA Cup.
'We spoke (after losing 4-2 to City last month) about getting back to what we're good at, being compact and we did that at Fulham and we did that again here,' Kane said.
'That's the standard. If we can do it against one of the best teams in the league, we can do it against anyone so they are the standards we've set now. We need to try not to fall below them in any game.
'Clean sheets are really important, they win games. We feel like we've got enough firepower to score and from top to bottom we've got to make sure we keep the ball out of the net.'
Alan Shearer makes Harry Kane prediction after breaking Spurs record
Historic Harry Kane goal sees Tottenham beat Man City to delight Arsenal
, . ,  and .