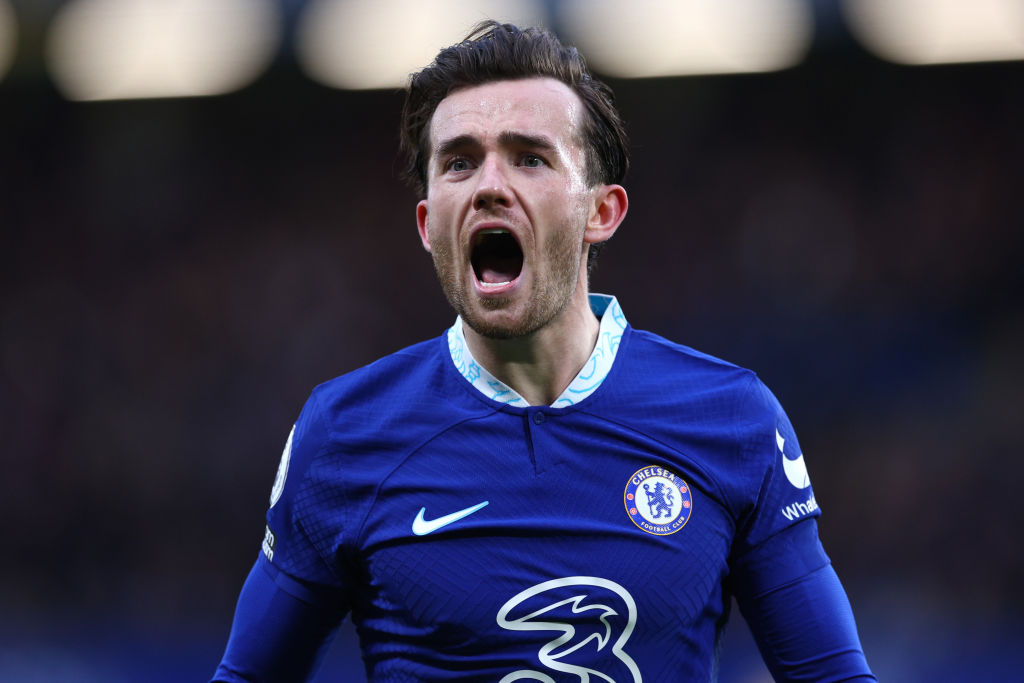 Ben Chilwell has signed a contract extension at which will keep him at the club until 2027.
Chilwell has impressed across 19 appearances for the Blues this season having missed an earlier portion of the 2022-23 campaign with a hamstring injury.
The 26-year-old England international moved to Stamford Bridge from in 2020 and has played 80 times for the west club.
were after the departures of Oleksandr Zinchenko and Joao Cancelo but may now be put off pursuing a move for the defender in the summer transfer window.
'I feel very settled at Chelsea and have really enjoyed my time on the pitch here,' Chilwell told the club's.
'So I'm very pleased the club want me to be part of the project long-term, and am very happy to sign this extension to my contract.
'We are working hard for success and I will do my best to bring more smiles to the faces of the fans who have made me feel so welcome.'
Chilwell was signed by head coach Frank Lampard during his first spell in charge of the Blues.
, replacing Graham Potter on a short-term deal until the end of the season.
It has been a miserable campaign for Chelsea, who are 11th in the Premier League table following early exits from the domestic cups.
The Blues face Real Madrid in the Champions League quarter-finals in what could save their season, with the first leg at the Bernabeu on Wednesday.
Chelsea were beaten 1-0 by Wolves in Lampard's first match back .
'We have to respect Chelsea,' he said. 'They are not going through a good moment but they have a very good team. Sometimes when you're at your worst, you bring out the best.'