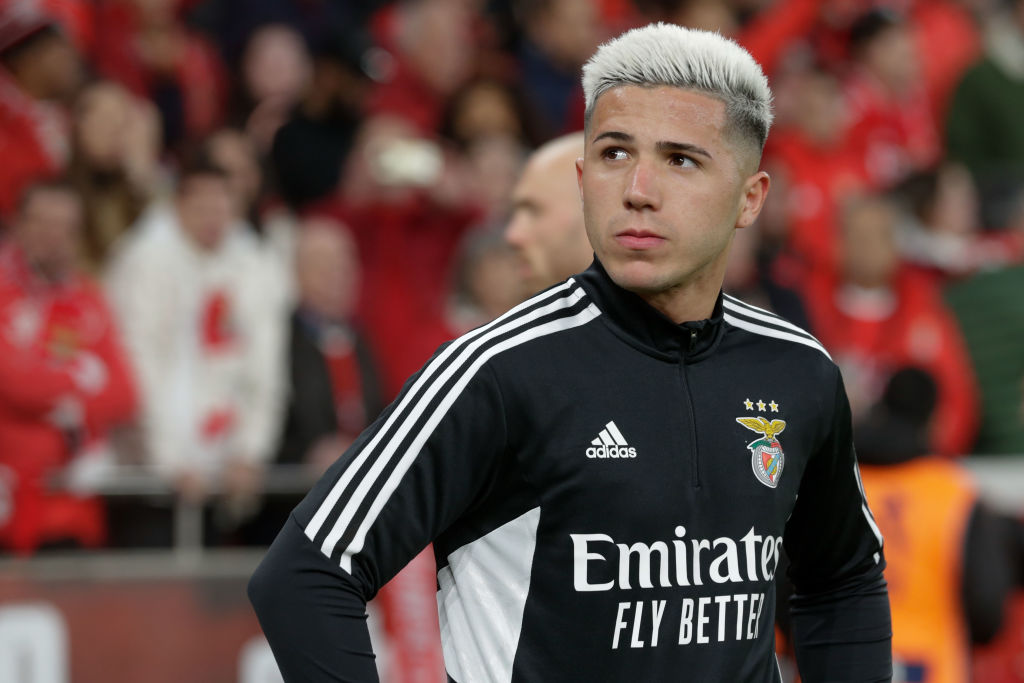 Benfica boss Roger Schmidt insists there is still no deal between Benfica and for but concedes the club are now considering 'solutions' should he seal a move to Stamford Bridge.
Chelsea have relaunched efforts to sign the 21-year-old midfielder before Tuesday's transfer deadline with meetings underway between the two clubs today.
The Argentina international has a release clause of £106million with the Premier League side ready to pay that fee in installments. Benfica however have been adamant he will not leave unless that clause is paid in full up front.
Chelsea are said to be growing confident of agreeing a deal that would take their extraordinary January spending over the £260million mark.
Benfica boss Schmidt, who slammed the Blues earlier this month for their 'disrespectful' approach for the player, insists the club will hold firm in their demands for the player as the final hours of the mid-season window tick by.
But speaking at a press conference on Monday, he admitted Benfica must now be prepared for the player moving on.
Asked if he has a plan B should Chelsea pay the clause, Schmidt said: 'We have to be prepared for everything in the background especially at the end of the transfer window, especially when you are not in the driver's seat.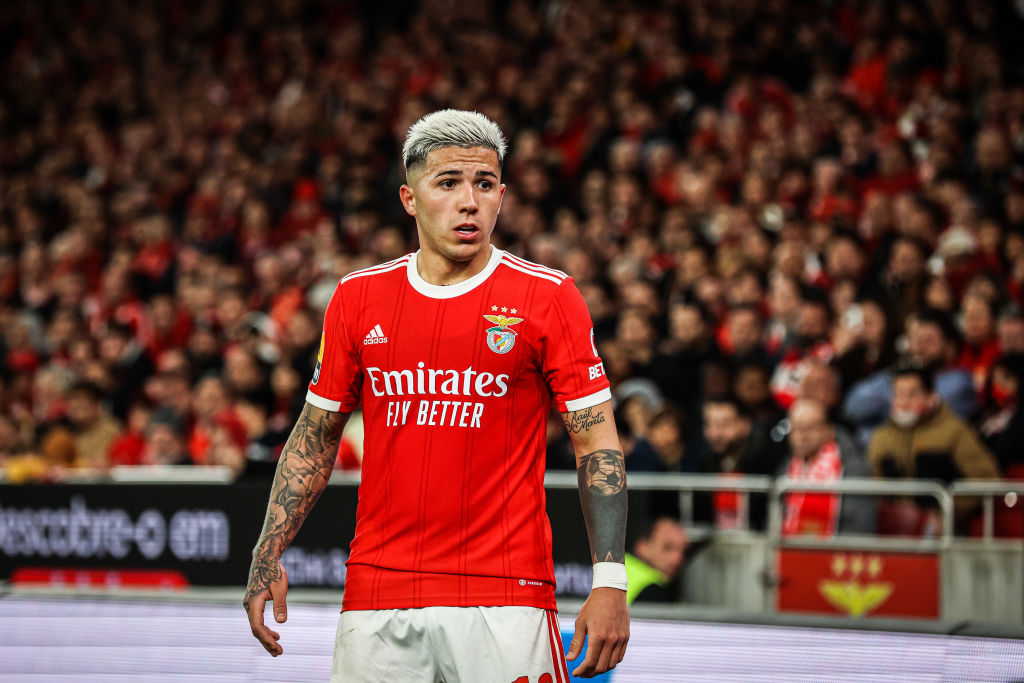 'We know that there is a situation with Enzo. There is a release clause, if he wants to leave and the club that pays that amount of money, we cannot stop that. We have to be prepared, we have to find solutions.
'But at the moment He is our player, there is no deal, he is our player. We will see what happens in the next two days, but I will be very happy when the transfer window is closed and we can focus on the players in the squad and play a top season'.
Following Chelsea's initial interest, Fernandez defied his club by missing training and returning to Argentina to celebrate New Year's, actions which saw him disciplined by his employers.
In the days that followed, Schmidt accused Chelsea of making Fernandez 'crazy' and 'trying to pretend' they can pay the release clause.
Asked if Fernandez has once again had his head turned by the Blues, the Benfica boss said: 'I already said a few times about this topic. Enzo is our player, he has all our support, he's a great person, a great player.
'I've already said everything about this topic. As long as the transfer window is opened you can always expect that something can happen. So we will see what happens in the next two days.
'But always my mindset hasn't changed the last weeks. There were discussions at the beginning of January and he was able to focus again on Benfica. I think he played top games for Benfica that showed his attitude and quality.
'But we know how football business is. I'm always very honest here in the press conferences. But this is the situation.'
, .
, 
 and .
January transfer window - FAQs
Read the latest transfer news and rumours on .