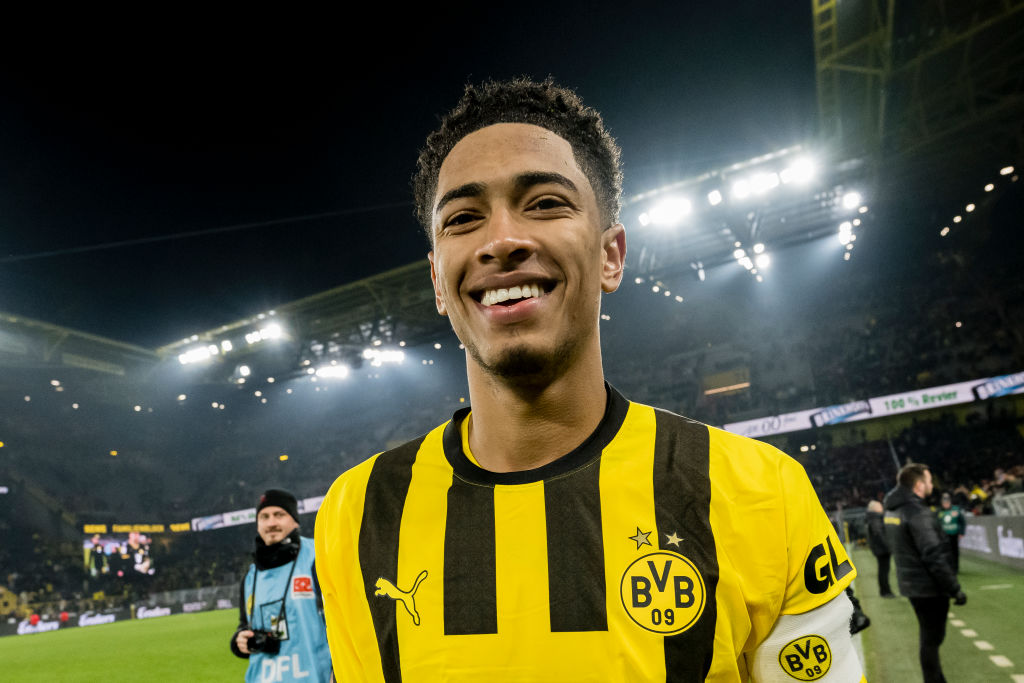 manager Edin Terzic feels is benefitting greatly from being at the Bundesliga club, as interest from other parties continues to mount.
The England international is set to be at the centre of a transfer saga this summer, with a string of huge clubs wanting to sign him.
, Liverpool, and Real Madrid are just some of the clubs linked with the incredibly impressive 19-year-old as he continues to shine for Dortmund and England.
Any suitor will have to stump up an enormous amount of cash, likely over £100m, for his services, and if any do then it will be up to Bellingham to decide where his future lies.
Terzic has reminded the teenager that things have been going very well for him at Dortmund and that staying where he is next season is very much an option.
'Look, with all the respect for Jude and his performance, we have been answering this question since he joined,' the Dortmund boss told a press conference.
'He chose to join us because he knows this can be the perfect step for him and I think we've proven it both ways. He's helping us a lot but I also think that we as a club on that stage are helping him and his career as well.
'We're really happy and delighted that he is part of our team, he's one of our leaders at the age of 19, he stepped through to the English national team as a player of BVB and this is something we're really happy with. But we also know we need a good performance from him tomorrow to get to the next stage.
'This is something that is going to be a topic for his future but our future now is that we're going to face a really good opponent tomorrow in Chelsea FC and so we need him in a good way.'
Dortmund go to Stamford Bridge on Tuesday night after winning the first leg of their Champions League last 16 clash 1-0 and Bellingham has the perfect chance to prove to his Premier League suitors, once again, that he is a must-have this summer.
, .
, 
 and .
January transfer window - FAQs
Read the latest news and rumours on .