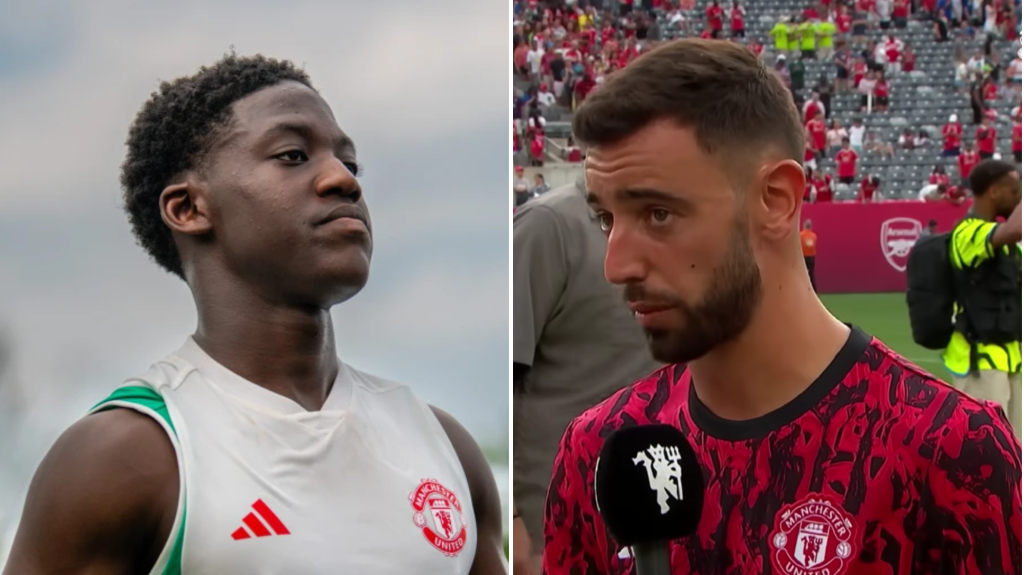 Bruno Fernandes has praised Kobbie Mainoo's performance for against Arsenal and feels he is ready to make an impact in the first team, while was equally glowing about the youngster.
The Red Devils claimed a 2-0 victory over their London opponents in front of 82,262 fans at the MetLife Stadium in New York on Saturday night, with both goals coming in the first half.
Newly appointed captain Fernandes opened the scoring on the half-hour mark, with his long-range effort bursting through the hands of , before raced clear to double their lead.
Mainoo gave an assured performance in midfield, dovetailing nicely with both Fernandes and Mason Mount, and did not look at all out of place against an expensively assembled Arsenal trio that included £105million man Declan Rice.
The 18-year-old's excellent run down the channel created the opening goal, holding off Rice before laying the ball off to Fernandes, and the Portuguese skipper believes his young team-mate has enormous potential.
Asked about Mainoo's performance, Fernandes told MUTV afterwards: 'Obviously Kobbie is a great player, he shows great resilience, he is always ready to work.
'His capability is on the highest [level] for everything, everyone can see it. He's good on the ball, strong, can defend, can attack – you saw how he attacked the space on my goal.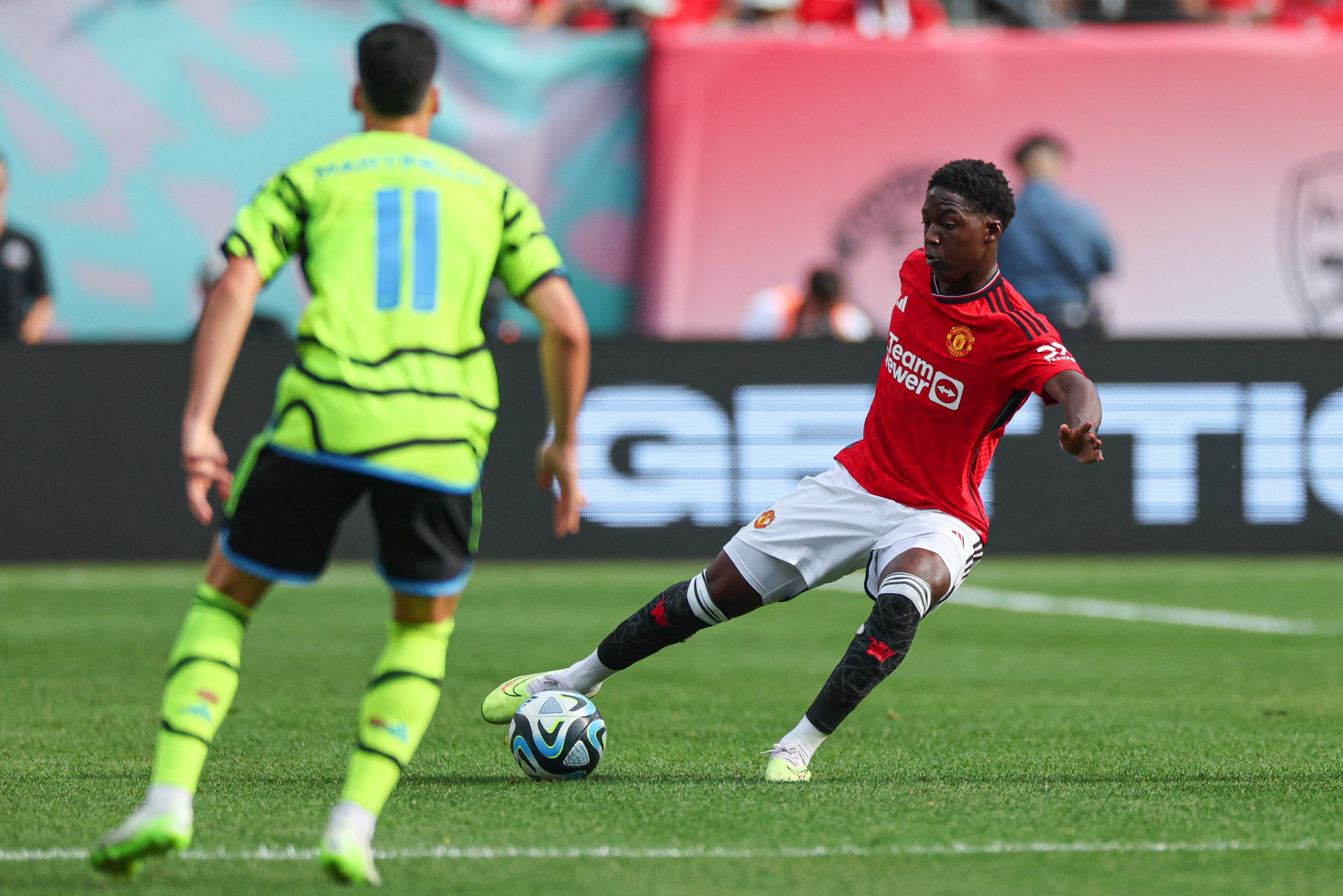 'He's still pretty young but we see a bright future for him and hopefully he will get more minutes, more time and he will be a great player for us in the future.'
In another interview, Fernandes was equally glowing about the youngster, saying: 'I spoke already about Kobbie last year, I think he's a great player.
'He will give big things to us in the future and he can give in the present too because he is showing that, but he has to carry on. We have big expectations for him because he has great qualities.
'He's another player to compete for his place and that's what we want: big players, big players with great performances to compete and to make sure the other ones get even better.'
Manager Ten Hag was also full of praise for Mainoo, saying: 'It's fantastic. Manchester United is famous about always bringing young players up and he can be one.
'But we have to see. We have confidence, he's playing with confidence and I really liked his performance. He showed it all in spring but then he got injured, so we are really happy.
'And there are more youngsters with us now and they're all doing very good. But I don't want to raise expectations too high. We have to see, Premier League is tough, but definitely you can see we have some really good young players who can play a role in our squad but the bar is high!'
, . ,  and .