captain Bruno Fernandes is confident signing will prove to be a huge hit at Old Trafford.
identified the Denmark international as his No.1 target to breath new life into his side's faltering forward line in the summer.
Eyebrows were raised when Ten Hag sanctioned a £72million deal for the 20-year-old who scored nine Serie A goals for Atalanta last season.
United were desperate to sign a new centre forward having opted to fill the void left by Cristiano Ronaldo's departure earlier this year with a stop gap solution in the form of Wout Weghorst.
Anthony Martial's ongoing fitness struggles meant a new striker was imperative which made the decision to sign a player of Hojlund's inexperience all the more surprising.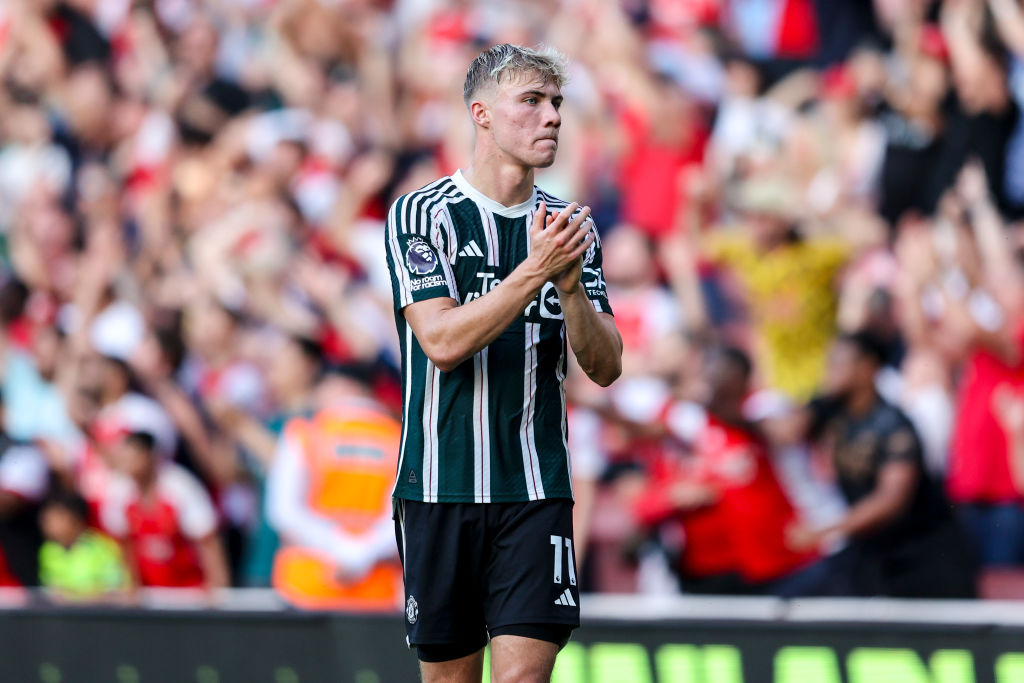 United fans had to wait until last weekend and a second half cameo against Arsenal to get a first glimpse of Hojlund in action after he arrived still nursing a back injury, but Fernandes has been encouraged by the progress his new teammate has made.
He said: 'He's someone who is always trying to speak to everyone, he is a kid that what I have seen until now who obviously wants to work he wants to get into the team.
'He wants to be fit as soon as possible and I think he will bring us a lot of energy, a lot of strength and hopefully a lot goals too.
'I want to build that connection with him, as well as building that connection with the other wingers and the other strikers because I've always said I'm here and everyone behind them is here to serve them
'We want them to feel happy, to feel that the ball is coming they will get their chances and obviously it's about them getting their goals and that's what we want.
'I want my strikers and wingers to score goals I want to see their happy faces, celebrating in front of the Stretford End at Old Trafford and obviously it's a good feeling even when someone scores that is not you.'
, . ,  and .