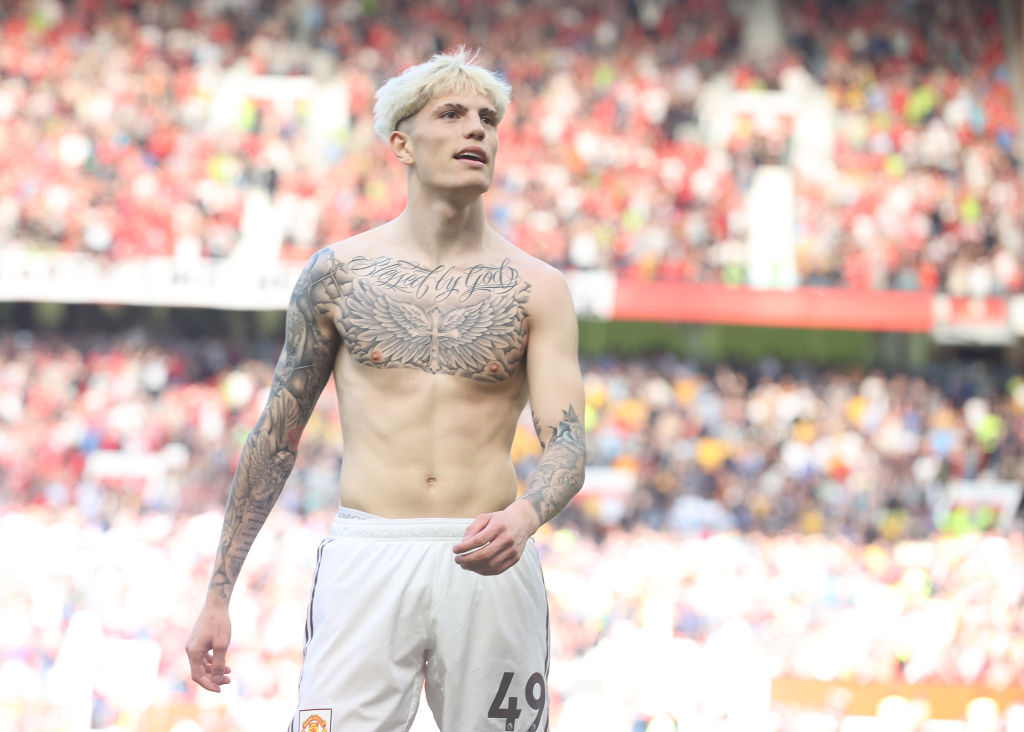 Bruno Fernandes is trying to keep teammate 's feet on the ground, saying the teenager must improve his performances.
The 18-year-old has made an impression on the Red Devils first team this season, with a number of impressive cameos, most recently in a 2-0 win over Wolves on Saturday when he scored his third goal of the campaign.
Fernandes knows there is a huge amount of talent in the pacey winger, but warns him not to rest on his laurels and keep working hard to improve.
'Obviously, we know Garna can change games,' said Fernandes. 'He plays with pace, he can take players one against one. But he's still developing himself, so we don't have to go and push so much to him because he's still a young kid.
'He can do great things, but in the future he has to do much better than actually he is doing because he has more than the capability to be even better than he is actually (right now).
'He's been doing amazing for the first season he's been playing in the Premier League, with more minutes, with more consistency. He's doing great, but we all know he can do much more for us.'
Fernandes is not just sending messages to the Argentine through the media, but says he is regularly talking to the teenager around the club to help him progress.
'What I have to say to Garnacho, I tell him at the training ground, whenever we are eating, on the training ground or wherever,' said the Portugal international.
'If he wants to hear, he hears. If not, he doesn't but I try to help. I think he did an interview talking about me trying to help him a lot of times, and that's what I'm trying to do.
'But, obviously, as I said, he's still young, and I don't want to give too much compliments because you know when you're young, you get too many compliments, you can get a little bit relaxed and everything.
'We need this Alejandro coming on and making goals, making assists, getting back to recover balls – everything. But I think if he wasn't doing what he needed to do, he wouldn't be playing.'
, .
, 
 and .