says he helped encourage to join before the from , telling his England teammate that Emirates Stadium was the right place for him.
Rice was signed for an enormous £105m by the Gunners but he has and produced his most memorable moment so far when he .
The 96th minute strike put Arsenal 2-1 ahead, sending the home fans into wild celebrations, before Gabriel Jesus rounded off the scoring in a 3-1 win.
Arsenal were far from the only team interested in Rice with the north London club pulling off a huge coup to sign him and Saka played his part in the move.
'Obviously he'd ask a few questions and I'd answer them,' Saka told of Rice. 'But yeah, I'd just try to give him the reassurance that he'd be coming to the right club and that the future is exciting for us.
'If he joined us, he'd make us better and that yeah, we can definitely achieve things.'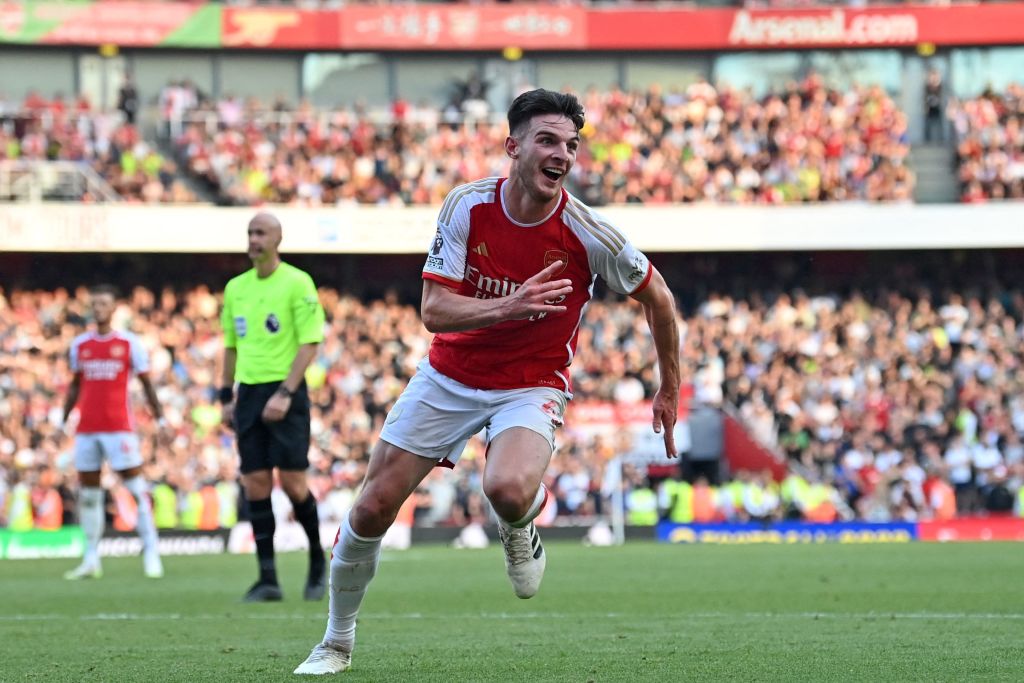 Arsenal fans have taken to Rice very quickly, chanting his name after the win over the Red Devils, with Saka delighted to see his teammate with club and country shine.
'It was an unbelievable moment for him and his family. Even the stadium, he said it was crazy when he felt the atmosphere,' said Saka. 'He's right though, it's really special to play there.
'I'm just happy he's happy and that he's performing, and he's got his first goal as well, I don't think there's a better moment for him to get his first goal. So yeah, I'm happy for him.'
, . ,  and .