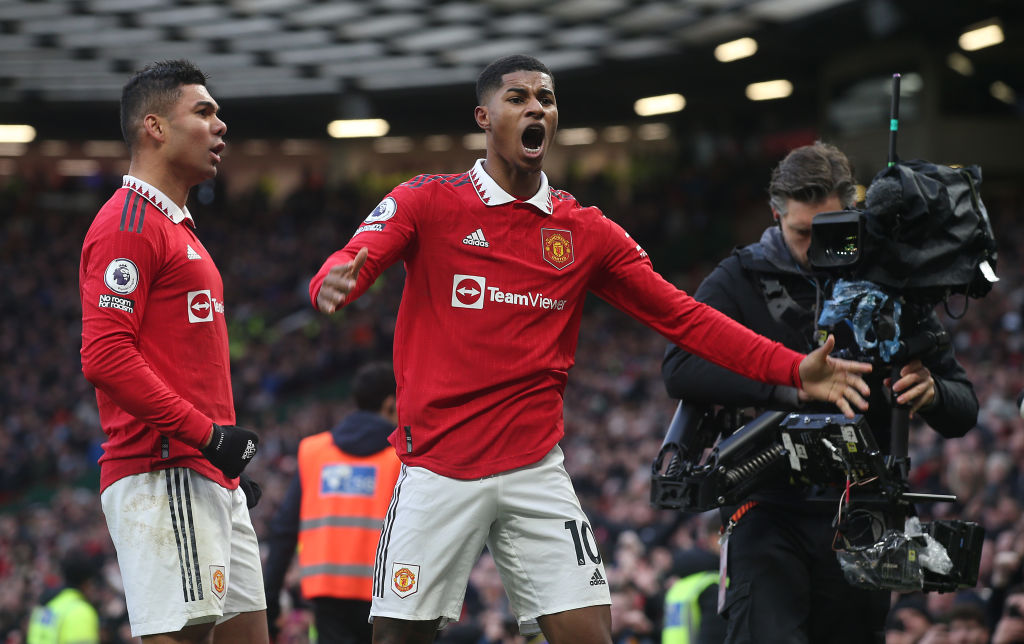 Owen Hargreaves claims , not , has been 's Player of the Year.
The Brazilian joined the Red Devils in a £60million deal from last summer following a poor start to the campaign for Erik ten Hag.
But, following defeats to Brighton and Brentford in their opening two matches, United's form improved significantly upon Casemiro's arrival.
The Brazilian scored in United's 2-0 win against Newcastle United in the Carabao Cup final, which helped the club to their first piece of silverware in six years.
Rashford was the other scorer on the day and the England forward is one of the leading names for the Premier League player of the year award.
The forward has 28 goals to his name this term and he's often carried the burden of scoring United's goals this term.
But, while Hargreaves agrees Rashford is a leading contender, he's backing Casemiro to come out on top for the club's award.
'Marcus has took the headlines but I think if you look at Casemiro, the team is so different when he's not playing, just in every phase,' Hargreaves told Manutd.com.
'It affects David De Gea, it affects the back four, it affects the midfield balance. 
'Marcus will get the headlines and rightly so because he's been devastating in a way. Casemiro is the glue guy.
'It'd be a tough call, I want to give it to Marcus but I feel like Casemiro has taken the team to the next level.'
Despite having disciplinary problems this time that have seen Casemiro miss eight matches through suspension, he has brought out the best in his team-mates.
And Hargreaves says he deserves the award for how consistent his displays have been.
'I think that's [Casemiro's consistency] the one thing. There's been so many great players here, but the great, great ones are consistent,' he continued.
'You think of Bryan Robson, Roy Keane and Paul Scholes, they are seven out of 10 pretty much every game and sometimes they're an eight or a nine, and rarely they have a five out of 10 game.
'I think Casemiro does that. He's always a seven, eight out of 10, he rarely ever makes mistakes. The thing that I love, I think it maybe surprises a few people, but as good as he is defensively, his first pass is always forward. 
'Sir Alex always said: 'When you win the ball back, play forward.' He wins it and he passes forward, he gets it to Bruno or he gets it to Eriksen, who play in Marcus or any of the attacking players. 
'Casemiro has been fabulous, he's winning the ball back, he's protecting the team but also, he's a fabulous passer of the ball going forward.'
, .
, 
 and .