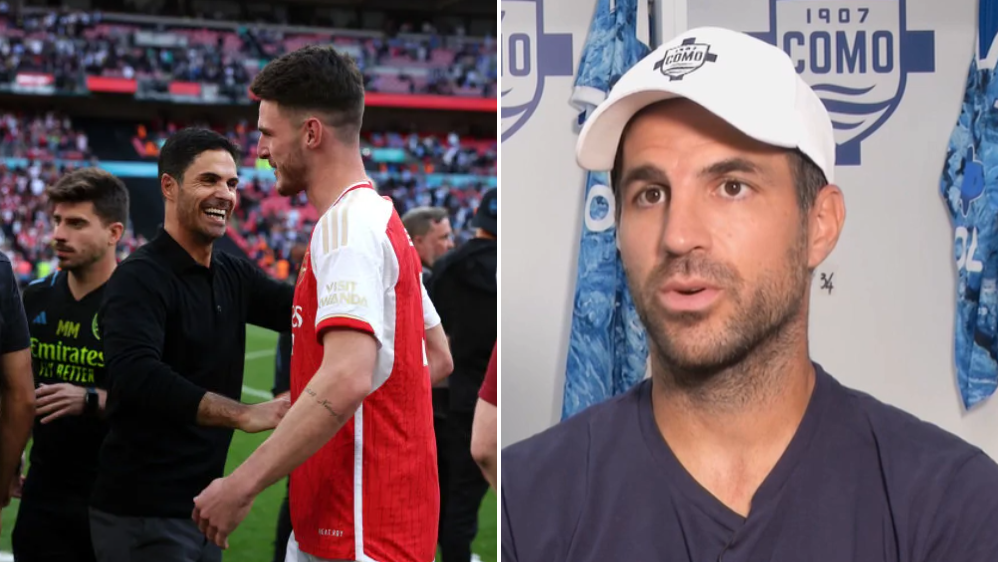 believes 's new additions this summer have made them stronger and can fuel another title challenge, though he suspects will take a little while longer to reach the same level.
The Gunners spent over £200million to sign , Kai Havertz and Jurrien Timber and have made an unbeaten start to the new campaign, though did on Saturday.
Fabregas feels club-record signing Rice is a particularly game-changing addition to the Arsenal ranks and he is confident his old club will push Manchester City all the way once again.
Asked if the north Londoners are title contenders following their summer spending spree, Fabregas told : 'They will compete for the title again, 100%.
'I do see Arsenal being stronger than last year so I think they will push them [Manchester City] even further.
'So if they want to win a title I think it will take them an even more harder job than what they did last year – which actually they did really well.'
On Rice, he continued: 'Fantastic. You can see straight away his personality and his quality. He already brings a new dimension to the team.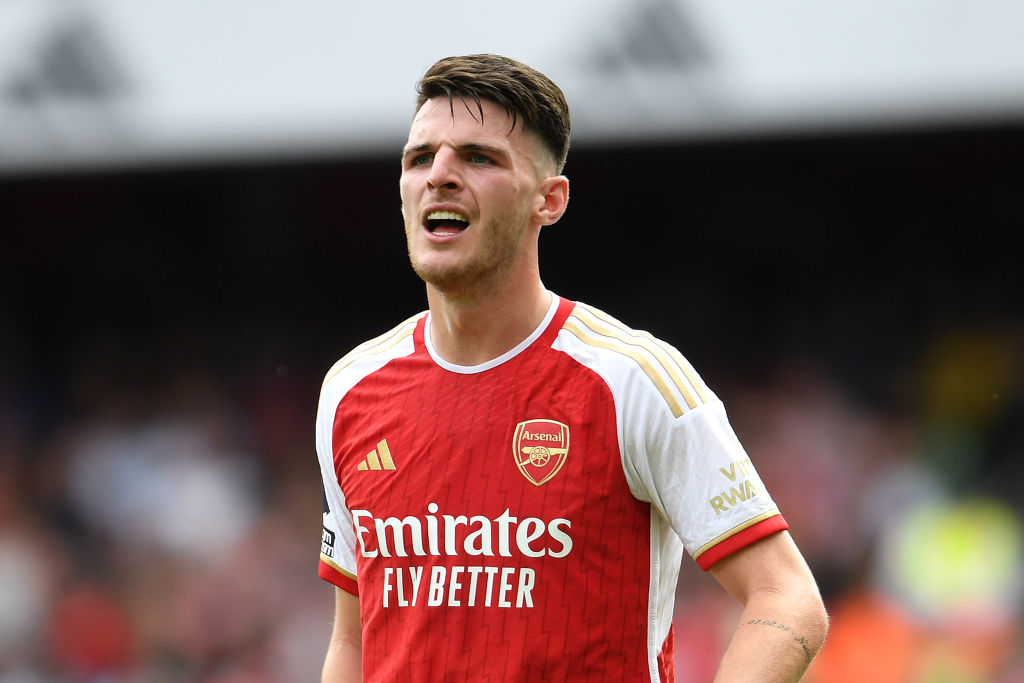 'He's one of those players that doesn't really need too much time to adapt to the philosophy or whatever it is they are doing because he's so smart.
'As I said, he's got the personality to play for a very big club. I've been following him already for a few seasons at West Ham and he could be a great, great leader for Arsenal.'
Fabregas has also been impressed with Chelsea's business, particularly their midfield additions, but feels it will take the Blues a little while to get to a level where they can challenge for silverware.
He added: 'I definitely see what they are trying to do, a very young team, dynamic team, strong, powerful and ready to compete for the Premier League in a couple of years.
'The names they've signed, the players they've signed, are top, top quality. It's now about putting them together, letting them grow and letting them adapt to a new league.
'For example Enzo Fernandez, he already had half a season last year, he will grow this year.
'Moises Caicedo is a top, top player, strong and with quality having been coached by a great, great manager like Roberto De Zerbi.
'So it's lots of positives in there and maybe not this year – you never know – but definitely from next year I think they will be ready to start competing once again.'
, . ,  and .