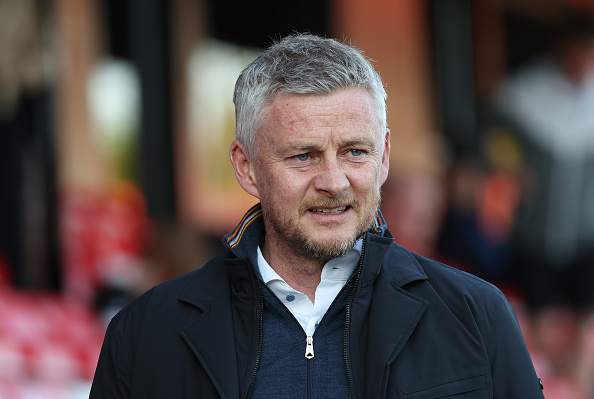 FC Charlotte president Joe Lebue has dismissed reports claiming former manager is poised to take over at the club.
and recently visited MLS side DC United, fuelling talk he was set to replace for United teammate
The Norwegian is thought to have expressed interest in the Charlotte FC job but the club have denied those claims.
'To be very clear, Ole visited our facility along with many other MLS facilities last week,' Labue wrote on X.
'It's common and best practice to host people from across the globe and we'll continue to do so. We're proud of what we've built. End of story here.'
Solskjaer is still searching for his next managerial job having been linked with roles in Saudi Arabia, the Leicester City job and the Norway women's team head coach role in recent times.
The former striker has taken up a new role as a Uefa technical observer but remains keen to return to the dugout.
He recently told The Athletic: 'I'm doing a lot of coaching, four times per week, and we have three teams. I'm helping the kids, who enjoy it. You see a different side to football, the grassroots – except it's all plastic pitches here. You see the brightness in their eyes, they listen to you, they want to learn.
'But you start to miss it (professional football) when you see the games, either in person or on television.
'Since I left United, I've travelled around as a fan with my kids, going to places like Napoli, Milan and Dortmund to experience games. We loved it.
'My role with UEFA means watching Champions League matches in person. I can watch teams from a different perspective than being a manager: analyse them, solve problems, see how both teams will try to hurt each other.
He added: 'I've had offers [to return]. Most recently, two from Saudi Arabia. My best mate, who is also my agent, sifts through them. If you've managed Man United, you put your own criteria about what you want to work with.
'I love England and the Premier League. Even the Championship feels stronger than ever, but I don't feel bound to England. Maybe a different challenge where I need to experience a new culture and learn a new language.'
, . ,  and .